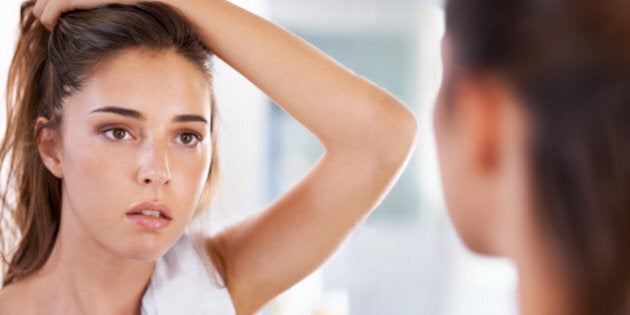 Teal Swan was only six years old when she found herself in the hands of her abuser and forced into a nightmarish world that a lot of people were unwilling (or unable) to believe. For the better part of 13 years, she was was raped, beaten and psychologically tortured by people who she was told to trust. It wasn't until she was 19 that she was able to escape.
This story of specific ritualistic abuse is unique to Teal's struggle, but the heart of the issue is something that millions of people experience.
"My PTSD has affected so much," says Teal during a Skype conversation. "It has impacted my life the most in terms of meaning. For example, my son got up one night because of a nightmare and left his room. When my husband told me he wasn't in his room, my mind immediately went to him being kidnapped and I panicked. Everything that happens changes in meaning, even the simplest things. It's awful and I work on it daily."
Once believed to affect only soldiers back from war, an estimated 5.2 million people suffer from PTSD today. Women are more than twice as likely as men to develop the disease and the numbers appear to be rising. The perpetuation of rape culture, as well as a rising number of reported sexual assaults, are theorized to be a large contributing factor in the rise of these numbers.
Just look in the news and you will see countless women are living this truth every day.
For Teal, PTSD has been the landmark of a living, breathing nightmare. Believed to be gifted with extrasensory perception, Teal was entrusted to an acquaintance of her family who claimed he could help her become healthier and better adjusted. Instead of helping her, Teal was inducted into two groups of deranged adults who participated in religious blood sacrifice and ritual.
"When I was 12, I was placed on a metal table in a veterinary office after hours," says Teal. "The cult trainer of the group had black mesh over his face. He hooked me up to electrodes, placing gel under each one and used an old projector to project images of dead animal carcasses onto the wall in front of me. Every time he would change the slide on the projector screen, he would shock me. He kept saying 'Look what you did,' over and over, trying to suggest that I had killed all of those animals."
It's so awful that we don't want to believe it. But then again, in a world that appears to be growing sicker, stories like these are not so easy to ignore.
And the situation seems to be getting worse for women. Believing victims has become subject of controversy, and the digital world acts as judge, jury and executioner of every woman who comes forward with a story. In reflecting on the present state of the world, Teal speaks about how it is so much easier for the public to have sympathy for a car crash victim while they are physically in the crash, forgetting that the trauma itself continues. "The aftermath of the crash is almost worse in that the crash keeps happening," she says. "And that's what victims go through. They are still in that crash, even when it's over."
The element of self-trust, as well as learning to own the times in your life when you feel unable to crawl out of despair is what can ultimately exonerate us.
Just look in the news and you will see countless women are living this truth every day. As someone who has gone through hell, Teal claims that everything needs to come down to learning to trust yourself. "Women have been the oppressed gender for so long because they have been made to put their trust in other people," she says. "All people need to learn to trust themselves, but especially women. They have been put in positions where they had to rely on their fathers, husbands, and other relatives to make decisions for them. This attitude needs to change."
Teal Swan now dedicates her life to touring around the world and teaching people how to tap into their own potential. She specifically works to help other people coping with PTSD, teaching them specific tools to cope with the challenging aspects of their lives. A lot of the people who gravitate towards Teal are women. Teal finds that typically, these women are prepared to tap into their emotions and discover the source of their own trauma.
"My advice to all of them is to be in no rush to pull yourself together," she says. "In all cases of trauma, refusal to not be OK impedes your healing. Allowing yourself to not be OK brings growth."
The world can be a pretty awful place. The element of self-trust, as well as learning to own the times in your life when you feel unable to crawl out of despair is what can ultimately exonerate us. At the beginning of her documentary, Open Shadows, Teal illustrates this with one very simple statement: "There is nothing in this life that you can't come back from." Despite the horrors that she has experienced, Teal knows that we can always become stronger. And there's real power in that.
For more information about Teal Swan, including her books and workshops, visit her website.
Follow HuffPost Canada Blogs on Facebook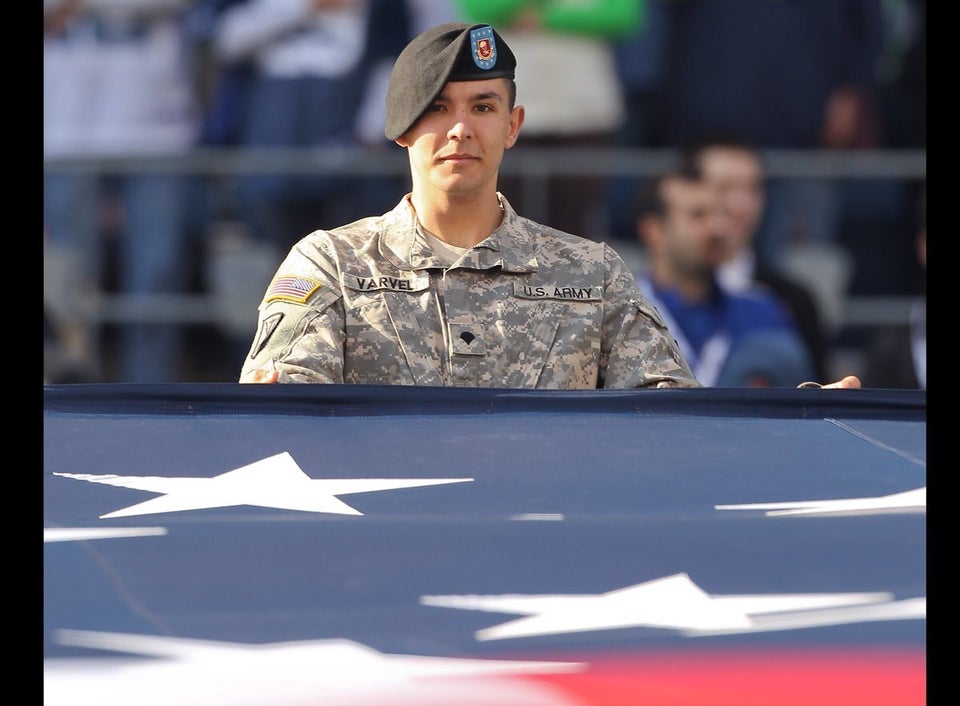 Mental Health: 7 Signs That May Signal PTSD