An animal rights group in France is under fire after three of their activists were caught on camera stealing a homeless man's puppy. The heartbreaking video shows the man wailing as members of Cause Animale Nord take away his dog.
The video, captured in central Paris, shows a male and female activist wrestling the unidentified man to the ground before snatching the animal hiding behind his luggage. The yelping puppy is then handed off to a third activist who runs off.
The owner can be heard sobbing as he leaves his possessions to catch the thief.
Representatives from Cause Animale Nord say they're aware of the video but also add the clip is without context of what happened leading up to the violent confrontation. The group told French news site La Voix du Nord that they have no further comments and are in touch with their lawyer.
However, a photo posted to the group's Facebook page says the activists intervened because the man was exploiting the dog while panhandling for money.
A translation of the Facebook post suggests the group has named the dog "Vegan" and that it will put the puppy up for adoption.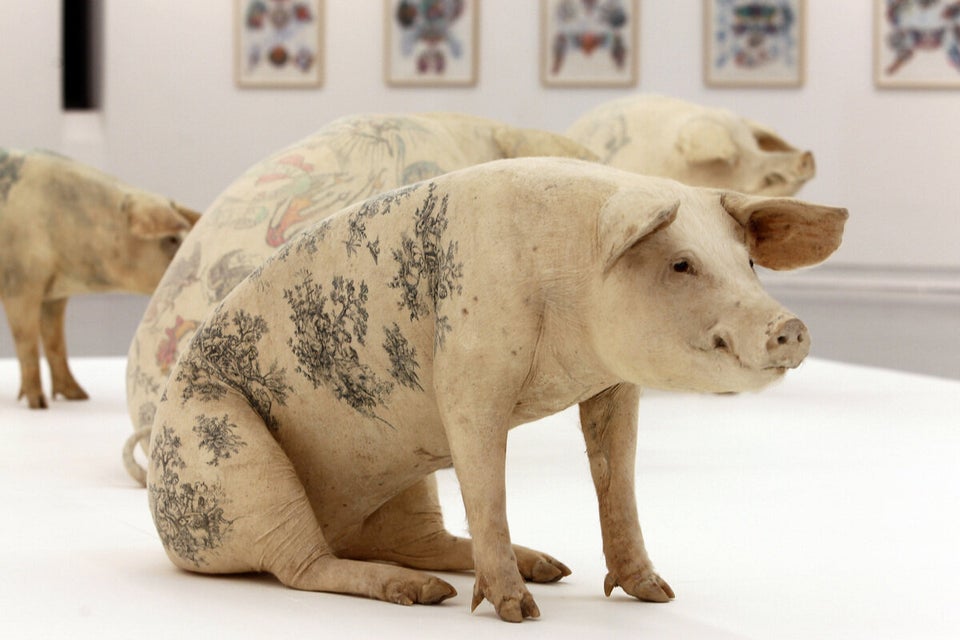 Artists vs. Animals: 15 Artists Who Have Enraged Animal Rights Activists
Popular in the Community