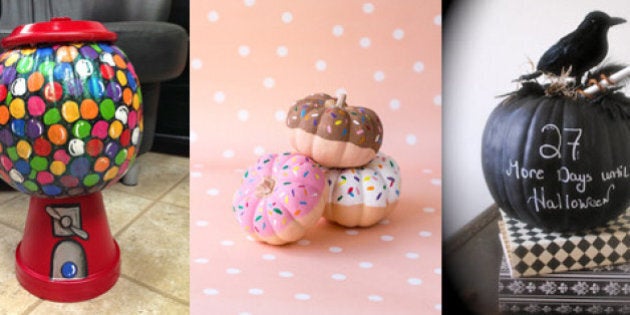 Halloween may not be for another month, but as you look around your neighbourhood, you've likely already seen some keeners putting out their pumpkin decor and possibly even a scarecrow or two.
If you've decided this is the year you're going all out with your pumpkin, but aren't feeling all that confident with a knife, we have the solution for you. Painted pumpkins are becoming increasingly popular (thank you, Pinterest), and for those who can't quite envision a carved masterpiece, it is unquestionably your best option.
Thanks to crafts stores, foam pumpkins (or "funkins") are readily available, and they often provide an easy canvas, thanks to their malleability. But don't shy away from the real deal, either.
Check out these 42 amazing no-carve pumpkin projects we found online. Have an idea of your own you want to share? Let us know in the comments below, or on our Facebook page.