Pumpkins and other squash are symbols of a plentiful autumn harvest. Because they are abundant during this time of year, pumpkin pie is traditionally served for dessert during Thanksgiving and Christmas dinner.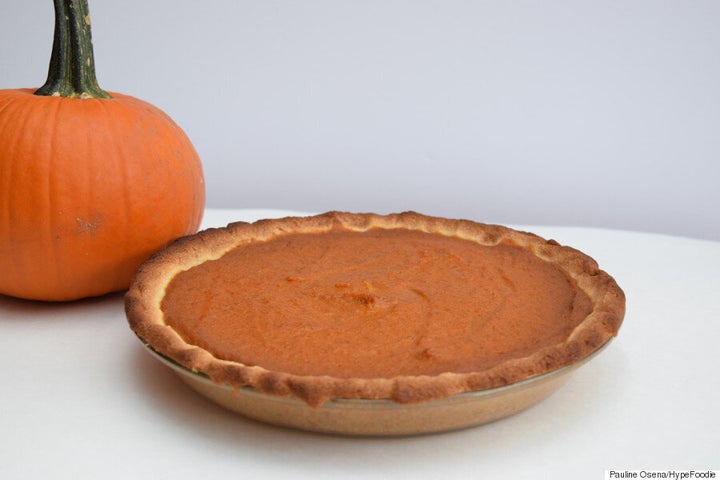 Pumpkin pie is a sweet, open-face pie that is filled with a pumpkin-based custard that's traditionally flavoured with cinnamon, ground ginger, nutmeg and cloves. Similar to most custards, the pumpkin pie filling is traditionally made with eggs and condensed milk, and the pie crust is made with wheat flour and butter, making it a potentially challenging dessert for people with food allergies to consume.
This Thanksgiving, I decided to make a traditional tasting pumpkin pie that is free-from gluten and top allergens. Here's how I made an allergy-friendly (gluten-free, soy-free and vegan) pumpkin pie: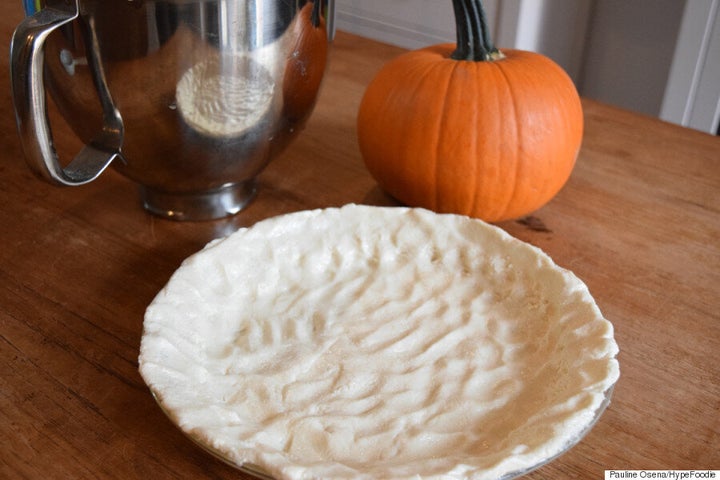 For the pie crust, I decided to slightly modify my recipe for allergy-friendly sugar cookies to make a sweet and crispy dessert pie crust. The crust uses rice flour and tapioca starch as its main ingredients, but the quantity of sugar was reduced and the vanilla extract was taken out of the recipe. I also simplified the preparation of the pie crust by using my fingers to press the dough down and shape it directly into the pie dish, instead of using a rolling pin. Make sure to grease the pie dish or line it with parchment paper to make it easier to serve.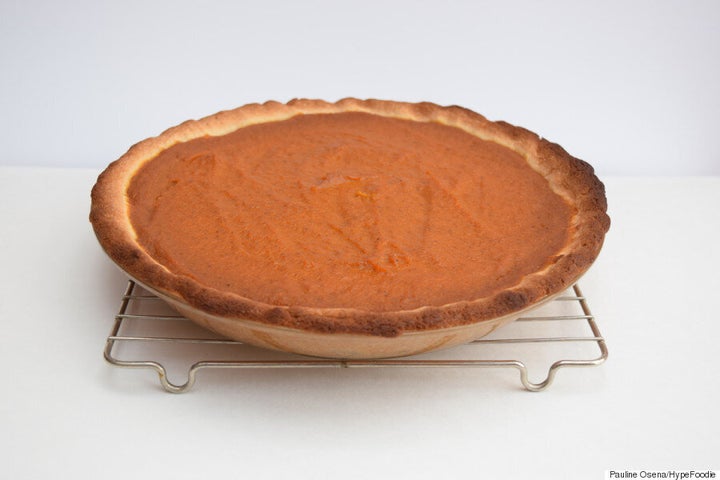 Pumpkin puree is high in pectin and has naturally good binding properties, so it was easy to make ingredient substitutions and maintain the same texture. For a dairy-free and egg-free pumpkin pie filling, I replaced the condensed milk used in traditional recipes with full fat coconut milk, and replaced the eggs with tapioca starch.
To prevent the pie crust edges from burning or drying, wrap the edges of the crust with foil while baking. Bake at 350 F for 30 to 40 minutes, and then cool completely on a wire rack. The pie filling might not be completely firm at the end of the baking, but it will solidify as it cools.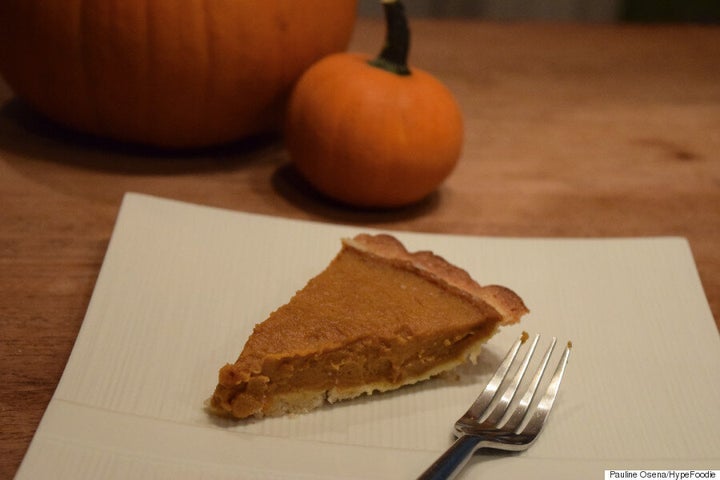 Gluten-free vegan dessert pie crust
1 1/2 cup white rice flour
1/2 cup dairy-free butter spread (room temperature, I used Earth Balance brand)
Dairy-free, egg-free pumpkin pie filling
2/3 cup light brown sugar
1.5 teaspoon pumpkin spice (or 1 tsp cinnamon + ½ tsp ground ginger + 1/4 tsp ground cloves)
1 (398 ml) can pure pumpkin
2/3 cup full fat coconut milk
Preheat oven to 350 F.
Grease pie dish well, or line with parchment paper, and set aside.
In large bowl, whisk rice flour, tapioca starch, xanthan gum, baking powder and salt.
With an electric mixer, cream butter alternative and sugar until light and fluffy. Beat in applesauce. With mixer on low, gradually add flour mixture; beat until combined.
Place half of the dough in the prepared pie dish and use your fingers to spread it evenly in a 1/4-inch layer on the dish. Add more dough as needed.
Bake, rotating halfway through, until edges are slightly golden, 10 to 15 minutes (depending on thickness of the crust). Allow to cool completely on wire racks.
Combine all pumpkin pie filling ingredients in a mixing bowl and whisk until smooth. Pour into prepared pie shell.
Bake at 350 F for 30 to 40 minutes. If you are concerned about the pie crust burning, wrap the edges of the crust with foil while baking.
Cool on a wire rack. The pumpkin pie filling will solidify and gel as it cools.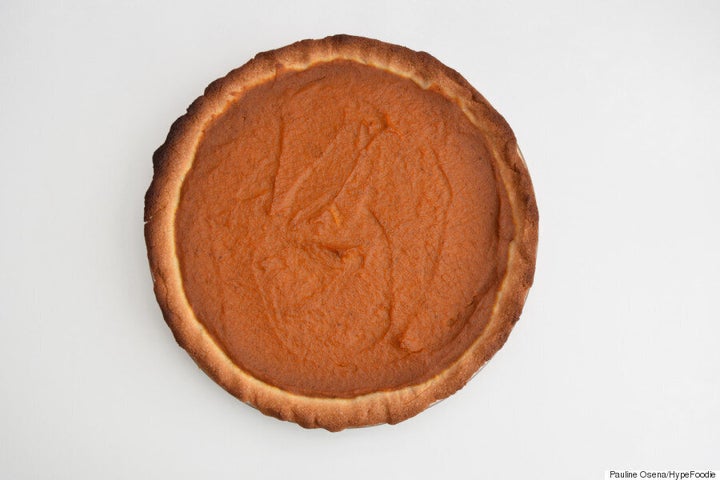 Pauline Osena is a food allergy advocate and founder of HypeFoodie.com, an online resource for allergy-friendly living. This former dairy junkie became an expert in allergy-friendly cuisine while figuring out how to feed her child with multiple food allergies. Pauline aims to inspire culinary adventures and experimentation with her series, "An Allergy-Friendly Makeover," and shares the valuable knowledge she has gained from her trials, errors and adventures in living with food allergies with "The Allergy-Friendly Top 10." Pauline's short-term goals include getting a full night's sleep and drinking her entire cup of coffee while hot.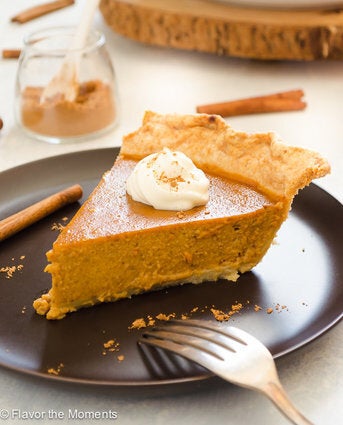 Pumpkin Pie Recipes