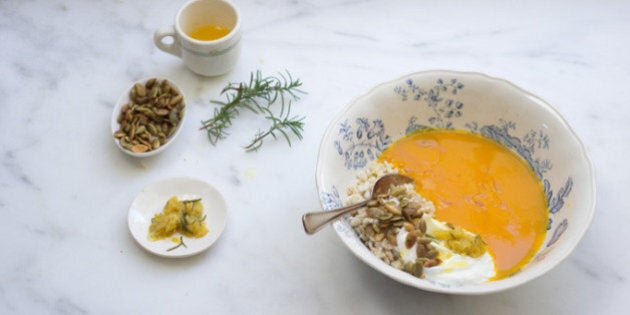 Fall is almost here and all we can think about is pumpkins: pumpkin muffins, pumpkin lattes and what our next Halloween pumpkin carving will look like.
But all sweets and artistic talent aside, there are plenty of other good reasons to chow down on pumpkin this season.
There are health benefits, too. About 100 grams of pumpkin contains 26 calories, and can satisfy 148 per cent of your daily intake of Vitamin A and 15 per cent of your daily Vitamin C intake.
Here are five pumpkin recipes to try this week: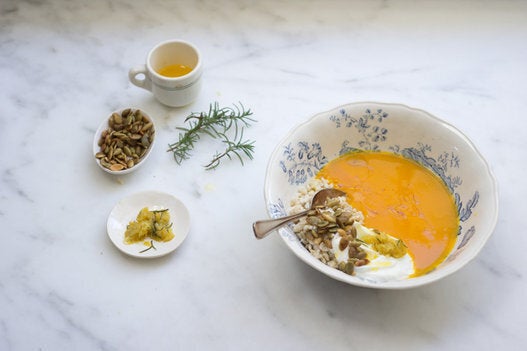 Pack It: Pumpkin
Here's what you need to buy this week, while the other necessary ingredients (like pepper, salt and oils) are likely already in your kitchen.
Pumpkin (full and purée )
Onions
Shallots
Serrano pepper
Brown rice
Yogurt
Ginger
Pumpkin seeds
Honey
Sriracha
Apple cider vinegar
Buckwheat flour
Vanilla
Maple syrup
Coconut oil
Baking soda
Vegetable stock
Garlic
Arborio rice
Parmesan cheese
Premade tart shells
Pumpkin spice
Eggs
Evaporated milk


Popular in the Community