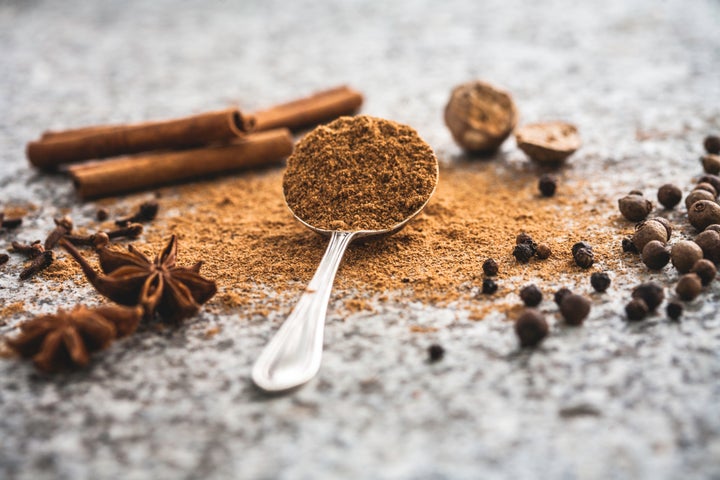 The internet is full of people trying to slander the noblest of flavours. But it turns out that pumpkin spice, absent of all the sugar and syrup certain coffee shops may add in, is actually pretty good for you.
What's in pumpkin spice, anyway?
Pumpkin pie spice, as it's sometimes called, usually contains four or five ingredients, all of them good for us.
Ginger
Ginger is kind of a superstar spice. It's an anti-inflammatory, for one thing, and can also help with digestion and quell nausea, which is why it's often recommended for people suffering from morning sickness.
You know how when you're sick, everyone suggests you put ginger in your tea? This is why.
Cloves
There isn't a huge amount of research behind the claims that cloves are good for you, so take this with a grain of salt. (Or cinnamon?) Many people believe cloves can be used to relieve dental pain. They also contain fibre, vitamins, and minerals that your body needs.
Watch: 16 pumpkin spice recipes to spice up your fall. Story continues after video.
Nutmeg
Both nutmeg and mace — the nebulous covering of the nutmeg seed — are used in medicine. Nutmeg can treat nausea, stomach pain, diarrhea, and is used in some medications for cancer, insomnia, and kidney disease.
Quick word of warning on nutmeg, though: use it sparingly! Ingesting more than two tablespoons' worth at a time can cause unpleasant symptoms like nausea, dry mouth, and extreme dizziness. In the Middle Ages it was used as an abortifacient, according to the New York Times, who also note that Malcolm X wrote in his autobiography that people used it as a drug substitute when he was in prison.
Cinnamon
Sometimes: Allspice
The confusingly named allspice is the "optional" ingredient in most pumpkin spice mixes. It's actually the fruit from a flowering tropical evergreen tree plant that's picked before it gets ripe.
Allspice can help with a variety of conditions, many in the stomach area, including indigestion, abdominal pain, and menstrual cramps.
And what about pumpkin itself?
OK, fine, pumpkin spice lattes don't actually contain any pumpkin. But pumpkin has been proven to improve the immune system and to slow digestion (which can help with weight loss). It's also good for your skin and your eyes, and may help with diabetes and certain kinds of cancer.
What are you waiting for, fellow pumpkin spice lovers? This is your time.
Popular in the Community