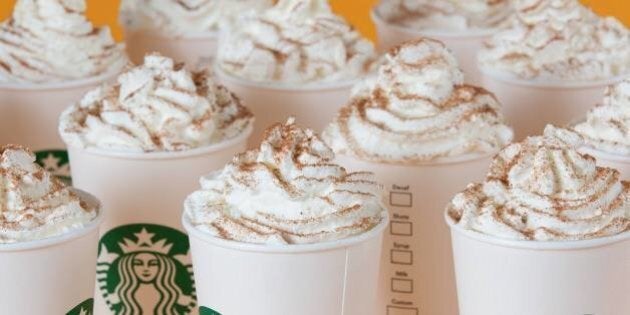 The leaves are changing colours, the weather seems to be getting chillier and the pumpkin spiced lattes (PSL) are in the hands of citizens everywhere.
If you're a regular coffee consumer or a band-wagoner for seasonal drinks, then you know fall is a time for one thing and one thing only: pumpkin. That's right, for these very few months of fall, coffee giants like Starbucks and Tim Hortons release their annual pumpkin-flavoured goodies from loafs to lattes to muffins with sugary cream cheese icing.
This year, to control your pumpkin panic, we've rounded up some of the newest and strangest (pumpkin pie donut?) menu items now offered in our neck of the woods.
And although we already know the PSL from Starbucks, for example, may not even have any actual pumpkin in it, the pumpkin community has created somewhat of a cult around their sacred drink. And if you're really worried about sugar and other unhealthy ingredients, you can always alter your drink's components or stay away from whipped cream.
Check out some pumpkin menu items from your favourite coffee shops below. Of course, we would like to add this to list, so send us an email (CanadaLiving@Huffingtonpost.com) if you happen to spot a pumpkin-flavoured beverage or snack in your hood.