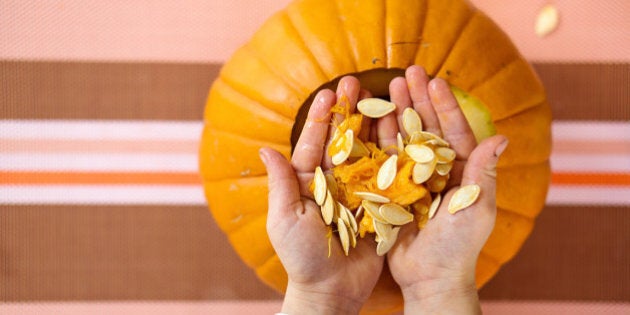 Visiting a patch, picking a pumpkin, and carving a jack o'lantern is an honoured autumn tradition.
But just tossing the pumpkin on November 1 seems like such a waste of all that hard work and fun. You'll be glad to know that there are plenty of ways to reuse your jack o'lantern pumpkins, or to take advantage of all the orange squash in stores right now.
For those of you who plan to eat your pumpkin, you'll be happy to hear that it'll provide you with fibre, zinc, and vitamin A. But while we agree that pumpkins are delicious, they also have uses that go beyond the kitchen.
We've got a roundup of our 20 favourite ideas here, covering all the bases from food to gardening to outright destruction.
20 Things To Do With Pumpkins