The end of semester can be a tough time, with students feeling the crunch of big assignments and cramming for exams. Add to it the lack of sleep, eating badly and more than a few drinks, and it's pretty easy to get stressed out.
The Halifax university is creating a puppy room for on December 4th, 5th and 6th to help students cope with the stress of exams and end-of-term assignments.
"My major paper is due at 4 PM on the 4th... I will beeline it to the Puppy Room," wrote Dal student Jimmy Tennant.
HuffPost Canada spoke to Lindsay Dowling, the student union's communication manager and self-proclaimed animal lover, who said she's been fielding lots of calls about the puppy room from students and other media outlets. The puppies will be coming with volunteers with Therapeutic Paws Of Canada, an organization that specializes in bringing cats and dogs to schools and senior homes.
"I'll be taking part. The joke around here is that it'll be taking place in my office," she quipped over the phone.
Dalhousie isn't the first university in Canada to do this. In March, the University of Ottawa approached Therapeutic Paws Of Canada and brought in Tundra, an 8-year-old border collie mix, to the campus to help stressed-out students.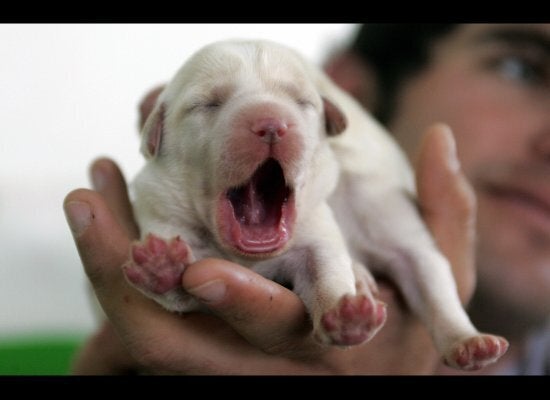 Puppies