 The husband of a jailed Pussy Riot member believes the couple's connection to Canada puts the band at risk of harsher punishment.
Pyotr Verzilov is married to Nadezhda Tolokonnikova, the well-known public face of the Russian punk band. Pussy Riot saw three of its members sentenced to two years in prison on Friday, for a non-violent religious protest held back in February.
Verzilov, 25, spent five years living with family members in Toronto. The Toronto Star reports he attended Swansea Public School, and Humberside Collegiate, from 1999 to 2004. Through this, he was able to obtain a Canadian passport, and later, dual Canadian-Russian citizenship. Verzilov returned to Russia, and told the Star he met his wife as a philosophy student at Moscow State University. As a result, Tolokonnikova earned permanent resident status in Canada, but the two have only visited, and not lived in the country.
The trio are serving time for charging a Moscow cathedral, and shouting out a prayer to the Virgin Mary to free their country from the clutches of Russian President Vladimir Putin. Following a dramatic trial, the church forgave the band for the controversy, but the Russian courts have yet to follow suit.
In "Provocateurs," a Russian-state television documentary about Pussy Riot, Tolokonnikova denied having permanent resident status in Canada, and said she is not planning to leave the country. The telefilm, which aired in April, also alleged that her documentation would help to minimize political consequences for the group following any judicial outcome.
Though Tolokonnikova and Verzilov last visited Toronto in May of 2011, all permanent residents must be physically present in the country for at least two out of five years to preserve their status.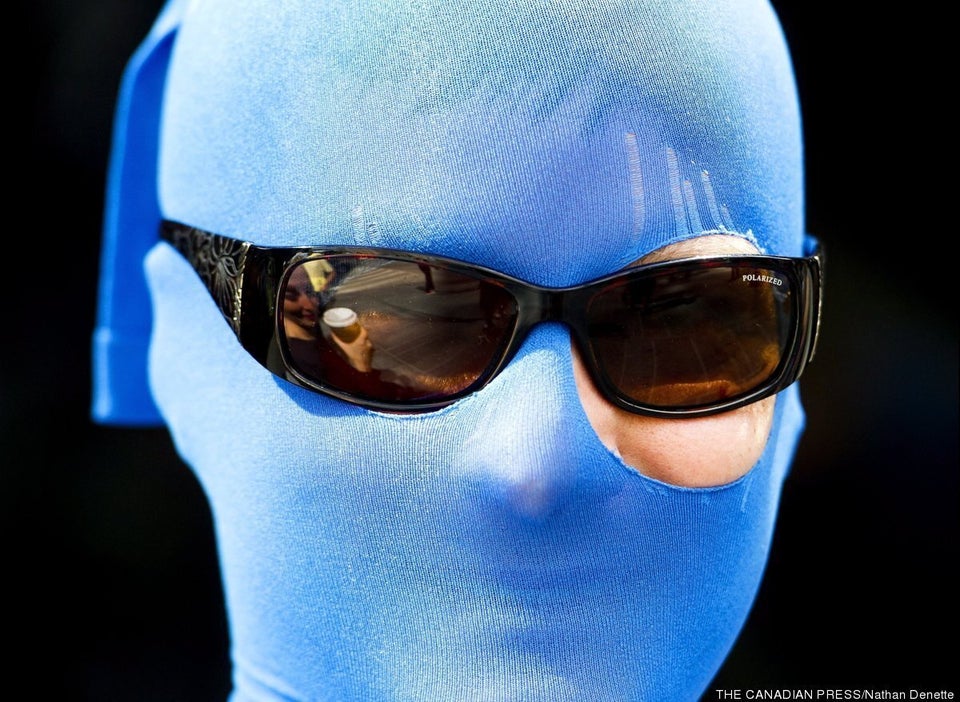 Pussy Riot Protest -- Toronto