Russian President Vladimir Putin has been photographed doing all sorts of manly things — shooting a tiger with a tranquilizer, horseback riding shirtless, and flying alongside migrating storks, to name a few. The most recent set of photos released by the Kremlin on Friday show Putin with Prime Minister Dmitry Medvedev on a fishing vacation, lounging shirtless, standing on the back of a yacht and posing with deer.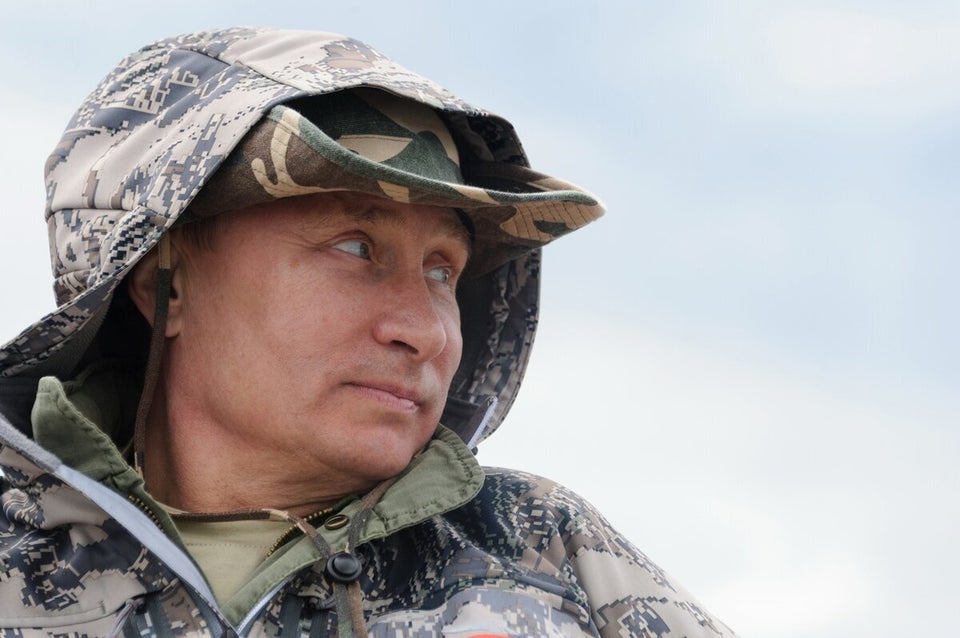 Russian President Vladimir Putin on his holidays
'Wonder who planted that fish for Putin to catch', read a caption underneath an online picture of Putin and his fish, Reuters reported.
A prominent Russian blogger, Alfred Koch, calculated the size of the pike and stated that it could have only weighed a maximum of 10 or 11 kilograms, according to AFP.
But the Kremlin wouldn't budge on the size of the pike.
"I personally saw the scales and was present in the weighing. It was seriously more than 20 kg (44 lb)," Putin's press secretary, Dmitry Peskov, told Interfax news agency.
After all the hubbub surrounding the president's big catch, will the Russian government admit that his latest photo-op doesn't hold any water?
Twitter users were amused and skeptical.
Popular in the Community