If there's one thing you can expect to happen at an Olympic opening ceremony, it's the Parade of Nations.
The festive display is where each team has a chance to represent their country, not just physically, but through their well-planned, cohesive attire as well. Everyone makes a statement, but there are always a few who stand out above the rest.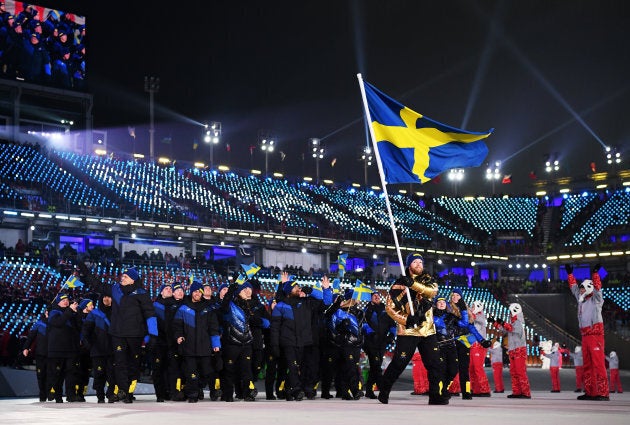 Sweden's flag-bearer Niklas Edin brought the wow factor by showing up in a black-and-gold parka. The metallic jacket popped against his teammates' attire, which consisted of black-and-blue coats, with small yellow details.
Edin gets props for making a statement with his ensemble without going over the top. Here's a closer look at his jacket: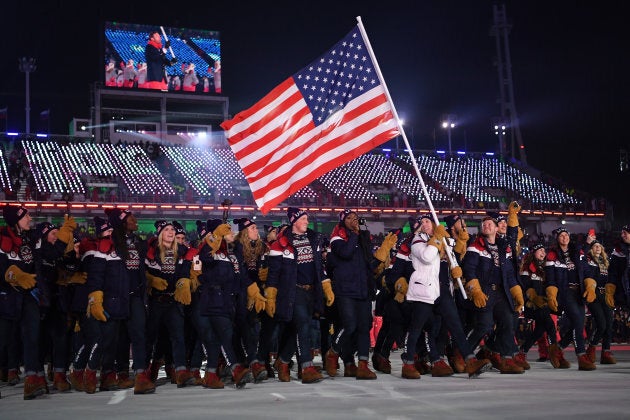 The U.S. found a unique way to represent their country in their Olympic outfits. The team wore brown suede gloves, dark blue Ralph Lauren parkas and wool sweaters — the pairing reminded us of their national animal: the bald eagle.
A quick look on Twitter told us we weren't the only ones to get bald-eagle vibes from their ensemble either. One user thought the gloves looked similar to those used by a falconer.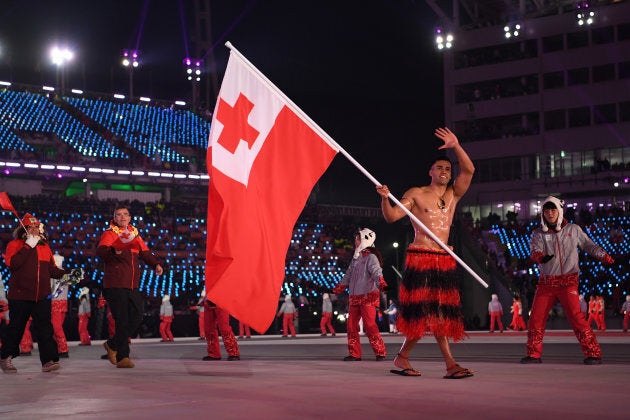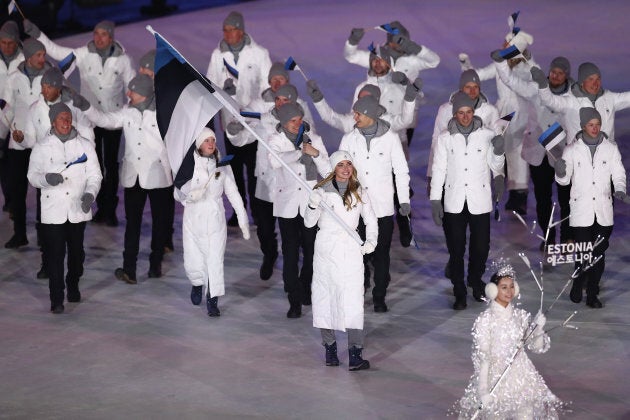 Estonia wins for having one of the most fashionable coats at the Winter Olympics. While the male athletes wore classy button-up parkas, the women looked particularly chic in their long, form-fitted white coats.
We especially love the cinched waist on the women's coat, which you can see in this photo of flag-bearer Saskia Alusalu.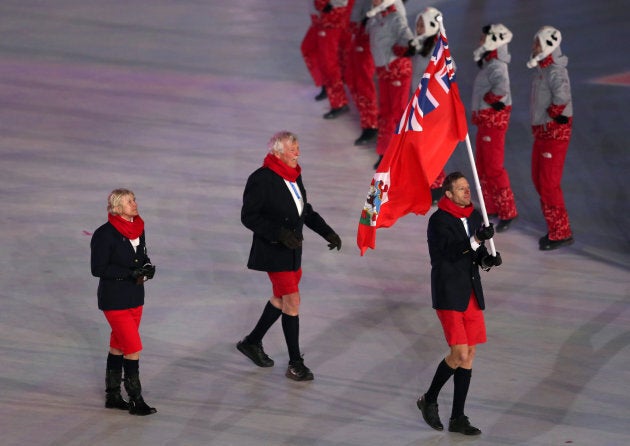 Bermuda decided to mix things up by sporting shorts at the PyeongChang Olympics opening ceremony. We have to admit the team looked pretty dapper in their black blazers and red shorts. And while we're not so sure about their knee-high socks, we know they have to keep warm somehow!
According to USA Today, this isn't the first time the team has worn shorts to an opening ceremony, but it is the first time they've done so in such cold weather.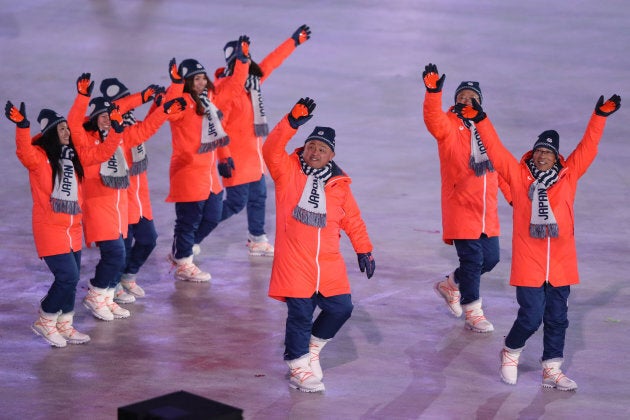 Japan's uniform embodied the country's bright, fun-loving spirit. Wearing neon-coloured coats, navy pants and white boots, the team was definitely one to notice. We especially love their white-and-navy scarves that have "Japan" written across them.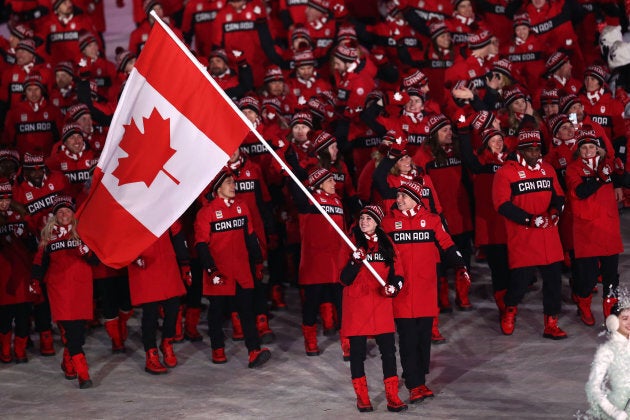 Of course Canadians dressed to impress! While we are biased, you can't deny that our athletes looked sharp as they walked out in red, mid-thigh parkas with "Canada" boldly written across their chests.
We especially love the little patriotic details of this outfit, from the classic Hudson's Bay Olympic gloves to the white maple leaf proudly displayed on the back of the jackets.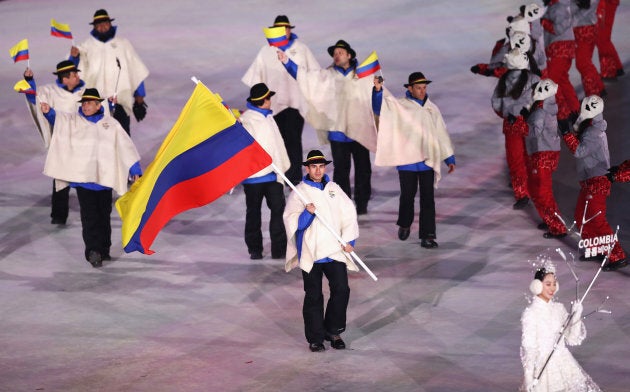 Colombia opted for ponchos over parkas, and we love them for it! According to the New York Times, the wool ruana (the Colombian name for poncho) is the most popular woven item in the country.
The team kept things simple by donning beige ruanas so that their colourful flag would stand out. They also added extra flair to their attire by donning black summer hats over toques.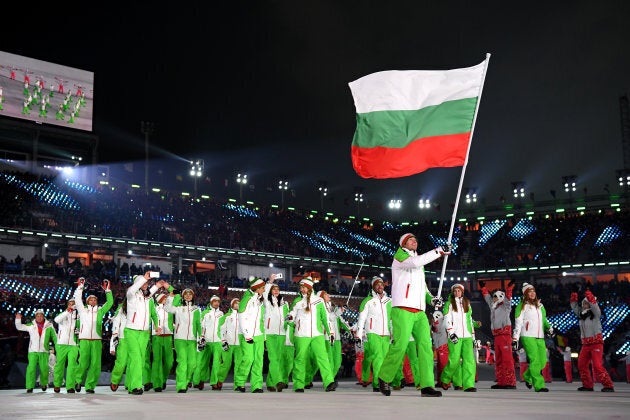 Neon green appeared to be the trending colour for many of the Olympic teams this year, with everyone from Bolivia to Slovenia sporting the colour. But it was Bulgaria who really made a lasting impression with their bright, neon pants. You couldn't have missed this team if you tried!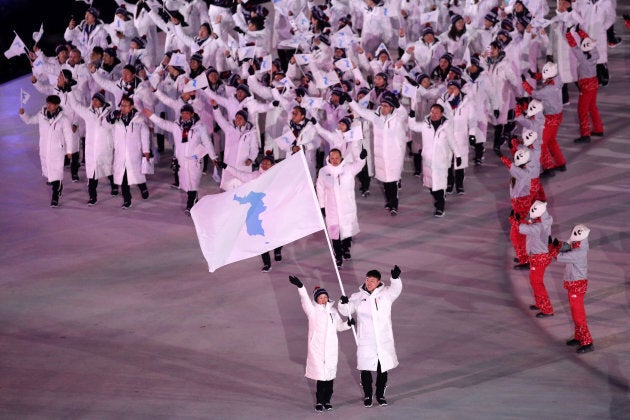 Of course Korea made this list, and it's not just because they're hosting the Olympics! The team brought their A-game to the opening ceremony, sporting long white coats with black striped pants.
While we were surprised to see the team go the simple black-and-white route for their outfits, we loved the minimalist look, which allowed for the team's vibrant energy to shine through.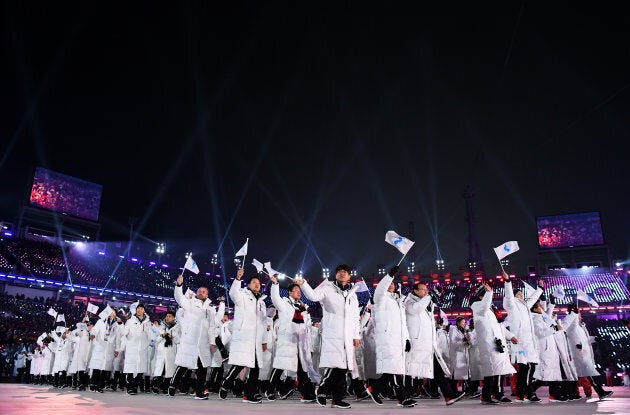 Popular in the Community