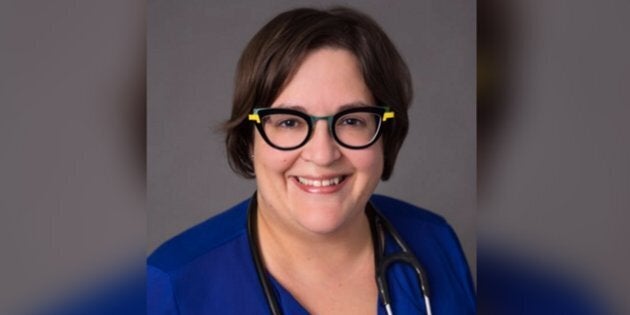 One Quebec doctor says she does not want any more raises — she just wants the province's health-care system to improve.
"We want to serve the patient, and having more money will not do that, because we work in a system that has problems," Dr. Elisa Pucella told HuffPost Canada.
A general practitioner in Laval who works in both public health and palliative care, she's one of hundreds of doctors who signed a letter opposing recent pay increases negotiated for them by their medical federations.
The petition, started by an advocacy group called Médecins québécois pour le régime public — Quebec doctors for the public plan — is calling for the raises to be cancelled and for the money to go instead to supporting other health-care workers and improving services for ordinary Quebeckers.
They say the increases are "shocking" in light of their colleagues' difficult working conditions and patients' lack of access to services amid budget cuts.
"The only thing that seems to be immune to the cuts is our remuneration," reads the translated letter.
Doctors' pay has gone up from a total of $3.3 billion in 2006 to $6.6 billion in 2015, according to CBC News.
Pucella told HuffPost that she has received a few pay bumps in recent years, and would prefer that the money go instead to addressing what she sees as a severe shortage of patient attendants, especially in long-term care.
Nurses face heavy workload in province
"The health minister said [the absences] feed the problem, because the more the nurses are absent, the more they get overworked, but no solution is applied at the source," she said.
Nurse Émilie Ricard drew attention to the workload in January when she posted a photo of herself in tears on Facebook.
"I'm the only nurse to cover 70-76 patients," she wrote. "My health system is sick and dying."
Pucella also has some ideas about how the health-care system could work better. She said that there have been "massive cuts" in public-health prevention, which will only cost the system more.
She also thinks money could be saved if doctors took more time to talk to patients about which tests and treatments they really need, citing a campaign called Choosing Wisely that aims to reduce the number of unnecessary treatments and procedures.
"The government is trying to increase productivity by making doctors see more patients faster," she said, [which] is going in a different direction from Choosing Wisely."
Quebec Health Minister Gaétan Barrette said last month that he was ready to take some of the money out of doctors' hands.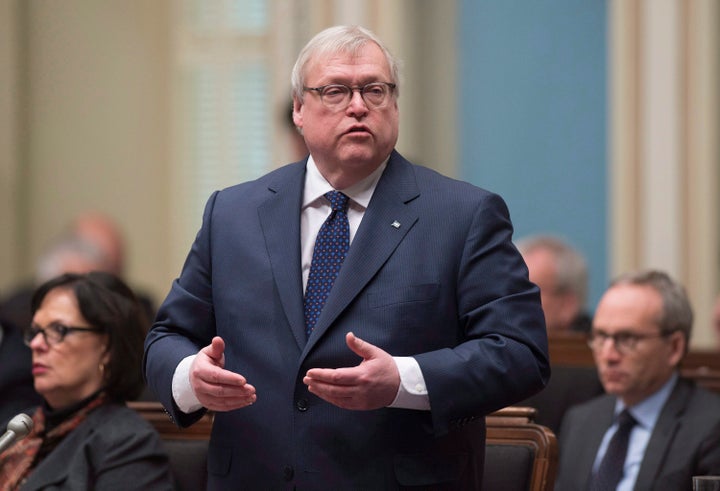 "If they feel they are overpaid, they can leave the money on the table and I guarantee you I can make good use of it," he told reporters.
Barrette also pointed out that he's already been working with Quebec nurses to deal with issues like overtime and nurse-to-patient ratios. He said it was agreed to revisit working conditions under an "historic" collective agreement that was reached two years ago.
"The subject that has to get our total attention is personnel working conditions," Barrette said.
If they feel they are overpaid, they can leave the money on the table and I guarantee you I can make good use of it.Quebec Health Minister Gaétan Barrette
"So we are entering that phase, we have the money to address that. That doesn't mean we have infinite amounts of money, but we have the capacity to resolve that issue once and for all.
Last week, Premier Philippe Couillard said that a recent agreement with medical specialists, that would see their compensation go up from $4.7 billion between 2017-2018 to $5.4 billion between 2022-2023, wouldn't be revisited, according to the Canadian Press.
But he did say that he would consider a review of how doctors are paid — the province doles out a total amount to the general practitioners' and specialists' federations.
The general practitioners' federation, FMOQ, signed a new agreement last fall, Pucella said, noting that it has signed for future salary raises and has said it wants to close the gap between general practitioners and specialists.
"We object to these statements and think that this logic makes our salaries escalate to no end," she said
With files from The Canadian Press