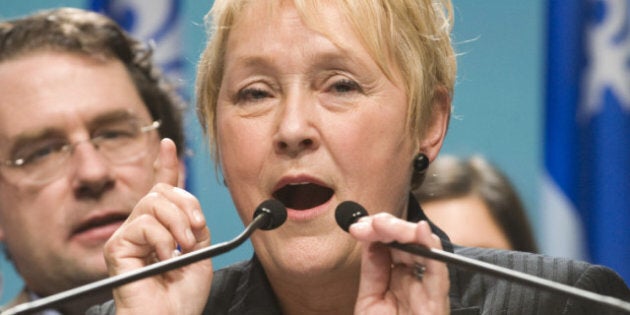 Parti Quebecois Leader Pauline Marois's attacks on the Harper government, whose unpopularity in Quebec is matched only by dissatisfaction with Premier Jean Charest, appear to have paid off.
A new poll puts the Parti Québécois neck-and-neck with the governing Liberals. And that means François Legault's Coalition Avenir Québec (CAQ) have fallen behind.
It is also the first Léger poll since June 2011 that places the Parti Québécois in a tie for first with Jean Charest's Liberals.
All is not lost for the CAQ, however. Though the party has dropped four points since Léger last reported at the end of January, François Legault is still the favourite for the premier's job. One-quarter of Quebecers identify Legault as the best person to lead the province, compared to 21 per cent for Jean Charest and 19 per cent for Pauline Marois. However, that last number represents a bump of four points for the PQ leader in only a matter of weeks.
With the CAQ now a flesh-and-blood part like any other, support for the party has dropped. The CAQ has made a few missteps, putting forward policy ideas that cannot help but put off some segments of the population, This is in sharp contrast to a few months ago, after the launch of the Coalition, when the party led in the polls thanks to its novelty and ability to be everything for everyone.
But the CAQ's pledge to stay out of constitutional affairs and not confront the federal government may be the source of some of its recent problems. The choices made by the Conservatives on the long gun registry, the monarchy and on crime legislation, coupled with the party's scant representation in the province, have emphasized the distance that exists between Quebec and Ottawa. Both Jean Charest and Pauline Marois have seized the opportunity to speak out against Stephen Harper, putting François Legault on the wrong side of federal-provincial relations.
The battle lines in Quebec are being drawn, as this poll indicates the province is regionally divided between the three parties: the CAQ in and around Quebec City and in the Montreal suburbs, the Liberals in the heart of Montreal and in the Outaouais and the PQ in the rest of the province.
Add the Ottawa-Quebec divide to these regional divisions and the stage is set for a hotly contested spring election -- if Jean Charest decides to go ahead with one. The strong campaigner is certainly well positioned to pull off a victory, but with the PQ gaining and the CAQ still in the game, the nine lives of the wily premier may have run out.
Éric Grenier taps The Pulse of federal and regional politics for Huffington Post Canada readers on most Tuesdays and Fridays. Grenier is the author of ThreeHundredEight.com, covering Canadian politics, polls, and electoral projections.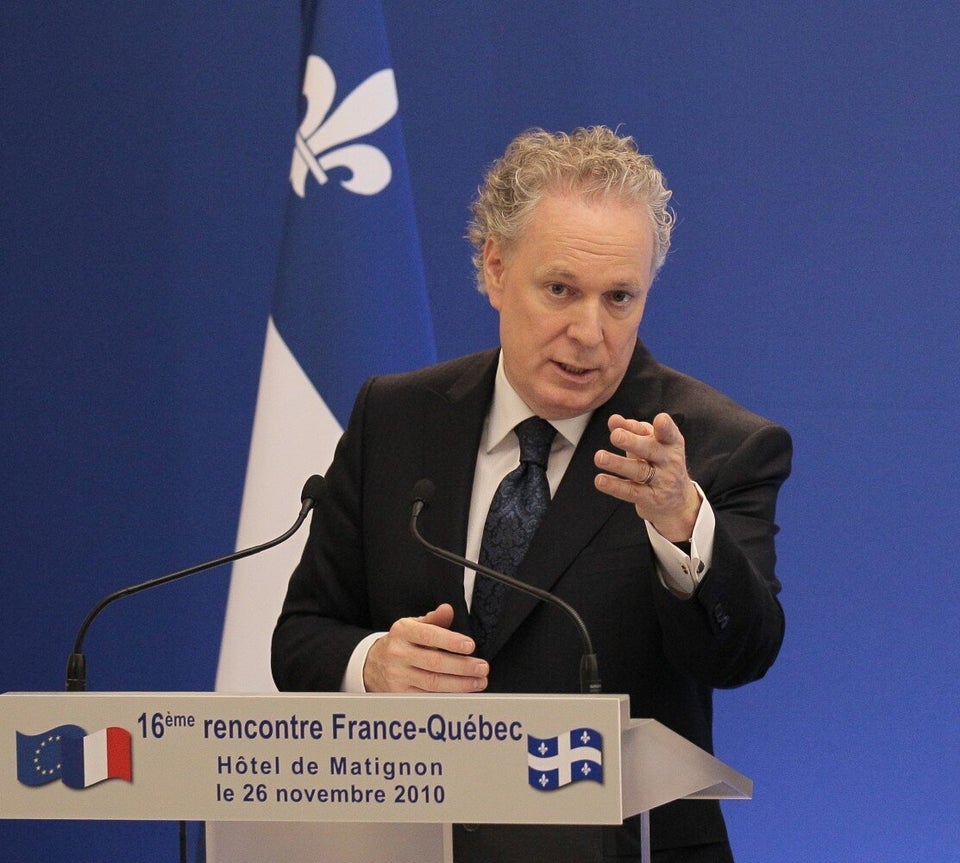 Canadian premiers popularity