For many of us, Instagram is the perfect place to find inspiration, especially on those days we're sick of everything in our wardrobes and are in the need of some new ideas to amp up our look.
As Quebec fashionistas are pros at social media, we've rounded up some of the best Instagram accounts to follow for some inspo.
Aurélie Sauthier knows how to showcase key pieces. From shoes to handbags to watches and rings, she shows off details like no other. A must-follow if you're crazy for accessories.
Queen of layering, Gabrielle Lacasse gives a touch of whimsy to simplistic things. Elegant and classic, this blogger knows how to style basic pieces for a look that packs a punch. Follow if you need inspiration on how to revisit your classic pieces.
With her green hair and killer style, at times, Katia Nikolajew looks like she's coming straight out of a manga; at other times, a painting by Klimt. Follow her if you love pushing fashion boundaries.
The Stratis twins' bathroom selfies have pretty much made them famous on Instagram -- we impatiently wait for their OOTDs every week. Follow if you're a fan of Quebec style -- they're both serious shoppers.
The Babes in Velvet girls take turns posting their looks online, showing off their incredible senses of style. Urban hipsters, all while being minimalistic, the outfits they share on their account are beautifully photographed. Follow if you're a die-hard "city girl."
Candice Patin's Instagram account is like a sea of black and white and is the perfect go-to when you need inspiration to amp up your basic pieces. A bit rocker and a bit sporty chic, her looks are always classy. Follow if you're crazy for hats: she is too!
It's obvious from her Instagram that this blogger loves makeup. Her selfies not only show off her natural beauty, but her incredible brush skills. Follow if you're a beauty junkie -- she'll definitely inspire you.
Known for her eccentric style, Lolitta Dandoy's Instagram account features her own outfits, as well as plenty of celebrity style pics. Follow if you want to stay on top of the latest trends.
Now you have no more excuses to be uninspired!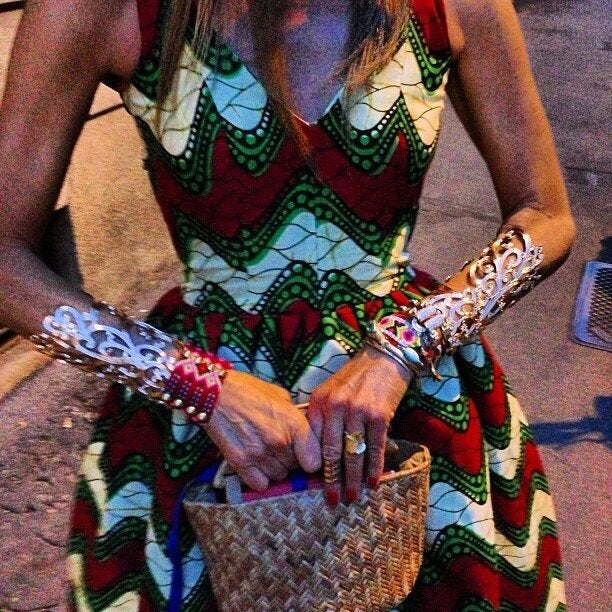 Instagrams We Love