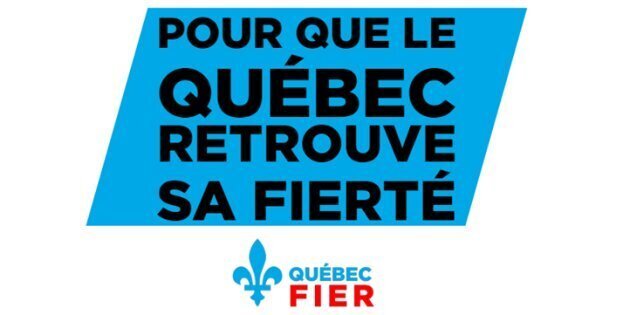 QUEBEC CITY – Over the past few weeks, you may have seen an increase in the number of stories in your Facebook feed calling for the privatization of the Société des alcools du Québec (SAQ), suggesting an end to the registration of firearms in Quebec, or making fun of Prime Minister Justin Trudeau.
The activist group "Québec Fier" ("Quebec Proud") was inspired by the "Ontario Proud" movement that helped elect conservative premier Doug Ford. However, the people behind the Quebec page insist they are a non-partisan group.
Inspired by Ontario Proud, Maxime Hupé, former director of communications for Maxime Bernier, decided to buy the domain name www.quebecfier.org last winter. He also reserved a page under the group's name on Facebook.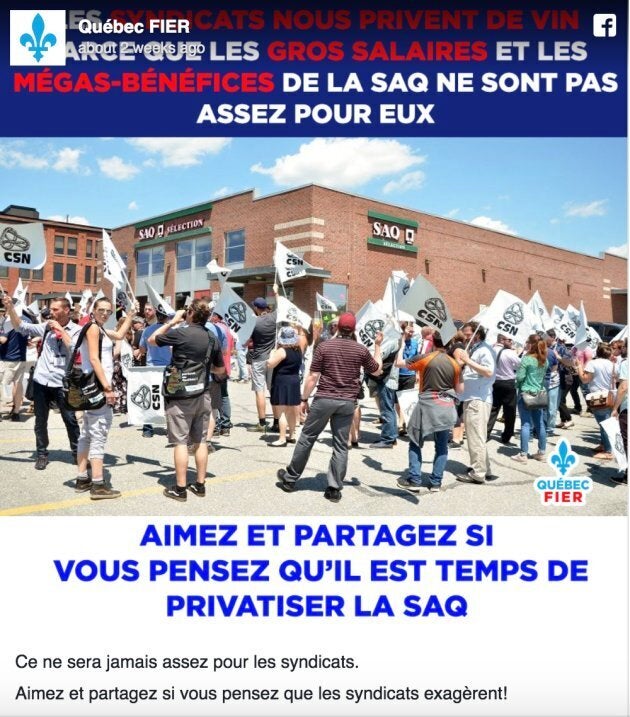 But Hupé, who was working for conservative senator Larry Smith, said he realized that managing a page of this kind would be incompatible with his day job. So he approached Jean-Philippe Fournier, a candidate for the conservative party of Canada and of Quebec, to become the page's main administrator.
Fournier gets advice from host Éric Duhaime, who he met through the now defunct Réseau Liberté-Québec, an organization that facilitated networking between people who wanted to "put an end to the sacralization of the Quebec model."
For the Liberals, against the CAQ?
At only 24, Fournier has no problem lambasting the federal and provincial Liberals using memes and videos. Duhaime is also involved in publishing that kind of content, which is shared hundreds and sometimes even thousands of times on social media.
So will "Québec Fier" help elect the right-wing Coalition avenir Québec in Quebec's provincial election on October 1st? They say no. "Québec Fier does not operate on behalf of a political party. We could have a go at any political party, any leader if they do something that should be criticized," the group says.
Fournier also insists he is not creating fake news, since some of his publications rely on studies conducted by the Institut économique de Montréal or on newspaper articles.
No more populist than unions, Duhaime says
As for Éric Duhaime, he has said the "Québec Fier" publications provide somewhat of a "counterweight" to unions. "What is more populist than the union posters on the streets of Quebec City? I think it's the answer to union populism," said Duhaime, who thinks of himself as somewhat of a "political orphan."
Even if his group's slogan, which translates roughly to "For Quebec to reclaim its pride," closely resembles Donald Trump's "Make America Great Again", Fournier rejects comparisons to American populism.
"I don't really want to talk about Trump, because that really has nothing to do with us. It makes me a bit sad that every time there's something that leans a little bit to the right, everyone is quick to make comparisons to Trump," he added.
Hupé, however, lost his job in the office of Senator Smith on Wednesday, after political commentator Yves-François Blanchet revealed his "Québec Fier" connections on on 98.5 FM.