 Quebecois filmmaker Xavier Dolan wore the red square, which has become the symbol of the Quebec student movement, on the red carpet for the premiere of his film Laurence Anyways at Cannes.
The young director sported the square on his tux and the film's actors Nathalie Baye, Melvil Poupaud and Suzanne Clement, also wore the symbol in support of students.
The screening came as students took to the streets in Montreal to protest new laws cracking down on public protesting, which critics say threaten civil liberties. Molotov cocktails were thrown and windows were smashed, ending in at least four arrests.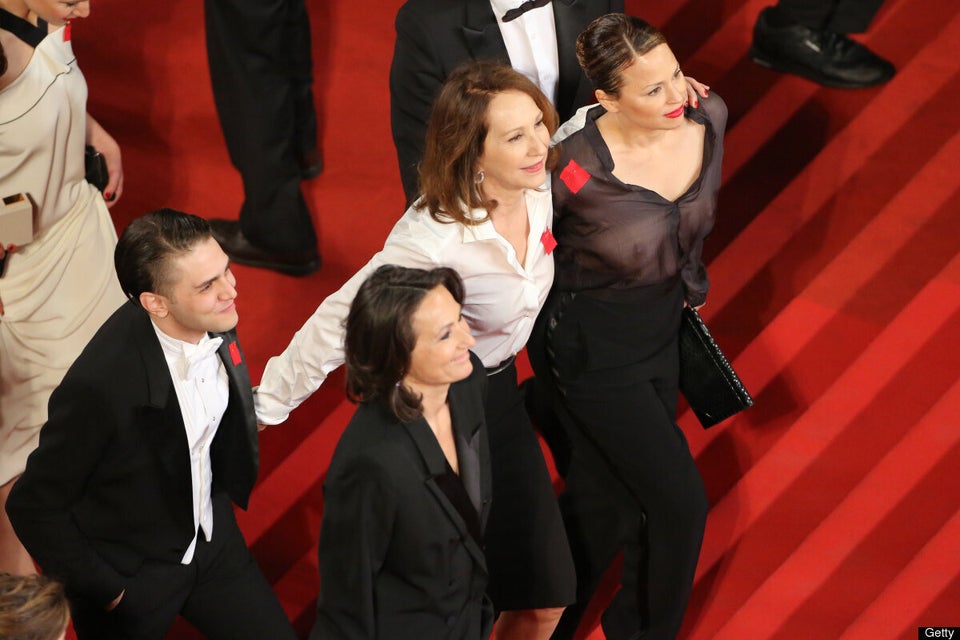 The Red Square At Cannes