A shooting at a Quebec City mosque that killed six men and injured 19 others has shone an uncomfortable spotlight on the xenophobic rhetoric coming across Quebec's airwaves.
"Radio poubelle" or "trash radio" hosts have been singled out by some critics for their provocative speech.
"The real danger of this kind of radio is that they play with the line between news, opinion and demagoguery," Laval University professor Louis-Philippe Lampron told The Washington Post.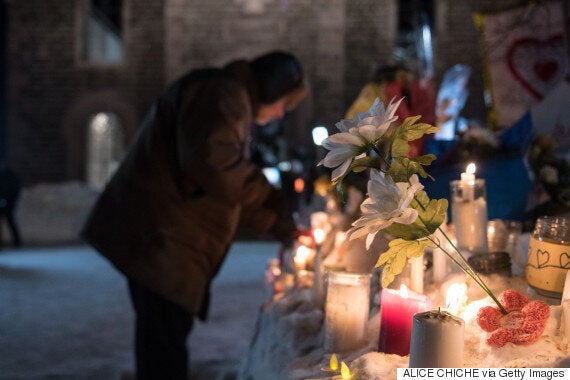 There is no evidence that the accused shooter, 27-year-old Alexandre Bissonnette, a student at Laval University, listened to "trash radio." But he was known as an online troll who would often make hateful comments about refugees.
After the attack, FM 93 reported without any verification that the attacker shouted "Allahu akbar," according to The Economist.
Stephane Leman-Langlois, another professor at Laval, recalled a right-wing talk radio episode from 2016 that suggested Prime Minister Justin Trudeau was working on behalf of the Muslim Brotherhood.
There's even a Twitter account and website dedicated to chronicling sexism, racism, homophobia and hate speech from such shows in Quebec City. "Sortons les poubelles" — roughly, "take out the trash" — has accused shock jocks of having blood on their hands after the attack.
A recent blog post on the site reminds viewers that in September, a Radio X host said (translated from French), "They [Muslims] abhor Western values, freedom, democracy, gender equality. They want to destroy this civilization that is ours. "
"The real danger of this kind of radio is that they play with the line between news, opinion and demagoguery."
In 2015, Laval communications professor Dominique Payette wrote a report warning of the danger of rhetoric spread by radio stations like Radio X and FM 93.
She wrote that the stations were regularly targeting Muslims, feminists, indigenous people, students, artists and people with disabilities, according to La Presse.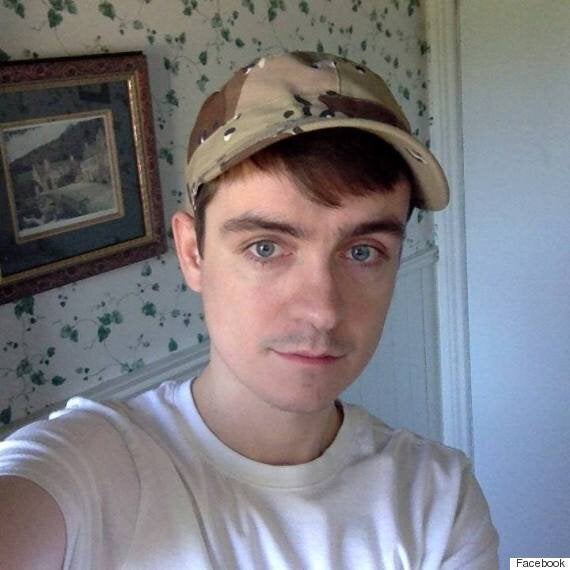 Radio shock jocks might not be the only ones cultivating that bias.
Parti Québécois Leader Jean-François Lisée has admitted his language may have gone too far sometimes — like that time he suggested burkas could conceal jihadi attackers.
"It wasn't a good idea to bring that idea into the Quebec debate," Lisée told The Globe and Mail.
"It's not easy to be Muslim in the 21st century. We could turn down our language while still debating our values."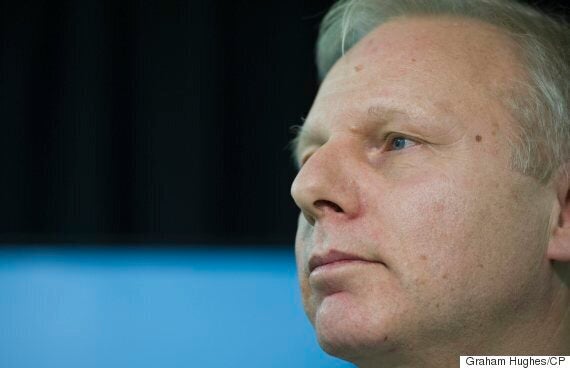 Leitch has called for immigrants to be screened for so-called "anti-Canadian values."
At a memorial Monday night for the victims, Lisée stood on stage as speakers mourned those lost.
But Quebec City Mayor Régis Labeaume took the opportunity to make a statement, saying the killings, "were an opportunity to reject those who enrich themselves through hate," Maclean's reported.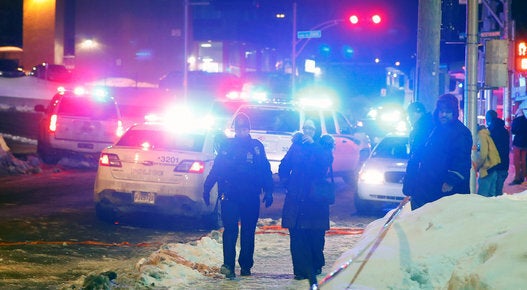 Terrorist Attack Shooting At Quebec City Mosque