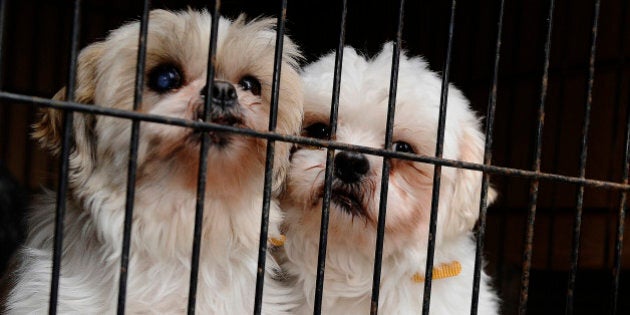 On December 4, animals in Quebec were declared sentient beings thanks to a bill championed by Minister of Agriculture, Fisheries and Food Pierre Paradis. Imperfect as it is, this law is a major coup -- and the fact that it passed unanimously shows that meaningful change is possible in Quebec.
Over the years, Quebec has earned a reputation for being the puppy mill capital of Canada due to its weak animal welfare laws, which have provided a safe haven for hundreds, if not thousands, of disreputable breeders. The term puppy mill generally refers to a high-volume, sub-standard dog-breeding operation that sells purebred or mixed-breed dogs to pet stores and well-meaning families. The sub-standard breeding practices of operations like this cause genetic defects or hereditary disorders, which can lead to exceptionally poor health for the animals and exorbitant veterinary bills for the owners.
But Quebec has turned a corner. This new law significantly increases penalties for animal abuse, neglect and cruelty, including fines of up to $250,000 and jail time for repeat offenders. It also includes a more rigorous permit system for pet stores. Now that it has been adopted as law, this act will replace the current animal welfare provisions in the Animal Health Protection Act of Quebec. The Montreal SPCA, a CFHS member and a consultant on the law, said that they remain "cautiously optimistic" that this will help to improve the welfare of certain species of animals, including dogs, cats, horses and animals raised for their fur.
While animals will still technically be considered property under Quebec's new animal welfare law, the amendment to the province's civil code approved under this law means that animals will now officially be recognized as sentient beings with biological needs.
This means that the legal status of animals in Quebec has changed -- albeit symbolically. This is important because it sets them apart from inanimate objects. Until this law was passed, there was no distinction between a car and a cat in terms of legal rights. Anyone who has ever lived with a pet knows that animals experience emotions and feel both physical and psychological pain, but this is the first time in North America that these basic truths have been entrenched in law.
But this law falls short when it comes to certain animals. In fact, it completely excludes wildlife in captivity, farm animals, exotic species and zoo animals. This is a major oversight -- and one that will likely be exploited in the years to come. This could mean that, during an inspection, animal protection officers would have the ability to rescue dogs and cats in distress but not exotic birds or chickens.
Animal welfare advocates in Quebec have expressed disappointment, frustration and outrage that so many species would be left behind. While Bill 54 is a big step in the right direction, several species will not have the protections that they desperately need in order to ensure that profit isn't put before their health and welfare.
The next time around, we hope that lawmakers in Quebec will expand their new, enlightened approach to include all animals. In the meantime, we must rely on the outdated and weak animal cruelty provisions in the Criminal Code of Canada to shore up the gaps.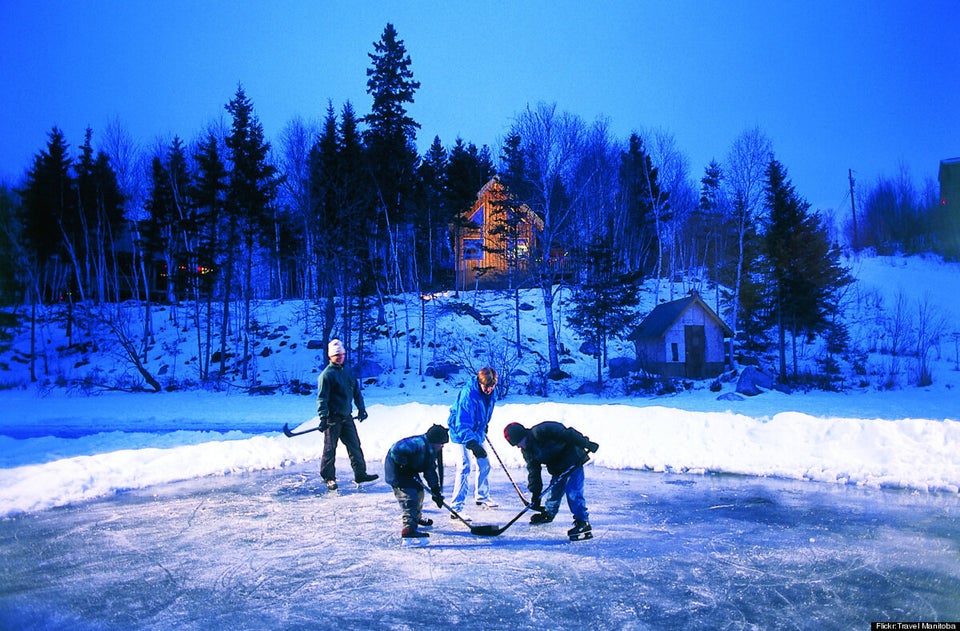 Best And Worst Places For Animal Abuse