When I learned that the adoption of Bill 62 (a Quebec law that bans people with face coverings from receiving public services) was imminent during a phone call with a CBC journalist, my first reaction was to sit down and say, "Oh, my God!" because I understood, without knowing all the details of this law, what it would mean.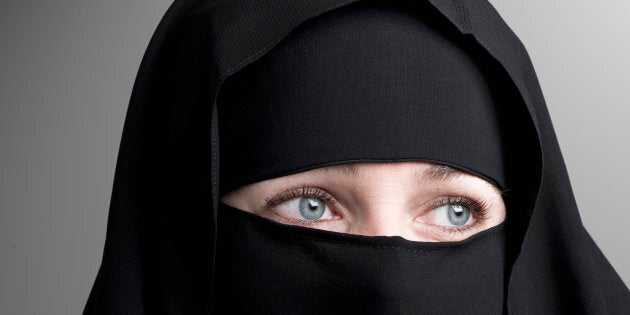 Even if this law only affects a small number of female citizens, it will have a huge impact on our lives. Some readers may think that it's a lesser evil that will allow us to live better together, but this type of thinking is false. Trampling on a woman's rights, freedom and dignity is not a lesser evil. It's serious. It's unacceptable.
Did we not fight collectively for women's rights? And is this how we want woman liberated, by force? Or when we talk about neutrality, for whom is this neutrality, exactly? All the crosses, kippas, turbans, kirpans and hijabs in this world — are they neutral, too? Who is targeted by this law? Not Pierre or Jean, much less Jacques!
Leaving my house was already an obstacle course — I'm wondering how the other customers will act towards me when I go out to run errands this evening. Last week, I was insulted. Just imagine for a second, once this bill is passed into law, how it will embolden bigots in their views! Like we say at home, it won't be pretty.
The real problem is not neutrality, or secularism, or the headscarf. The real problem is openness and acceptance of the other.
Moving forward, as a person who without a driver's license and who relies on public transportation, how should I get from point A to point B if I can't afford to take a cab? And I also ask myself, what other services will be affected?
This week, a young woman I know who also wears a niqab had to register a complaint with the Commission on Human Rights, because the employees in a big box store refused to serve her. How will it be now?
The real problem is not neutrality, or secularism, or the headscarf. The real problem is openness and acceptance of the other. The real problem is that the societal discussion that has stalled over the past few years and prevents us from moving forward and finding better ways of living together. The real solution is an exercise both in communication and education. Not a law that tries to sweep it all under the rug and move on to the next thing without actually solving anything.
Watch Warda Naili ask NDP leadership candidates about Bill 62. Blog continues after video:
I would like to address the French media outlets in Quebec. Where are you? Bill 62, created by the Liberal Party in Quebec is a law intended for Quebec, for a Francophone population, in a Francophone environment, and I have yet to receive a single request for an interview from you (I would like to add here, I am speaking in the first person because I believe I am one of the most accessible women who wears a niqab in Quebec). No one has contacted me except HuffPost Quebec, because I already write a blog for them. I've given interviews to the CBC (English), CTV (again in English) and I just finished speaking with the New York Times (in English, of course) on the subject of this discriminatory, sexist and unconstitutional bill that will affect a Francophone population.
It is you the Quebec population watches, reads and listens to. Much more so than the English media. We (now I'm speaking as "we," because I am working to gather my fellow women to try and contest this bill) must come out of the shadows as much as possible and meet people, to speak on our own own behalf, make ourselves known — and we can only do that with your help. We have to raise the level of the debate, break down barriers, and I believe that you have a role to play in this. It isn't by talking about us without including us in the discussion that our society will be able to move forward.
I would also like to address the Liberal Party of Quebec and the institutions. As soon as was possible, as soon as I found out, I wrote to you, one letter after another, after another. I was afraid of harassing you, you the political class whose position I respect. Therefore, I held back and no longer wrote to you. I should have insisted. But I did not want to ask for accommodation. I just wanted to be heard as a citizen in a democracy. I wanted to come before you, introduce myself, share with you my reality and speak, explaining why you are on the wrong track with this bill. You empathized with my suffering, but institutions are what they are and the wheels were set in motion, and it wasn't possible to stop them.
It must be said that after three years in power, with the next elections rapidly approaching and given the discontent regarding your inaction on this issue, you decided to rush things, convincing yourself that if you rubbed the majority the right way you'd guarantee a victory in the next elections, to the detriment of women who only want to live in peaceful coexistence with the rest of Quebecs' population. Because you have bolstered the opinions of bigots, you've chosen to turn the tormented lives of us women who wear the niqab into a hell that will make us even more fearful for our safety, in addition to making us feel rejected, like second-class citizens.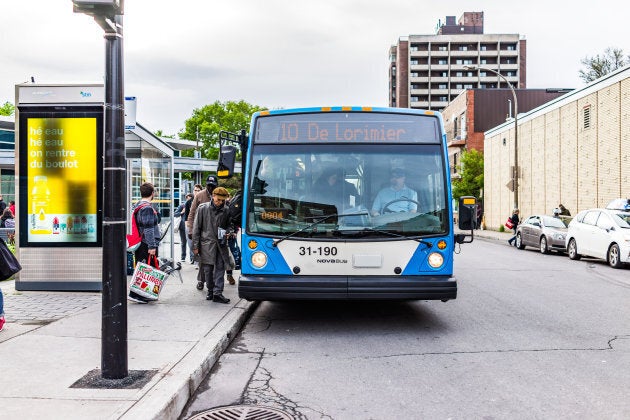 As a fellow niqab-wearing women pointed out, it's unbelievable that women in Saudi Arabia are finally allowed to obtain a driver's license, whereas here, in one of the world's largest democracies, they are now barred from taking the bus. (All the other implications of this law notwithstanding.)
We will have further opportunity to speak on the subject, because I have no intention of accepting this rejection of my rights, and I refuse to let you trample on my dignity.
Follow HuffPost Canada Blogs on Facebook
Popular in the Community