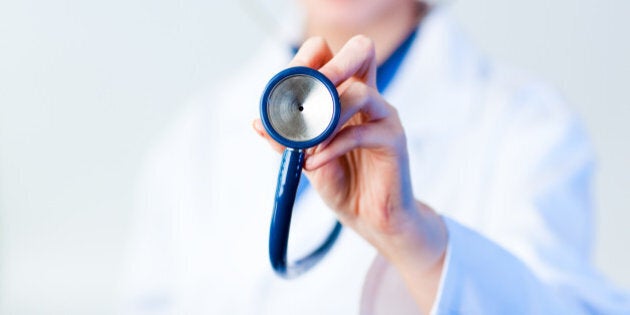 By Astrid Brousselle and Damien Contandriopoulos
Quebec is likely to be the first province to slip out of the Canadian medicare scheme. In fact, at present, Quebec's health care laws and practices do not respect the principles set out in the Canada Health Act. The only hope the people of Quebec have to benefit from a universal, free and comprehensive health-care system in the future is a strong and swift intervention by the new Trudeau government now.
During the past decade, the core principle of medicare -- that medically necessary care should be universally covered and free-of-charge (paid for by public funds) -- has gradually eroded in Quebec. The process has been a slow but steady sum of small legislative changes that have benefitted practitioners (and profits) over patients, governmental tolerance for grey-zone billing practices and impressive fee-charging creativity from medical entrepreneurs.
Hindsight reveals the turning point was probably the Supreme Court of Canada Chaoulli ruling in 2005, which ruled that prohibiting private medical insurance was a violation of the Quebec Charter of Human Rights and Freedoms, particularly in light of long wait times for some health services. While the ruling only had a limited impact on Quebec's health law, socially it has fed a steady evolution in the province toward the acceptance and development of a two-tier health-care system.
The expectation in Quebec that medically necessary care will be free is less and less warranted. For many specialties, some doctors working in public hospitals are known to propose to their patients faster access -- for a fee -- or less invasive interventions offered in their for-profit clinics. In such clinics, doctors are still paid by Quebec's public health insurance, but patients are often billed for the rental of the surgery room, for local anaesthetics or for access to more advanced technologies.
While officially illegal, such practices are widespread. Stories about eye drops or anaesthetics costing the clinics cents yet billing patients hundreds of dollars abound. This situation clearly puts some doctors in a potential conflict of interest where they are in the position to encourage patients in the public system to move over to their profitable private facilities.
Also, in a health system experiencing a significant shortage of practitioners, medical resources are drained away from public hospital-based "free" care and into private purses. It also ties health care quality and accessibility to a patient's wealth -- precisely what the Canada Health Act tries to prevent.
This steady disintegration of the principles upon which the Canadian medicare system was built has recently gathered a pace that might make the trend irreversible. The Couillard government is currently adopting Bill 20, which will legalize direct patient billing for medically necessary services provided outside of hospitals, confident that the federal government won't intervene to enforce the Canada Health Act in Quebec -- as has been the case in the past decade.
It has also emerged that the Montreal Children's Hospital -- one of Montreal's two paediatric university hospitals -- has decided to stop offering many medically necessary services. Instead, they'll direct some patients to a brand new outpatient clinic (ironically located in the recently vacated buildings of a public hospital). At the clinic, children's parents may be billed for such services as dermatology, endocrinology, general paediatrics and other important specialized care.
With Bill 20, practices that were initially a grey-zone breach in the universality of our public health system, now become legal. This is, de facto, the legalization of a parallel private health-care system subsidized by public health insurance. In our view, both as experts and doctors, this could be the final blow that would signal the definitive exit of Quebec from the medicare system.
We've observed several attempts to undermine the core principles of a free, comprehensive and universal health-care system in Quebec over the past several years. But the current situation is a turning point. There appears to be an unhealthy coalition that ranges from the Couillard government, private clinic owners, medical federations, private insurers and even some hospital administrators, which is irresistibly pushing to decrease the proportion of care offered in public institutions and to increase the market share of direct payment and privately insured services.
The only chance to save medicare in Quebec is a direct intervention of the federal government.
We, doctors and experts, ask the new prime Minister of Canada and the federal Minister of Health to enforce the Canadian Health Act in Quebec and to cut federal health transfers until Quebec conforms.
It is the only and last chance that we have in Quebec for free access to medical care for all, which means access to care according to patients' needs, not according to their wealth. The rest of Canada should also watch what is going on in Quebec with careful attention. Once one province slips away from the principles of medicare, it is likely only a matter of time for the scent of profit to lure others away from the national compact that safeguards our universal, accessible healthcare system.
Astrid Brousselle, Professor, Community Health Department, Researcher, Centre de recherche de l'Hôpital Charles-LeMoyne, Université de Sherbrooke and Canada Research Chair in Evaluation and Health System Improvement ;
Damien Contandriopoulos, Professor in Nursing and Researcher at the Public Health Research Institute at University of Montreal (IRSPUM). CIHR Research Chair in Applied Public Health;
Alain Vadeboncœur, MD, emergency physician, author, chronicler and blogger;
Dr. Simon-Pierre Landry, MD, CMFC-MU, au nom du Regroupement des médecins Omnipraticiens pour une Médecine Engagée (ROME) ;
Elisa Pucella, family doctor, physician consultant at Laval's CISSS Public Health division and physician at La Maison de Soins Palliatifs de Laval ;
Gyslaine Desrosiers, RN, MBA, D.h..c., ASC, President and CEO of OIIQ, 1992-2012 (Quebec College of Nurses) ;
Isabelle Leblanc, Assistant Professor, Department of Family Medicine, McGill University and family physician, St-Mary's Hospital for Médecins québécois pour le régime public ;
Jean-Pierre Ménard, Ad. E., lawyer specialized in patient rights cases.
Arnaud Duhoux, RN, Ph.D. Professor in Nursing, University of Montreal, Researcher, Centre de recherche de l'Hôpital Charles-LeMoyne
Mylaine Breton, Ph.D. Professor, Community Health Department, Researcher, Centre de recherche de l'Hôpital Charles-LeMoyne, Université de Sherbrooke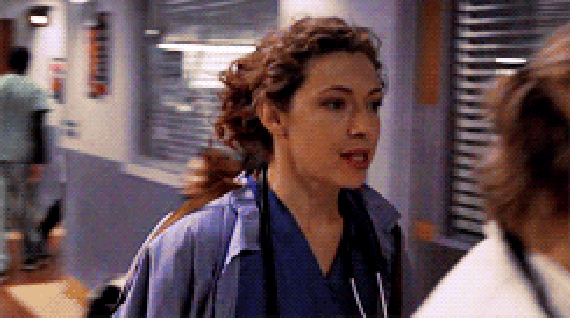 Health Care Canada