The organizers of YoniFest, a festival in Quebec claiming to explore birth and the future of midwifery care, present themselves as a progressive and visionary collective promising "to venture to the core of today's birth issues." Truth be told, they are very much disconnected from emergent issues, especially issues of concern to birthing communities: reproductive justice, race and class. They have more in common with the mainstream white feminist movement of the 1960s than they do with grassroots birth workers in 2017.
YoniFest has created a magical space for white, able-bodied women and their "conventional" families who can pay $400 to listen to traditional birth attendants under a tent while camping in the woods and bathing in the river. No doubt, if this year's YoniFest is a reflection of the 2014 event, expect less than a dozen people of colour out of the 400 participants -- and the sea of white faces wouldn't even notice the lack of diversity and the presence of exclusion.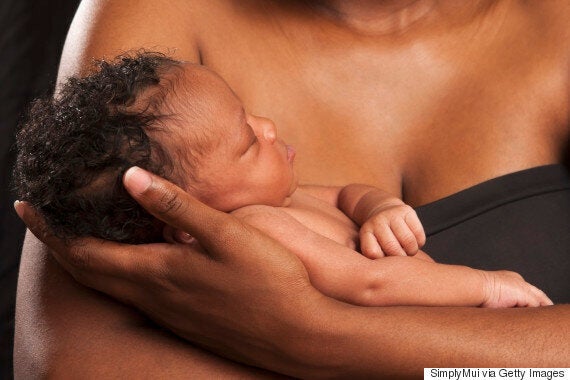 YoniFest hinders hundreds of birth workers from participating and presenting at this event, mainly due to systemic barriers. Many are barred by financial considerations (birth workers are often underpaid and overworked). The venue, while gorgeous, is also completely inaccessible to those with mobility challenges, further barring contributions from otherwise qualified individuals.
When I attended YoniFest in 2014, I witnessed people freely appropriating words and customs outside their cultural, spiritual and religious meanings. The organizers used (and continue to use) words like "yoni" -- which the Merriam-Webster dictionary defines as "a stylized representation of the female genitalia that in Hinduism is a sign of generative power and that symbolizes the goddess Shakti" -- with no consideration for the physical and spiritual experiences of real-life Hindu families in Quebec navigating through the public and private birthing system.
Other stumbling blocks in Yonifest's programming include its approach to indigenous issues. How can organizers present as their theme "Birth: Questioning, Sharing and Celebrating" without questioning the fundamental role that colonialism has had on the communities whose land we stand on? What is the birthing community doing about missing and murdered indigenous women (and girls in particular), about the harms committed to the families and communities? Why aren't the organizers trying to educate participants, using indigenous feminist analysis, on the systemic problems that have considerable impact on pregnancy and childbirth?
Quebec birth workers have yet to think within the framework of reproductive justice.
As noted above, the Recommendations from the Symposium on Planning for Change - Towards a National Inquiry and an Effective National Action Plam call for a "systemic examination of the causes and consequences of gendered, sexualized and racialized violence" and, in my opinion, the influence of that violence on sexual and reproductive health. Quebec birth workers have yet to think within the framework of reproductive justice, which centres on the intersection of race, human rights, class and sexuality.
Perhaps if they did, the organizers of YoniFest would include LGBTQ concerns such as the rights to receive care, conceive, birth and parent outside of heterosexual normative family structures. The history of reproductive justice as a concept comes from a group of African American women who coined the term in order to address the void left by mainstream reproductive rights organizers. YoniFest's refusal to engage with this history and this important term echoes the context that these women were speaking to in 1994, a context that wasn't acceptable then and isn't acceptable now.
YoniFest organizers also fail to bring attention to or provide an Afro-feminist perspective to the "Midwives Save Lives" project, whereby Canadian midwives go to different countries in Africa to provide care. Nor do they question what Canadian midwives are doing to support, advocate and care for black families locally, especially within the wake of the #BlackLivesMatter movement. YoniFest also neglects to discuss the absence of anti-racism and anti-oppression modules/themes in the education and training of Canadian midwives.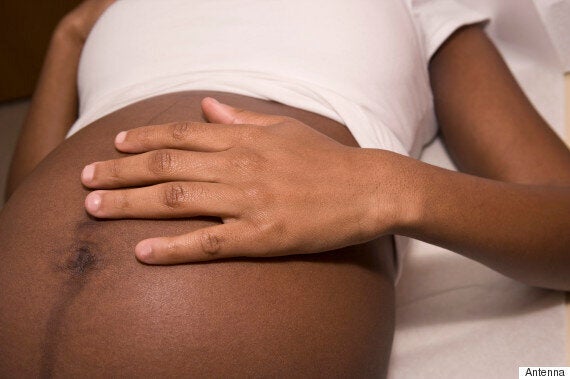 For the last 10 years, I have been developing a black feminist approach to counselling pregnant and breastfeeding black "wombn" (anyone who chooses to use their womb irrespective of their gender representation) in Quebec. Specifically, I have designed and delivered professional trainings/workshops/presentations to midwives, doulas and lactation consultants on the theme of barriers to conceiving, birthing and breast (chest) feeding in empowered, dignified and spiritually connected ways.
When I learned about YoniFest in 2014, the first gathering for birth workers in Quebec, I was excited. But as I looked at the program online I started to have a very familiar sinking feeling in my stomach: I didn't see myself or any of the issues that affect the communities I serve and represent in the program.
My message, blunt as it may sound: dear white women, you do not speak for me.
At that moment, I had two choices: I could complain to my network about another example of white Quebecers continuing to silence and render invisible the work of indigenous women and women of colour. Or I could be part of the solution. I chose to speak up and I proposed a workshop titled Unlearning Our (Unconscious) Bias and Dismantling Barriers for Canadian Wombn of African Descent. I explained that in its current design, the Western patriarchal model of midwifery care may in fact be harmful to Canadians of African descent because it can perpetuate trauma.
Although I received excellent feedback from the active participants, the organizers of YoniFest wouldn't know because they never took an interest in workshops that explicitly addressed racial barriers and applied an intersectional critical race analysis.
Understandingly, my initial reaction when I looked at the upcoming program for YoniFest (slated for Aug. 4-6, 2017) was that of anger and irritation. History was repeating itself.
This then is my message, blunt as it may sound: dear white women, you do not speak for me. You are not the standard for representing all wombn, especially in Quebec. You need to stop appropriating. If you truly are committed to progressing the natural birth movement, you will focus on understanding and addressing your individual and collective place of privilege and embedded assumption of white supremacy. That would be considered venturing "to the core of today's birth issues."
Follow HuffPost Canada Blogs on Facebook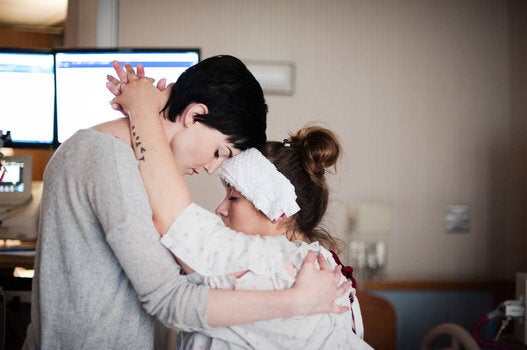 Moms' Incredible Strength In Childbirth
Popular in the Community