"NOW KNOW YE that We have consented and do by these Presents signify Our Consent to the contracting of Matrimony between Our Most Dearly Beloved Grandson Prince Henry Charles Albert David of Wales, K.C.V.O., and Rachel Meghan Markle," reads the document, which was made public over the weekend.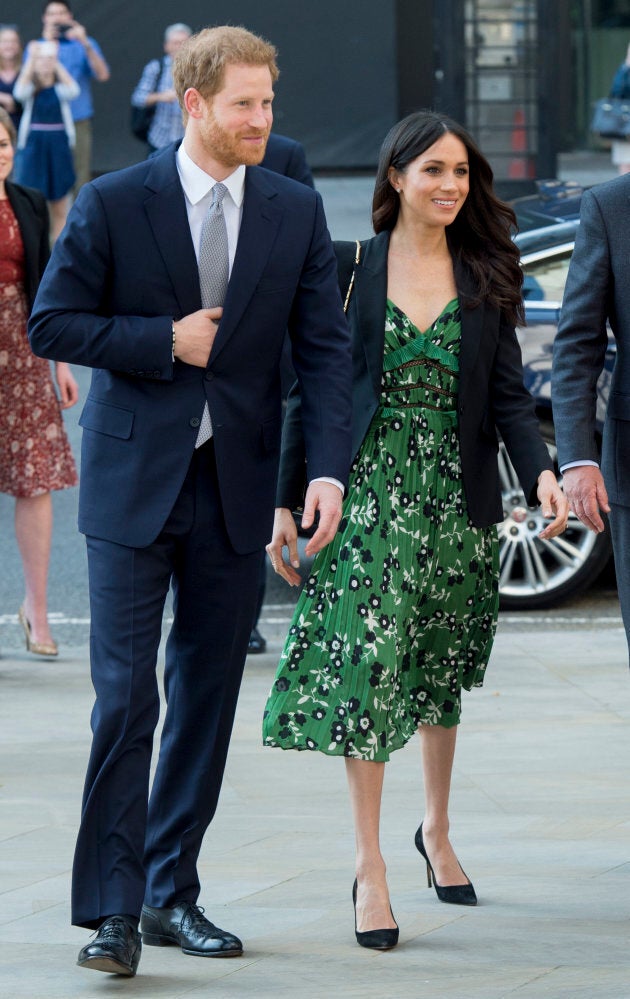 While this all sounds pretty standard, what some people found puzzling is the fact that the Queen referred to Kate Middleton as "trusty and well-beloved" when she signed the Instrument of Consent for her 2011 marriage to Prince William, but Markle did not receive the same affectionate treatment.
To explain this, royal reporter Emily Nash tweeted:
Nonetheless, that doesn't mean the Queen hasn't made an effort to welcome Markle into the Royal Family. Not only has Her Majesty made exceptions for the former "Suits" star (like letting Markle be the first fiancée to spend Christmas with her and her family), but it's been confirmed that Kensington Palace will give Markle and her family their own coat of arms, as per royal tradition, which will be featured on the souvenir program at the wedding.
And although they've written zero words of affection to Markle on any royal documents thus far, the royals have made sure to pay tribute to her American heritage. The Instrument of Consent, for instance, is elaborately decorated with symbols to represent both Harry and Markle's backgrounds.
While the left side of the document features the red dragon of Wales with floral symbols of the U.K. for Harry, the right features a red rose and gold poppies, which is the national flower of the U.S. and the state flower of California, respectively, for Markle, who was born in Los Angeles.