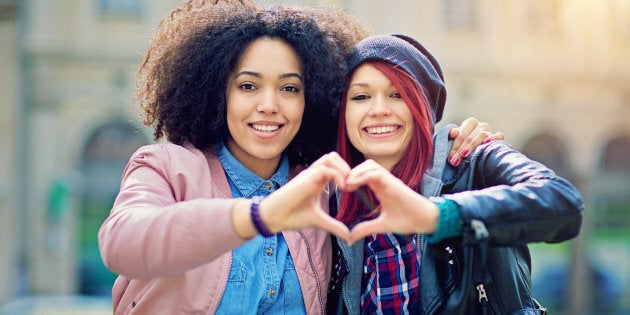 Educator Emily Style wrote that school curriculums should be both a window and a mirror: a window to the world outside the classroom, and a mirror reflecting society back to students.
This idea illustrates why LGBTQ inclusivity — actively and visibly including LGBTQ perspectives in all aspects of curriculum — is important in educational institutions for even the youngest schoolchildren.
"No one is born with hate in their heart, it is a learned behaviour," Kristopher Wells, assistant professor and faculty director with the Institute for Sexual Minority Studies and Services at the University of Alberta and co-editor of the Journal of LGBT Youth, told HuffPost Canada by email.
"As a result, there is hope that it can also be unlearned and the best way to do that is through an inclusive and diverse educational curriculum that supports and values human rights."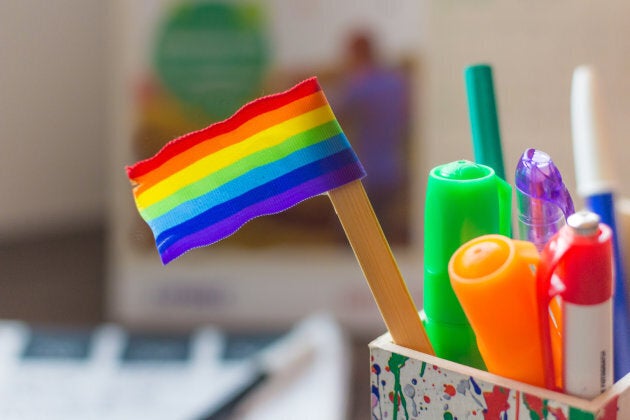 In their book, Reading the Rainbow, teacher educators Jill Hermann-Wilmarth and Caitlyn Ryan say that inclusive classrooms and institutions are a no-brainer.
"We're convinced that this kind of inclusive teaching can help create more equitable classrooms where LGBTQ students and their families are treated equally and all students are encouraged to learn about the diverse world around them in more nuanced and expansive ways," Hermann-Wilmarth and Caitlin Ryan say in their book.
How inclusion affects students
The presence of, or lack of, inclusivity in education affects students' social and physical health, Harvard Law graduate Cameron Clark, who focuses on civil rights issues including LGBTQ equality, told HuffPost Canada by email.
For example, Clark said sexual education often focuses on anatomy and sexual activity without considering the many social issues surrounding and interacting with sex, sexuality, and gender. And educators can unintentionally pass along harmful stereotypes or limited — or just plain incorrect — information about the topics when they don't fully understand them, he said.
"Schools, especially now in the 21st century, must embrace the wide spectrum of genders and sexualities that their students represent," Clark said. "Enriching sex education with an understanding of the nuances of relationships, LGBTQ identities, and culture will revolutionize the way that adolescents are taught, and will thusly influence their actions as adults."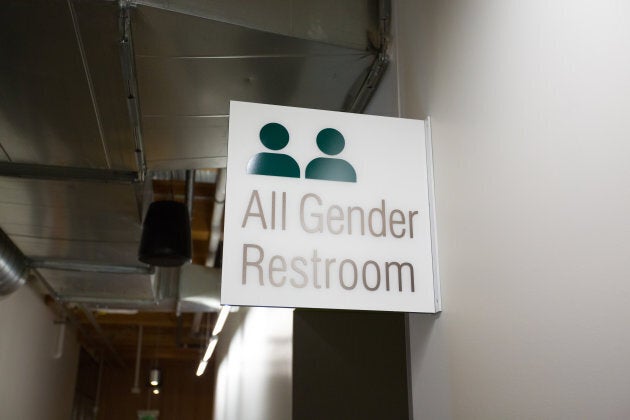 Keeping LGBTQ issues, stories, and history out of classrooms — versus addressing it in harmful or stereotypical ways — is also damaging, Wells said.
"When LGBTQ issues are not visibly and vocally included in schools, this 'hidden curriculum' of silence and erasure tells LGBTQ students and their families, and heterosexual students, that they don't matter and are not worthy of inclusion or respect in our schools or society," he said.
How schools help fight discrimination
Work on LGBTQ inclusion and social justice should start when students are young, Wells said.
"The earlier students are taught about diversity and difference in age-appropriate ways the less they will grow to fear it, and hopefully less bullying and harassment will occur as students learn not to be afraid of difference, but encouraged to support and embrace diversity and difference for the richness that it brings to our schools and society," he said.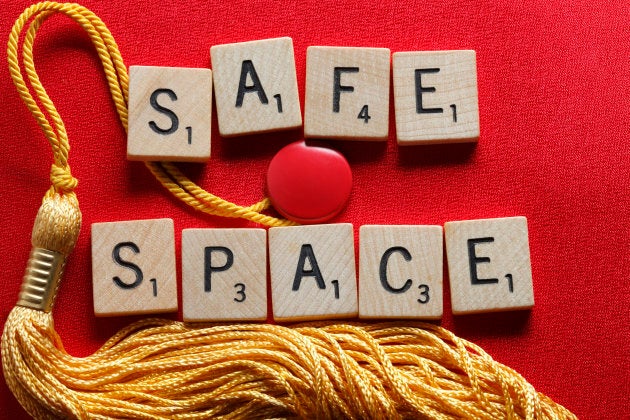 Some jurisdictions in Canada have tried to broaden their sexual education curriculum to involve social health as well as physical and mental health. Wells points to the SOGI 123 initiative, a program that helps educators make schools inclusive and safe for LGBTQ students, which is being used in more than 50 school districts in British Columbia and has begun expanding to Alberta.
This matters because education is the single most effective way to reduce discrimination and prejudice in our society, Wells said. School boards should bring in comprehensive LGBTQ policies to set expectations from the top, he said, and gay-straight alliances (GSA) or gender-sexuality alliances should be supported at all age levels.
Teachers need professional development on addressing LGBTQ topics and supporting inclusion, and curriculum should address and include LGBTQ people and stories," he said.
And finally, schools should have a policy of privacy for students who do things like join a GSA, or express their sexuality or gender identity at school, Wells said. "No student should be 'outed' to their parents or caregivers without their express permission," he said. "This is not only a violation of privacy legislation and human rights, it can place students in jeopardy of great harm to their mental and physical health and well-being."
Resources
If you are an educator who wants to bring inclusive policies and practices into your classroom, or a parent or guardian who wants to effect change in your child's own school, know that there are many resources available.
Popular in the Community