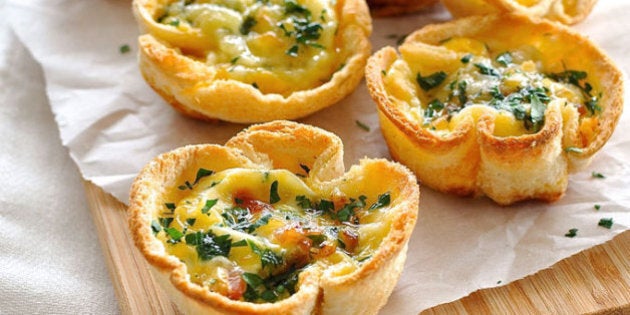 Eggs are enjoying a bit of a renaissance. They're popular with low-carb and paleo eaters thanks to their versatility and high protein, and with a recent shifts in long-standing thinking about eggs and their association with cholesterol, most of us can now enjoy eggs more frequently without guilt.
There are plenty of reasons to feel good about getting eggs in your diet. One large egg has less than 100 calories, with a surprisingly low five grams of fat (two grams of those saturated). It also provides protein and nutrients like vitamin A, vitamin D, and vitamin B12. Combined with their lower cost, that's all good incentive to replace some of the meat you eat with eggs — for example, in savoury egg-based dishes like quiche.
Quiche is a savoury egg pie, sometimes made with a crust and sometimes without. It's traditionally French but similar dishes exist around the world, for example, the frittata in Italy. And it's also versatile: you can follow a particular recipe, or go with a basic quiche format and toss in your favourite ingredients (or just the one you happen to have in the fridge).
These 28 recipes are a great starting place, from classic French quiche to quiche cups and even a vegan variation. Try a few, find your favourite, and start experimenting with your own variations.