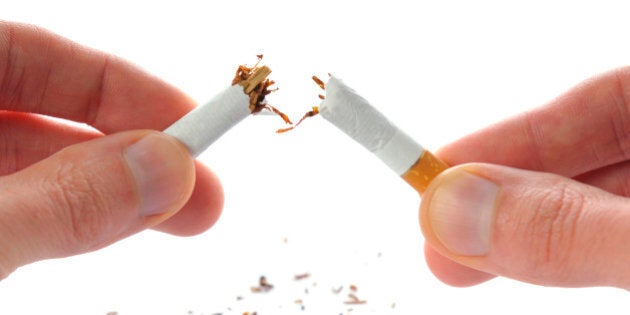 Researchers convinced 11 per cent of smokers to ignore their cravings via text messaging in a new study, whereas only 5 perc ent of the control group remained smoke-free at the end of a six-month program.
The therapy is a program called Text2Quit, and researchers from the Milken Institute School of Public Health at the George Washington University (Milken Institute SPH) studied its effects.
The research was published in the American Journal of Preventative Medecine.
"Text messages seem to give smokers the constant reminders they need to stay focused on quitting," says Lorien C. Abroms, ScD, MA, an associate professor of prevention and community health at Milken Institute SPH and the lead author of the study.
"However, additional studies must be done to confirm this result and to look at how these programs work when coupled with other established anti-smoking therapies."
Indeed, anti-smoking therapies by means of telecommunication are nothing new.
Before text messaging became available, hotline operators stood by to take the calls of quitters distraught by cravings.
Anti-smoking apps have been on the rise for quite some time and other anti-smoking text messaging therapies exist, although research on their effectiveness has been insufficient until now.
Researchers at the Miklin Institute recruited 503 highly motivated quitters to enroll in Text2Quit.
The test group received regular, motivating messages containing advice on controlling cravings and convincing subjects to stick to a quit date.
Quitters had the option of texting back with questions and reaching out for help to fight cravings.
Due to the unreliability of self-reporting by smokers, researchers collected saliva samples from their subjects at the end of the study to assure the results.
Abroms says that despite the need for more research, the study sheds promising new light on text messaging as an anti-smoking tool.
So far, Text2Quit has enrolled 75,000 people in the United States and the number continues to grow. Some other apps available to help you stop smoking are MyQuit Coach, NHS Stop Smoking and iQuit.