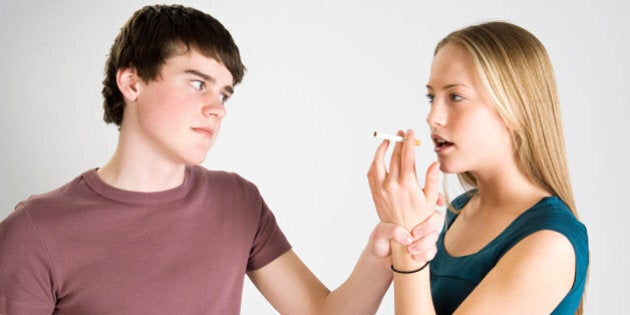 Moderate or heavy smokers who quit tobacco get a boost in mental wellbeing that, for people who are anxious or stressed, is equivalent to taking anti-depressants, a study said Thursday.
British researchers examined 26 published investigations into the mental health of smokers.
They looked at standardised scorecards for symptoms of anxiety, depression, stress and quality of life, derived from questionnaires completed by volunteers.
The smokers were 44 years old on average and smoked between 10 and 40 cigarettes a day. They were questioned before they tried to give up smoking and again after their attempt -- an average of six months later.
Those who succeeded in quitting reported reduced depression, anxiety and stress and had a more positive outlook on life compared with those who continued smoking.
"The effect sizes are equal or larger than those of anti-depressant treatment for mood and anxiety disorders," said the study, published by the British Medical Journal (BMJ).
Quitters who had been diagnosed with psychiatric disorders enjoyed a similar improvement.
Lead investigator Gemma Taylor of the University of Birmingham's School of Health and Population Sciences said she hoped the findings would dispel a widespread misconception about smoking.
"It's a common myth that smoking actually is good for your mental health -- 'smoking relieves stress,' 'smoking helps you relax,' 'smoking helps you enjoy things' -- and that common myth is really hard to overcome," Taylor told AFP in a phone interview.
But actually, the study showed that "when you stop smoking and you break the nicotine withdrawal cycle, your mental health improves."
Taylor pointed to a mainstream theory in tobacco addiction research: that a smoker's psychological state fluctuates throughout
the day as a result of exposure to nicotine.
The sense of calm or wellbeing from a cigarette is followed immediately afterwards by classic withdrawal signs of a depressed mood, anxiety or agitation.
Smokers, though, tend to misattribute these symptoms and blame them on stress or other factors.
And because nicotine has a calming effect, they perceive that cigarettes improve their mental health.
Smoking is already blamed for a wide range of physical diseases and disorders, ranging from cancer, blindness and cardiac problems to diabetes, gum disease and impotence.
The UN's World Health Organisation (WHO) estimated last July that tobacco kills almost six million people each year, a toll that will rise to eight million annually in 2030.
About four out of every five deaths will occur in low- and middle-income nations, it said.
Despite a decline in smoking prevalence in some nations, in overall terms the number of people smoking today is greater than in 1980, due to population growth, according to a paper published last month in the Journal of the American Medical Association.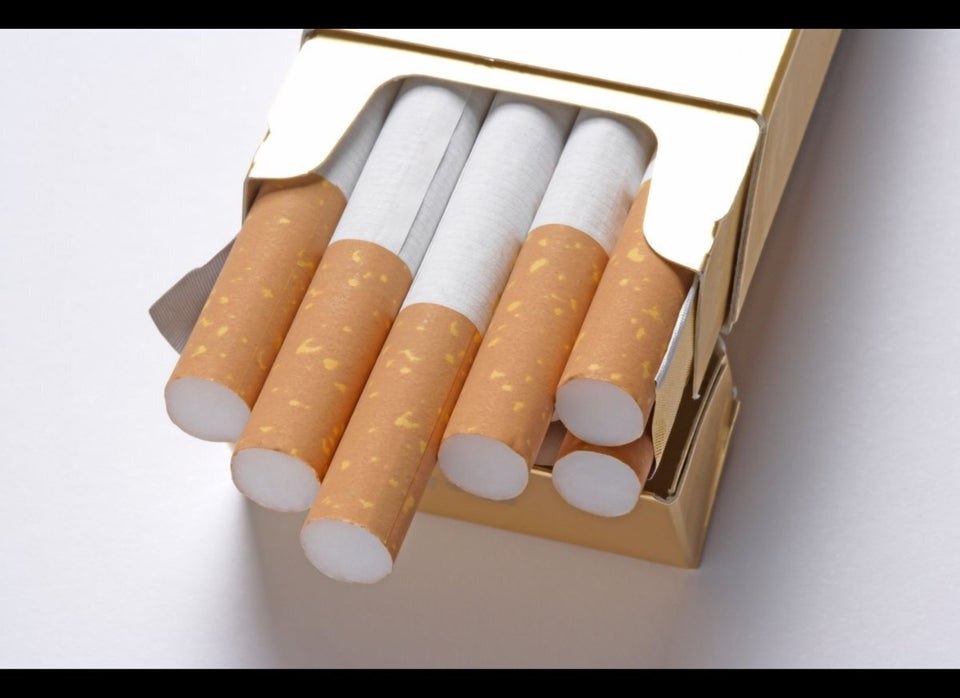 Five Ways To Quit Smoking