Rachel McAdams is not one to forget her roots.
"It's a little overwhelming to be here and speak on behalf of our enormous and incredibly talented cast," said McAdams, while on stage. "I'd also like to give a shout out to all the amazing local actors in Toronto and Boston who do not get enough credit for their work."
"Spotlight" is based on a true story about a group of investigative journalists at the Boston Globe who exposed a child molestation scandal within the Catholic Church, and shot in the two aforementioned cities. The Canadian influence is all over the film, and the reporters' newsroom was recreated at an abandoned Sears warehouse in Toronto using old cubicles obtained from The Globe and Mail.
McAdams portrayed Boston Globe reporter Sacha Pfeiffer in the film, and the two attended the awards show together.
"The true star ensemble is the real-life heroes at Spotlight," said the "Southpaw" star. "Thank you for having the bravery to pursue this important story."
The actress was nominated for two other awards at the Critics' Choice Awards, Best Supporting Actress for "Spotlight" and Best Actress in a Movie Made for Television or Limited Series for her work in the second season of "True Detective." McAdams wore a spaghetti-strapped ombre bordeau Elie Saab gown for the occasion.
The St. Thomas, Ont. native also made it a family affair at the awards show, and brought her sister Kayleen McAdams — a celebrity makeup artist — along as her date. The sisters posed for a behind-the-scenes photo before the big night, and according to Glamour magazine, Kayleen did Rachel's makeup.
McAdams will next star in the upcoming Marvel film "Doctor Strange" opposite Benedict Cumberbatch and Chiewtel Ejiofor.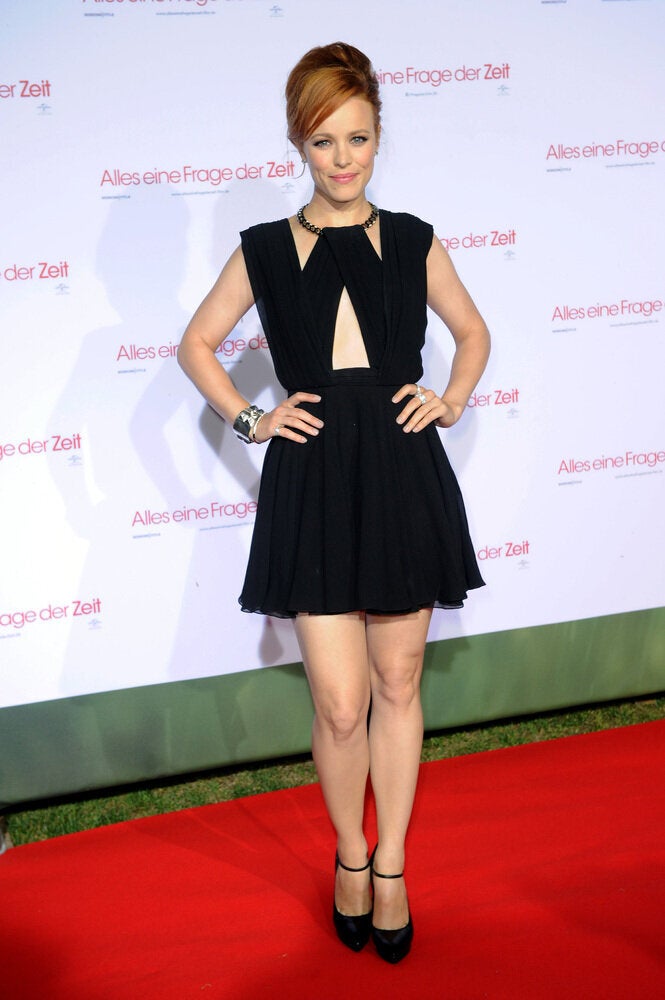 Rachel McAdams