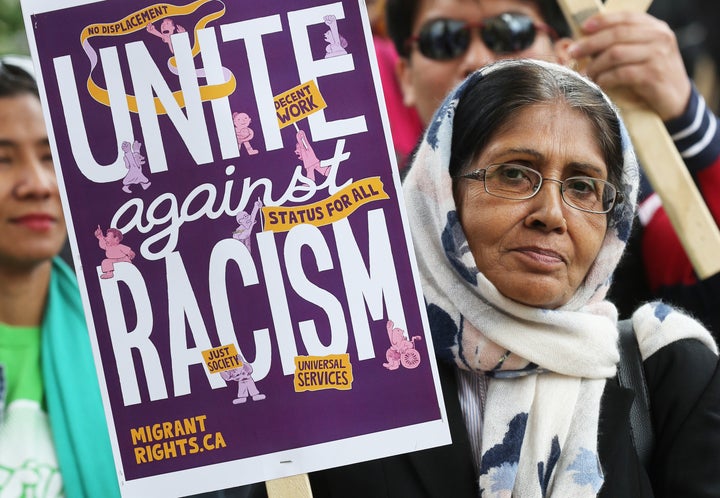 And one white nationalist phrase and variations of it are gaining popularity:"Go back to where you came from."
President Donald Trump himself told four congresswomen of colour, all of whom are American, to "go back and help fix the totally broken and crime infested places from which they came," even though three of the four were born in the U.S.
We want to hear from anyone who has experienced this form of racism.
Watch: Trudeau and Scheer have heated exchange about white supremacy. Story continues below.
Statistics Canada reported that 2018 had the second highest number of police-reported hate crimes of any year in the past decade at 1,798. The Quebec mosque shooter was sentenced this year for killing six men and injuring six others in 2017. During the Manitoba manhunt in July, the RCMP said they were investigating photos of one of the suspects clad in military attire and holding Nazi paraphenalia.
This call out is part of a broader HuffPost U.S. and ProPublica collaboration that, over the last two and a half years, has resulted in a database of hate incidents.
Journalists noticed a pattern: acts of hate and racism in the U.S. are often accompanied by the "go back to" phrase — an unacceptable attempt to enforce the poisonous notion that the U.S. is only for white people.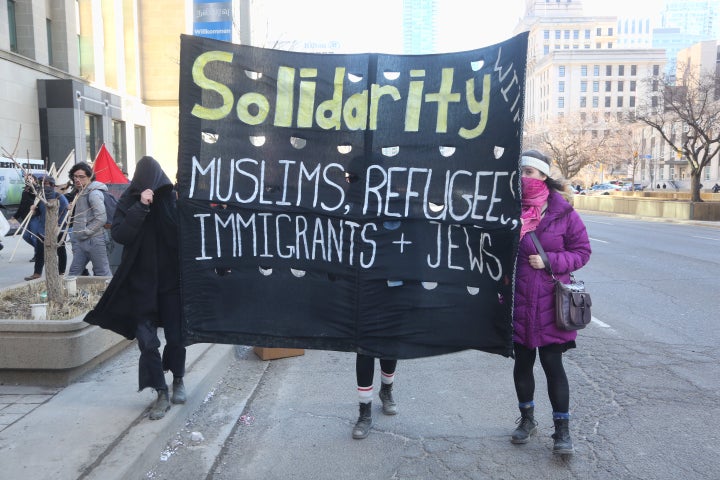 We want to find out if there is a similar trend in Canada, and to keep track of these incidents to capture the rising hate in our countries and underscore the need for change.
If you've been told to "go back to where you came from," or some version of it, or been victimized through another form of racist hate in Canada, please fill out the form below to the best of your ability. We are looking for incidents that occurred between June 15, 2015 to present.
Please include your contact information, so a reporter can follow up with you to investigate the incident. The form is not a report to law enforcement or any government agency.
If the form isn't showing up for you, click here to submit your response.