On Friday afternoon, the ground shook for many people of colour and proponents of fairness and human decency in the USA and Canada when the most powerful elected person in the world gave full-trotted credence to their never-ending predicament.
There are very few African American men in this country who haven't had the experience of being followed when they were shopping in a department store. That includes me. There are very few African American men who haven't had the experience of walking across the street and hearing the locks click on the doors of cars. That happens to me. There are very few African Americans who haven't had the experience of getting on an elevator and a woman clutching her purse nervously and holding her breath until she had a chance to get off. That happens often.
President Obama acknowledged the pain that comes with knowing the content of one's character is trumped by the colour of one's skin in the eyes of certain citizens. The pain that ensues when one realizes the promise of America can be fleeting for some. The pain that accompanies the dismissal of any such manifestations as "isolated incidents". This predicament it is a conversation worth having -- not just in the racialized community but for all citizens who believe in the credo: "Life, Liberty, and the pursuit of happiness."
Those sets of experiences inform how the African American community interprets what happened [to Trayvon Martin] one night in Florida. And it's inescapable for people to bring those experiences to bear.
Are the disparities also present in Canadian media?
The cover story is a heart-wrenching account of an adult male who passed away of a drug overdose. His friends and family are going through the grieving process, holding an old photo of the deceased as a child. The article refers to the man as "a teen" and "a kid".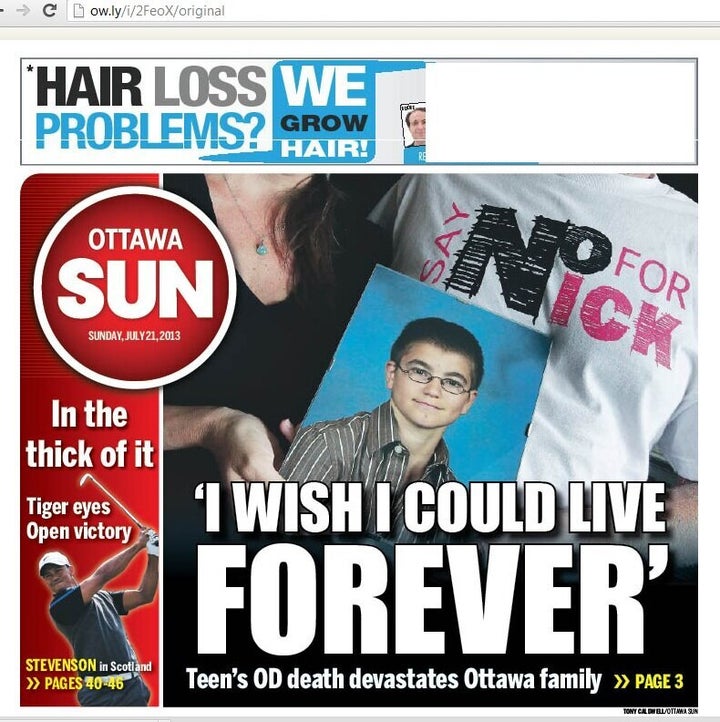 The same online edition of the Ottawa Sun features an article about a "tribute" to a heroin addict. Canadian-born actor Corey Monteith, famous for his role on the TV show Glee, suffered a drug overdose in a Vancouver hotel last week.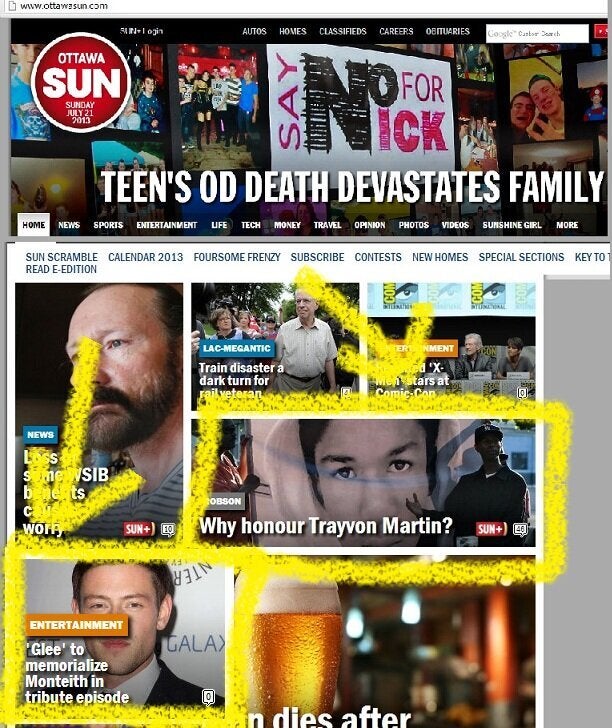 The dual tributes are a stark contrast to the editorial about the Zimmerman case which denounces worldwide tributes to Trayvon Martin, including President Obama's remarks on the matter. It seems one dead person was a menacing pot-smoking thug who got himself killed. Just like the aspiring rapper who graced the cover with the headline "Dead in the 'hood". The other two were innocent victims, tributes in tow.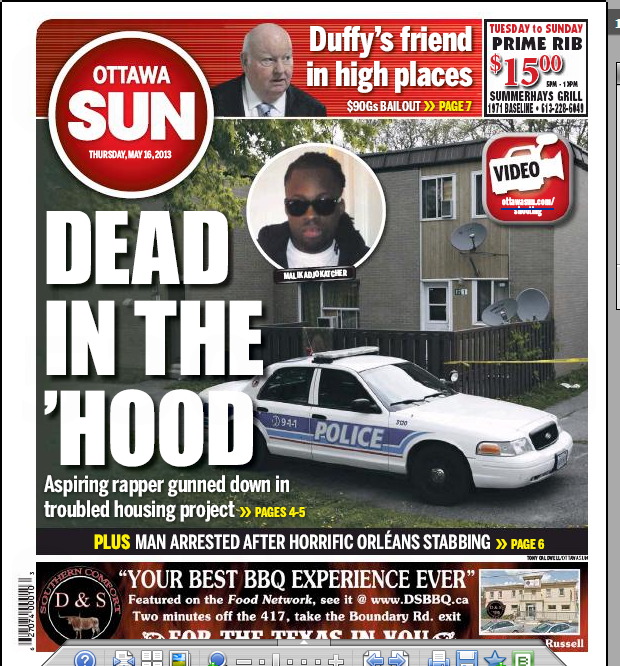 There seem to be a disturbing pattern here. Why does the Ottawa Sun get away with this double standard?
Popular in the Community