Near the Quebec-Vermont border lies Nigger Rock, a historical gravesite for enslaved and free blacks. Despite its profound significance, the government has not claimed it, funded research or enacted official commemoration. Privately owned, it is still being farmed, an ongoing desecration. The histories of Canadians are valued differently on the basis of race.
New York City offers another outcome. When the 1991 construction for a Federal Office Building uncovered centuries-old human remains, work stopped and the scholars and archaeologists were summoned. Today, re-dedicated as the African Burial Ground, it is an active educational space and a national monument, governed by the National Park Service.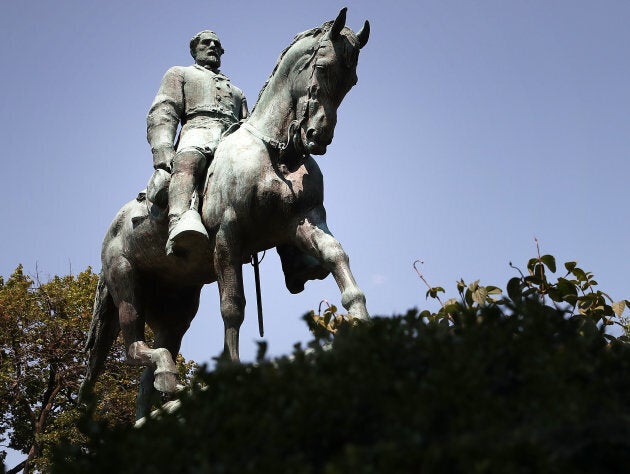 The removal of Civil War monuments in the U.S. has spurred debate on public commemoration. The monuments at the centre of the debates are not "innocent," but ideologically loaded representations of mainly white male "heroes." By historical standards, these men were traitors who formed a new state, with a new flag, president and the mission not merely to preserve, but expand, slavery. As such, these monuments stand as constant reminders that many southern whites took up arms to preserve their supposed right to enslave blacks.
As demonstrated in the tragic events in Charlottesville, Va. that resulted in the murder of Heather D. Heyer, these monuments are not meaningless, insignificant, inanimate objects. Rather, they are being strategically used by white supremacists as talismen in their tactics of racial hatred. We must ask also if it is right that black Americans be forced to live with public sculptures and Confederate flags as constant reminders of the supposedly noble white men and women who sought to hold their ancestors in bondage.
But the American North also has racist statues, many disguised as abolitionist monuments. In the most ubiquitous form, a standing, fully clothed, dignified Abraham Lincoln outstretches his hand above the bare back of a shabbily clothed, kneeling and shackled black man. The anonymized man stood for all newly freed slaves, his prostrate figure a symbol of the gratitude that they were supposed to feel towards their great white benefactor.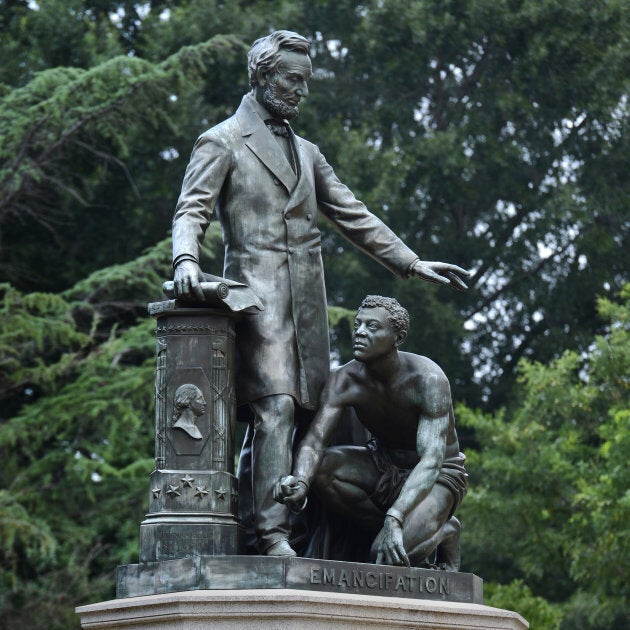 But such monuments concomitantly erased the countless blacks who fought tirelessly for their own freedom. Indeed, black abolitionists like Frederick Douglass or the extraordinary Remond family, were never equally enshrined in marble or bronze. To be clear, there is no moral equivalence between the abolitionist monuments of the North and the Confederate ones of the South, but ignoring their shared stake in an abject blackness blinds us to the ongoing role of art and culture in the production of white superiority.
While memorialization encompasses the good and bad of societies, we have largely agreed that monuments should entail celebrating the "good" and mourning the "bad." From our artists, we demand aesthetic clarity. But what happens when one person's "good" is another person's "bad," or when one group refuses to acknowledge the suffering that results from their celebration of individuals who caused harm to others?
The most obvious solution is to destroy the offending monument. But easy isn't always best. As an art historian, I am very uncomfortable with cultural censorship. Our constant evolution means the monuments of today will seem arcane or even objectionable tomorrow, just as the monuments of the Civil War now seem, to most reasonable people, to be completely out of touch, offensive and racist. But this problem is bigger than America.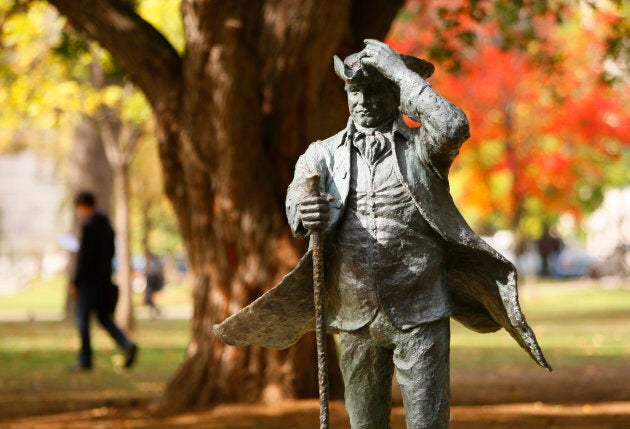 Montreal is riddled with historical monuments celebrating the exploits of white males, British and French. These storied men colonized Indigenous people, enslaved Africans, and profited from Transatlantic trade. James McGill (university founder) was a slave owner who imported slave-produced rum from the British Caribbean. So, should we remove his name from the university, his sculpture from its lawn? Should these monuments remain?
When I teach 19th-century sculpture, I ask my students to examine these monuments. Upon their return, I get an almost unanimous confession; they have previously looked at, but never seen, these artworks. Indeed, the stories of supposed valour which underpin these monuments are no longer active in the public imagination. The sculptural subjects are no longer recognized for the contributions which made them worthy of public commemoration in the first place. These monuments are no longer alive, and as such, they are arguably not a lightning rod like the statue of Confederate General Robert E. Lee in Charlottesville.
American universities have already begun to confront these histories head on, removing monuments, renaming institutions and offering alternative commemorations. In the last category, this month at Harvard University Law School, President Drew Faust helped to unveil a new memorial which recognizes "the enslaved whose labour created wealth that made possible the founding of Harvard Law School."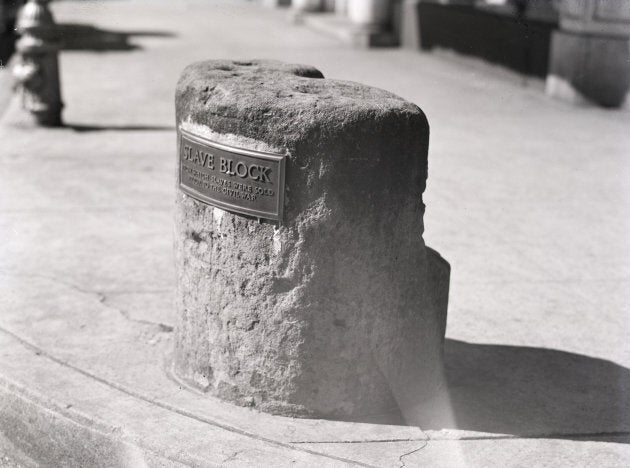 But in our search for solutions, false equivalencies must be avoided. A debate surrounds, a slave auction block in Fredricksburg, Va. The block was used by auctioneers to sell enslaved blacks to the highest bidder. But as Mayor Mary Katherine Greenlaw aptly points out, the block is not a memorial to slavery, it is that history. Therefore, our discomfort with it may be productive, forcing the consideration of histories we'd rather forget. In that regard, the auction block is the inverse of a Confederate statue. One reminds us of the human suffering of slavery and the other casts slavery in a nostalgic light, rendering white southerners as benevolent slave owners or valiant military heroes.
So, what is the solution? If the Confederate monuments stay, they require a critical context and of our current institutions, the best equipped is the museum. Although an imperfect solution, some museums possess the means to re-narrate these statues in ways which would speak both to their original intentions and our current concerns. U.S. President Donald Trump is wrong. History does not reside in monuments and their removal cannot be equated with its destruction. Rather, the histories — of imperialism, slavery, the Civil War — live on in our narratives. It is up to us to decide what these histories will mean to us now and what the inheritance of these debates will be for our descendants.
Follow HuffPost Canada Blogs on Facebook
Popular in the Community