Racist opposition to Muslims' mosques is nothing new. Last year's shooting at the Quebec mosque is the most tragic example, but far from being the first. The way that mosques experience opposition is a concrete lesson in how racism against Muslims is alive and well in Canada today.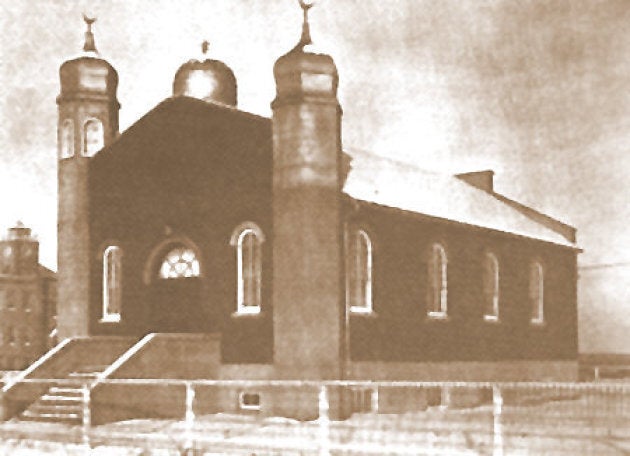 The first mosque in Canada on the historic record is the Al-Rashid Mosque, built in 1938. The mosque was built by a coalition of Muslim women who approached the Edmonton mayor at the time, requesting support to do so. The mayor agreed to give them land for the mosque if they came up with the money — $5,000 during the Great Depression. These women raised the money from the Muslim community and from people of other faiths in Edmonton in a show of support. The mosque flourished for many decades, and Alberta Culture recognized the Al-Rashid Mosque as a heritage site in 1974. With the establishment of the Fort Edmonton Park in 1989, the Muslim community sought to have Al-Rashid mosque included.
Even if mosques and Muslims are, in fact, a part of Canadian history, some Canadians prefer to eject them from our history.
Yet, in a pattern we see repeated over and over, right-wing objectors protested on the grounds that Al-Rashid was not an authentic part of Canadian heritage — a heritage that does not always recognize the traditional territory of Metis, Plains Cree, Woodland Cree and Tsuu T'ina on which Edmonton stands.
Although the mosque was ultimately included, it drew out what some people's measure of "authentic" Canadian history is — white, Christian and therefore exclusive of Muslimness. In other words, even if mosques and Muslims are, in fact, a part of Canadian history, some Canadians prefer to erase them from it. And because they are erased from history, mosques are thought to never have had a "real" Canadian presence to begin with. This bizarre circular logic puts Muslims outside Canada, and paints Canada as not for Muslims.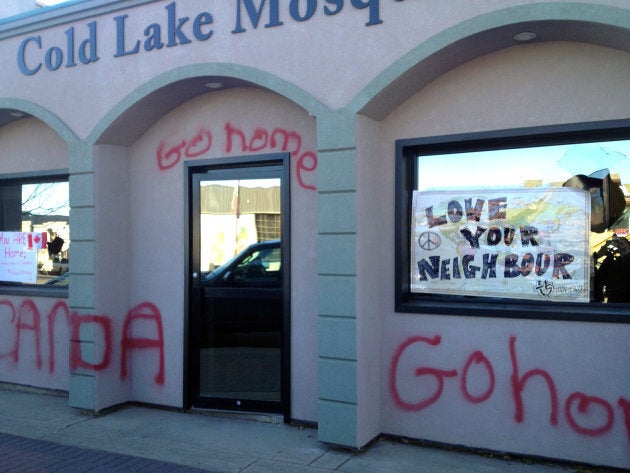 Regularly, mosques proposed for construction face objections in Canada as undesirable places of worship on the basis of "technical" problems, such as parking or noise concerns from increasingly empowered and vocal Islamophobes. One study found that 24 out of 26 mosques in the GTA faced zoning "difficulties," difficulties that do not appear when the house of worship is a Christian church. Mississauga's 2015 council controversy over its Meadowvale mosque brought to light a well-coordinated hate campaign, and blatantly racist assumptions and propaganda about mosques that was rightfully called out by Mississauga mayor Bonnie Crombie.
Canadian Muslims have to struggle to establish houses of worship every step of the way, and when they do establish them, racially motivated crimes are at least expected. The Quebec mosque had a series of them before the shooting and, incredibly, six months after the tragic shooting it still received hateful packages. Even more disturbing is how that municipality's council voted no to allowing the Muslim community to create their own cemetery, demonstrating that the hate and racism surrounding the Quebec Islamic Cultural Centre faces is far from over, even after they had paid the ultimate price.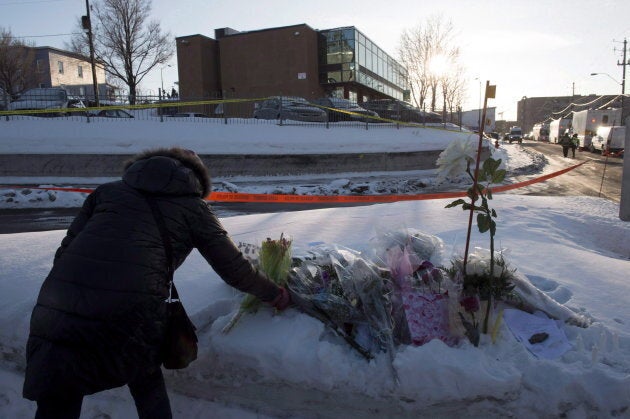 The irony in a municipality rejecting a mosque's request for its own burial grounds, even after a shooting rampage, defies belief. The shooting did not give these Muslims immunity against hate crimes, nor did it soften the hearts of their neighbours so that Muslims may bury their dead according to their religious beliefs.
Building houses of worship is a collective community right that is celebrated throughout Canada as a means of making belonging; and yet, for Canada's Muslims, that process of building is always fraught with thinly veiled racism before, and leaving them an open target for hate crimes afterward. The notion that mosques do not belong in Canada also wipes out how all of us are living on Indigenous land, and that is what we really need to reckon with — not upholding romanticized pioneer stories.
One year after the mosque shooting, we need to reckon with how this persistent and widespread denial of houses of worship to Canadians of all faiths feeds terrorism and hate against innocents.
Just as we honour the Ecole Polytechnique victims and remember the dangers of misogyny by marking Dec. 6 as a National Day of Remembrance and Action on Violence Against Women, Jan. 29 needs to be a day on which all Canadians honour the victims of the shooting and remember the lessons of racism gone unchecked.
Follow HuffPost Canada Blogs on Facebook
Popular in the Community