Arts can be about politics but there should be no politics about art. Politicians should never meddle with the arts. Unfortunately, political meddling was the stark reality for a recent Indian film. Raees, starring one of Bollywood's most phenomenal actors, Shah Rukh Khan, as a bootlegger, has been draped in political drama even before it was released late last month. It was the debut of talented Pakistani actress, Mahira Khan, in Indian cinema.
As someone with Indian roots who is married to a man of Pakistani roots, I was eager to watch a film with a Pakistani actress alongside the Indian king of romance. I was also yearning to watch Indian talent alongside Pakistani talent.
The political animosity between India and Pakistan is decades old but it is infuriating when it often infiltrates into the realms of art. A ban has been placed by the Indian Motion Picture Producers Association on all Pakistani artists and technicians until the situation between India and Pakistan "returns to normalcy." A far-right Hindu nationalist party even threatened violence at Indian cinemas that screened films with Pakistani artists. Mahira Khan was prevented from promoting the movie in India.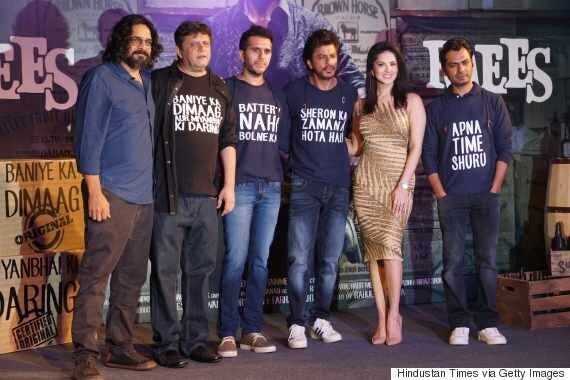 The ban has been one of the repercussions of political tension between India and Pakistan which heightened after an attack on an Indian military base near Pakistan in September of last year. Twenty-three soldiers were killed in the attack. India blamed the attacks on Pakistani militants and Pakistan refused to assume responsibility for the attacks. Political relations between the two neighbouring countries worsened. Soon the Pakistan Electronic Media Regulatory Authority responded to the Indian Motion Picture Producers Association ban with a ban on Indian content across television and radio in Pakistan.
Just before Raees, another Indian movie bore the brunt of the artist ban, Ae Dil Hai Mushkil, starring another popular Pakistani actor, Fawad Khan. The director-producer, Karan Johar, was called an "anti-national" for having a Pakistani artist star in the movie. After much begging and pleading, the movie was only allowed to be released on the promise that Johar would not take any Pakistani artists in his future films. The movie was released in October last year with many of the scenes with the Pakistani actor deleted. It was blatantly obvious that parts of the movie had been omitted and as a result the movie lost its appeal.
Raees was originally slated to be released in July last year, however it was delayed to avoid clashing at the box office with a potential blockbuster. It was postponed to be released this January. The ban of the Pakistani artists in Indian cinema ensued in September last year and as a result Raees got caught in the midst of a political strife. Unlike Ae Dil Hai Muskil, there was time to edit Raees. There were still about four months left before the new release date to edit out scenes with Mahira Khan and keep her role in the movie to a bare minimum. Some scenes were re-shot so that the slicing was not too obvious.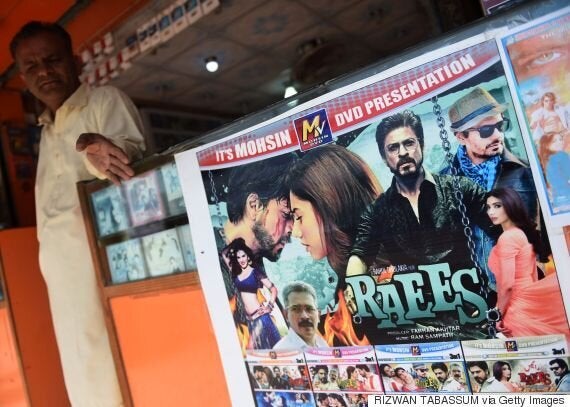 Pakistan Electronic Media Regulatory Authority announced on Tuesday, 7th February, that Raees would be banned in Pakistan as it portrays Muslims in a negative light. As a Muslim, I did not find the movie offensive. The antiheroes in the movie may be Muslim, however, the protagonists are Muslims too. Most of the main cast of the movie are Muslims too. In my opinion, the ban appears to be pure political vengeance.
When art is caught in between political spat, there is all the more reason to appreciate it. Raees it is still playing in select theatres across Canada. The movie has English subtitles for those that cannot understand Hindi. Support the movie in theatres and please refrain from watching a bootlegged recording, often common for Bollywood movies.
Follow HuffPost Canada Blogs on Facebook