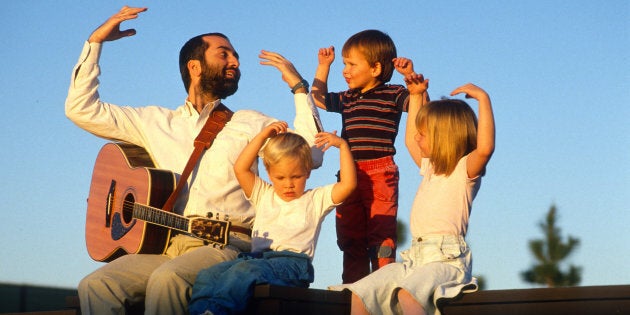 Editor's note: This story was originally published in 2018; all ages indicated here comply accordingly.
My dad gave me a crate of his old records not long before my son was born.
Like many adults of a certain age and taste (fine, we're yuppies with reluctant hipster undertones, OK?), my husband and I had recently purchased a record player and were enjoying the nostalgia of listening to the classics on vinyl. And the crate from my father was a veritable 1980s time capsule.
Michael Jackson. The Police. Bon Jovi. Scenes of dancing in my father's living room while eating purple popsicles on hot summer days flashed through my mind as I quickly combed through the titles, and I'm not sure if it was the memory or the faint stench of 30-year-old cigarette smoke stuck to the cardboard covers that brought tears to my eyes.
"For a generation of adults like me who grew up in the 1980s, Raffi is the soundtrack to our childhood."
But then my fingers stopped on one specific record. Its cover was a drawing of a man playing a guitar that looked as if it had been sketched by a child. Even scribbled in pencil crayon, I recognized the bearded face smiling back at me.
"HOLY SH...ake my sillies out, it's Raffi," I said to my husband. And I set my childhood copy of "More Singable Songs" (the 1977 followup album to his 1976 breakthrough classic "Singable Songs for the Very Young") on top of the stack, where I wouldn't forget to play it for my own child when he was born a few weeks later.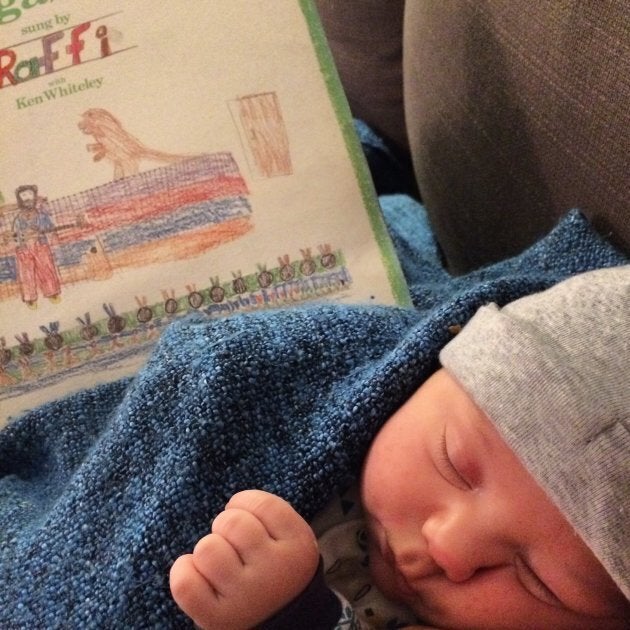 For a generation of adults like me who grew up in the 1980s, Raffi is the soundtrack to our childhood. His songs are the background to summer road trips with our parents, the subject of circle-time singalongs in carpeted classrooms, the music we danced to at sixth birthday parties before the Kool-Aid was served.
Canadian singer and songwriter Raffi Cavoukian, who turns 70 on July 8, 2018, has recorded 22 children's albums since his 1976 debut.
A former folk singer, Raffi was asked to sing in a classroom setting as part of Ontario's Mariposa Folk Festival in the mid-1970s. His mother-in-law then invited him to sing at her pre-school, and after he got such a great response there, suggested he record an album. That album, "Singable Songs For The Very Young," soon had him selling out theatre venues.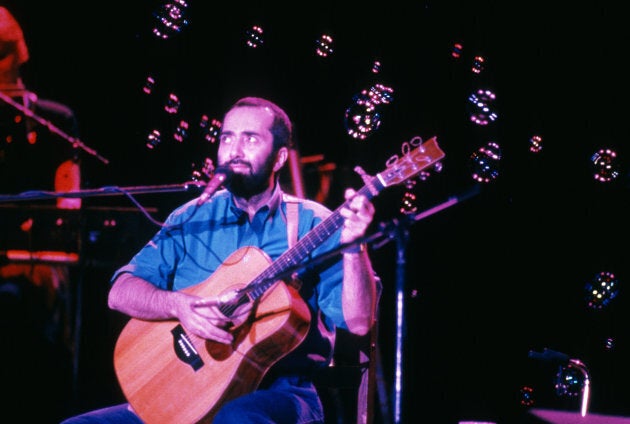 And one of them belongs to me.
We had Raffi cassette tapes, too, of course. My mom would pop one into the car stereo and we'd sing along to his 1987 album "Everything Grows" while driving to visit my grandparents for Sunday dinner, or to our downtown pediatrician's office for a sore throat, or to the summer lake-side church retreat where my younger sister got so many black fly bites that we had to leave early.
"Everything grows and grows. Babies do. Animals, too. Everything grows!" the three of us would chant in unison, sore throats, bug bites, and inevitable car sickness briefly forgotten.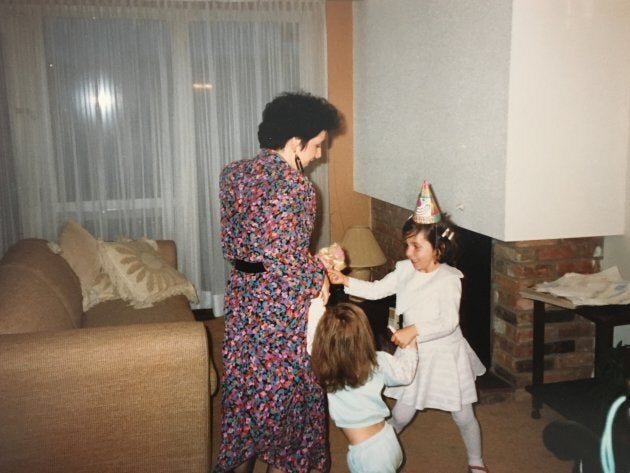 I started playing my record of "More Singable Songs" for my son when he was a few weeks old. It helped to soothe him after the torturous trauma of his night-time baths. My husband and I would pat him dry, zip him into his footed PJs, comb his wet curls, and I'd cuddle him close to me under a blanket on the couch.
Then, the combination of "Workin' on the railroad" and on-demand breastfeeding would lull my baby to sleep — temporarily. (If Raffi had helped my son sleep through the night, this post would instead be about how I bought every one of his records, flew to Saltspring Island to thank him in person, and built a monument in his honour that I still visit daily.)
"It's as hard to believe that my childhood musical idol is turning 70 this weekend as it is that my own son will be two next month."
As my son grew that year, many of our cherished rituals became in some way tied to a Raffi song. I'd sing "Six little ducks" during our daily walks to the duck pond near our house, and my son would squeal with delight as I flapped my arms during the "quack, quack, quack" of the chorus. When his teeth finally broke through, I'd sing "Brush your teeth" while running his baby toothbrush over his teeny chompers. "Robin in the rain" was the soundtrack to waiting for Dada to come home at the bus stop, my grinning son strapped to my chest and gripping a giant green golf umbrella in his chubby hands.
When I went back to work and my son started daycare, they would sing "The wheels on the bus" during circle time. When my son was able to participate in the actions (turning an imaginary wheel or dropping change in the fare box), that was one of the milestones the teachers used to graduate him from the infant to the toddler room.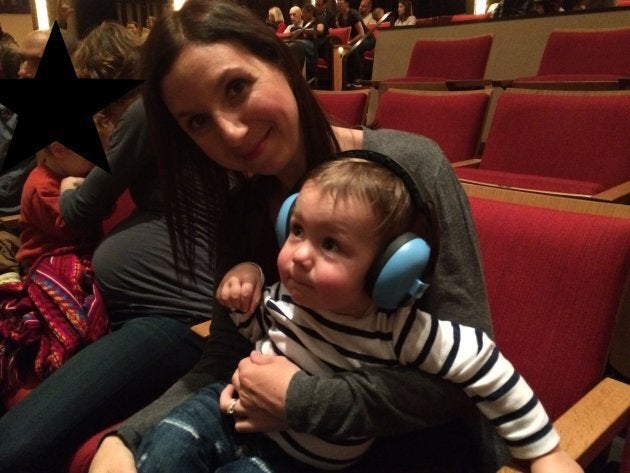 Raffi recently marked the 40th anniversary of the release of his first record with an extensive North American tour. One of his stops was in Ottawa, a few months after my son's first birthday. So of course I bought tickets, ostensibly as a treat for my child, but they were really for me.
It was my son's first concert and my first time seeing Raffi live (I saw "Sharon, Lois & Bram" in concert as a child instead, which is a nostalgia post for another day). My heart fluttered as the lights in the concert hall dimmed and Raffi walked across the stage. The voice singing from the stage that day was as clear and as kind as the voice that sang to me 30 years ago in cars and classrooms, at living room dance parties and birthday parties. And watching my son break into a smile during "Baby Beluga" made me realize my childhood had come full circle.
It's as hard to believe that my childhood musical idol is turning 70 this weekend as it is that my own son will be two next month.
As my son gets older, he needs me less and less. He prefers to walk over being held. When I try to help him with a task, he often pushes me away and says "NO." He's excited to go to daycare each day so he can play with the "babies," and chirps "Byeeee, Mama!" as he leaves in the morning.
But each night, after his bath, my husband and I still pat him dry, zip him into his footed PJs, comb his wet hair, and I cuddle with him under a blanket. We read stories and sing, and I sniff his delicious baby head and muse about how everything grows and grows.