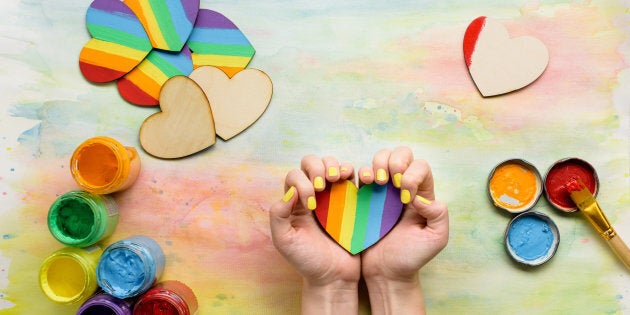 Around the world, LGBTQ people and their allies celebrate Pride month during June.
Talking to your children about the history surrounding Pride month and the many parades taking place in local communities is an excellent way to teach them about the different ways people can identify and love one another.
One way for children and families to celebrate and show their support is by making crafts. Below, we've rounded up 12 fun and creative craft ideas (and a bonus rainbow snack!) to help kids celebrate Pride.
1. Tissue paper rainbow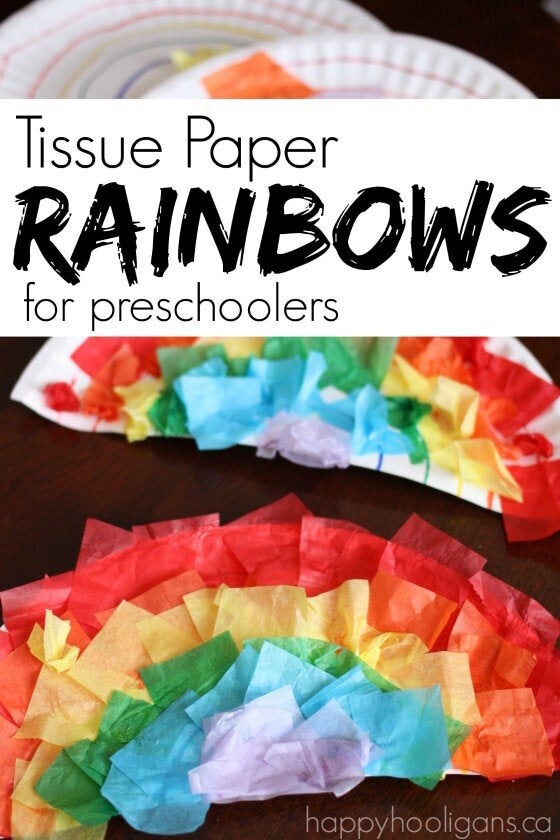 This colourful craft is a classic for a reason -- it's easy to put together, helps flex their fine motor and colour recognition skills, and can be beautifully displayed when finished.
2. Straw blowing rainbow art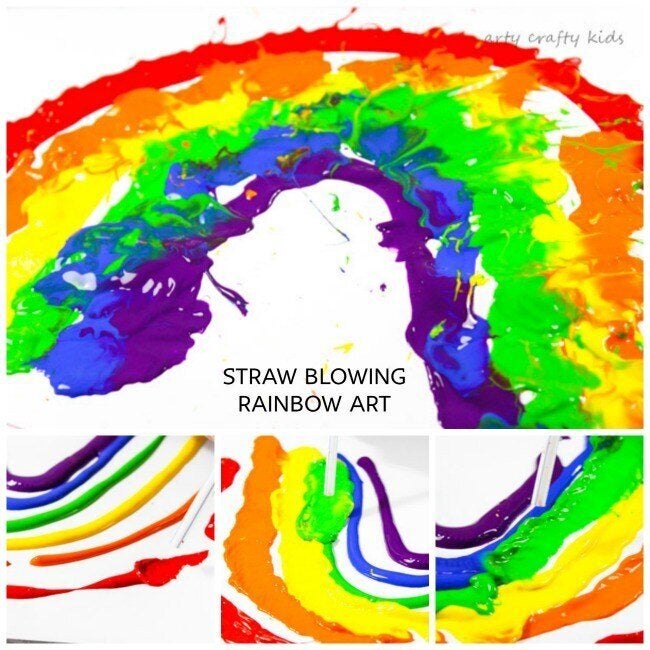 This is one fun way to paint a rainbow! Simply put down some paint on paper in the rainbow shape, with a bit of whitespace between colours. Grab a straw and start blowing the paint to fill in the gaps for a unique result.
3. Rainbow ribbon fairy wands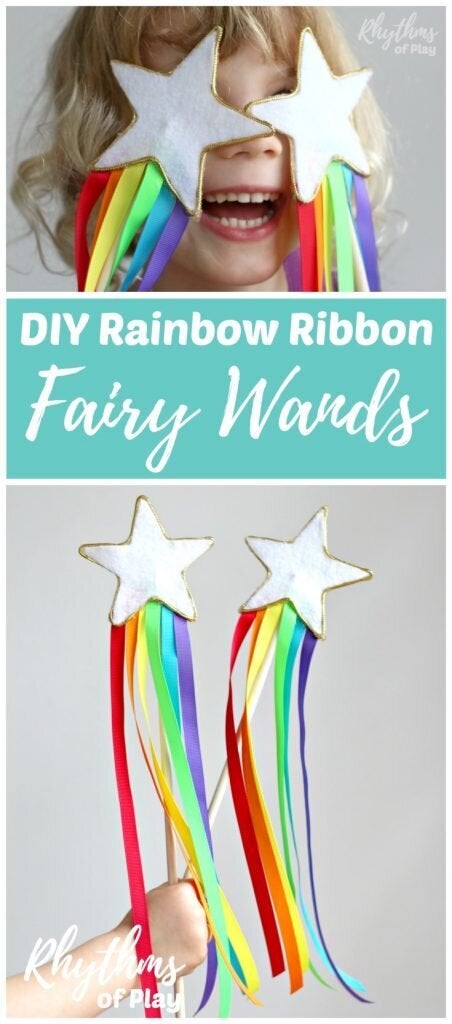 These fun rainbow wands are a sweet way to get little ones in on the Pride fun, and can easily be customized with other colours of ribbon to celebrate other holidays.
4. Rainbow balloon wreath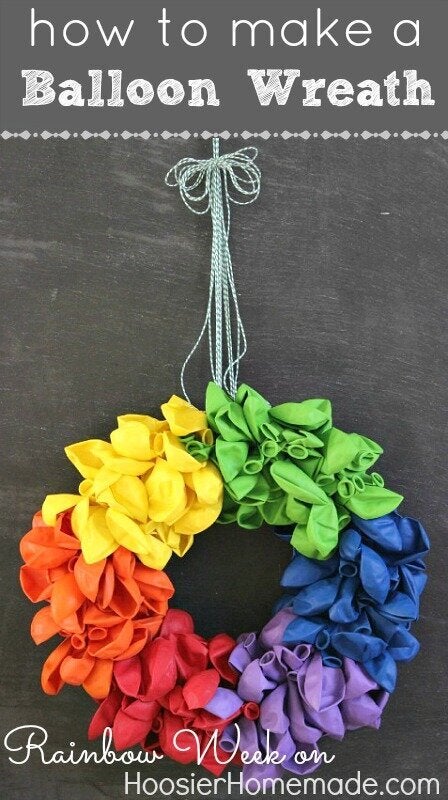 This craft comes together quickly, but provides a big impact when complete. You can likely find everything you need at your local dollar store, and can swap up the colours if you like.
5. Rainbow paper flowers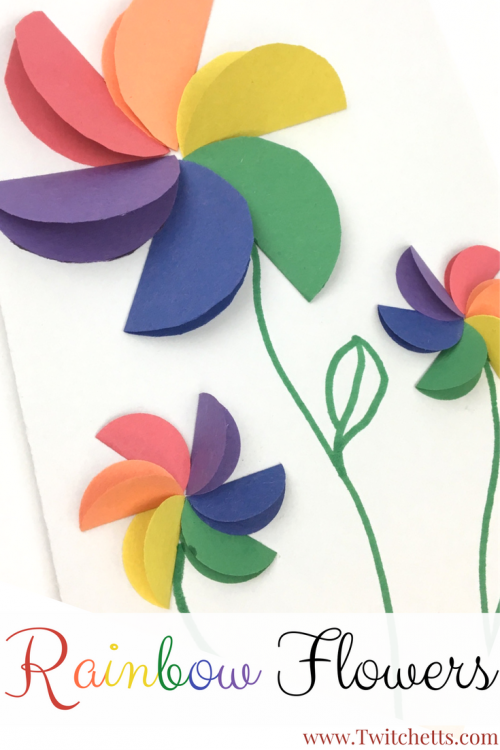 Perfect for kids of all ages, this paper craft lets little ones practice their paper-cutting skills, as well as learn all about the colour wheel and what each one represents when they put it together.
6. Rainbow shaving cream marbled art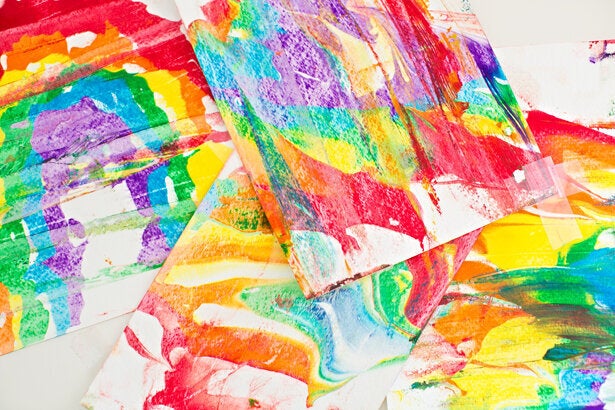 All you need for this fun craft is some shaving cream (the foamy stuff, not the gel kind), kid-friendly paint, watercolour paper, and something to scrape with. Each pressing of paper reveals a slightly different result, and when the fun is done you can get the kids get messy by swirling their hands in the container.
7. Rainy day rainbow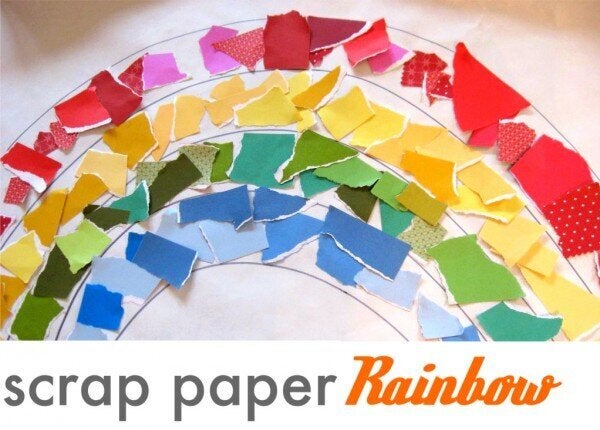 This rainy day rainbow craft makes use of any scrap paper you might have lying around, and is suitable for kids of all ages to participate in.
8. Mini rainbow garland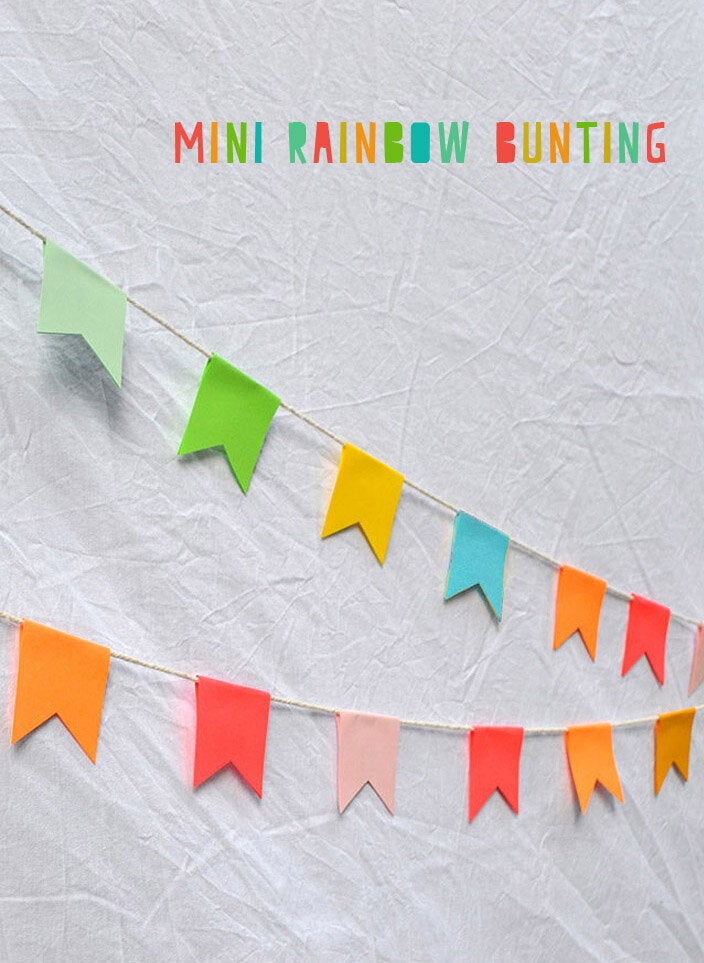 Make this garland with the kiddos to decorate your space for a Pride celebration. All you need is some twine, scissors, coloured paper, and tape.
9. Dancing ribbon rings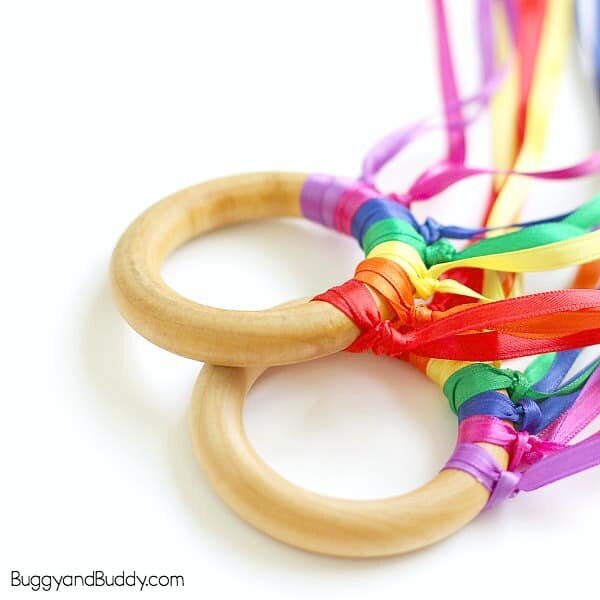 These cute rings are large enough for little hands to hold while dancing, twirling, and playing the day away. Super easy to make with just a few supplies, they can be used both indoors and outdoors to celebrate Pride.
10. Handprint rainbow painting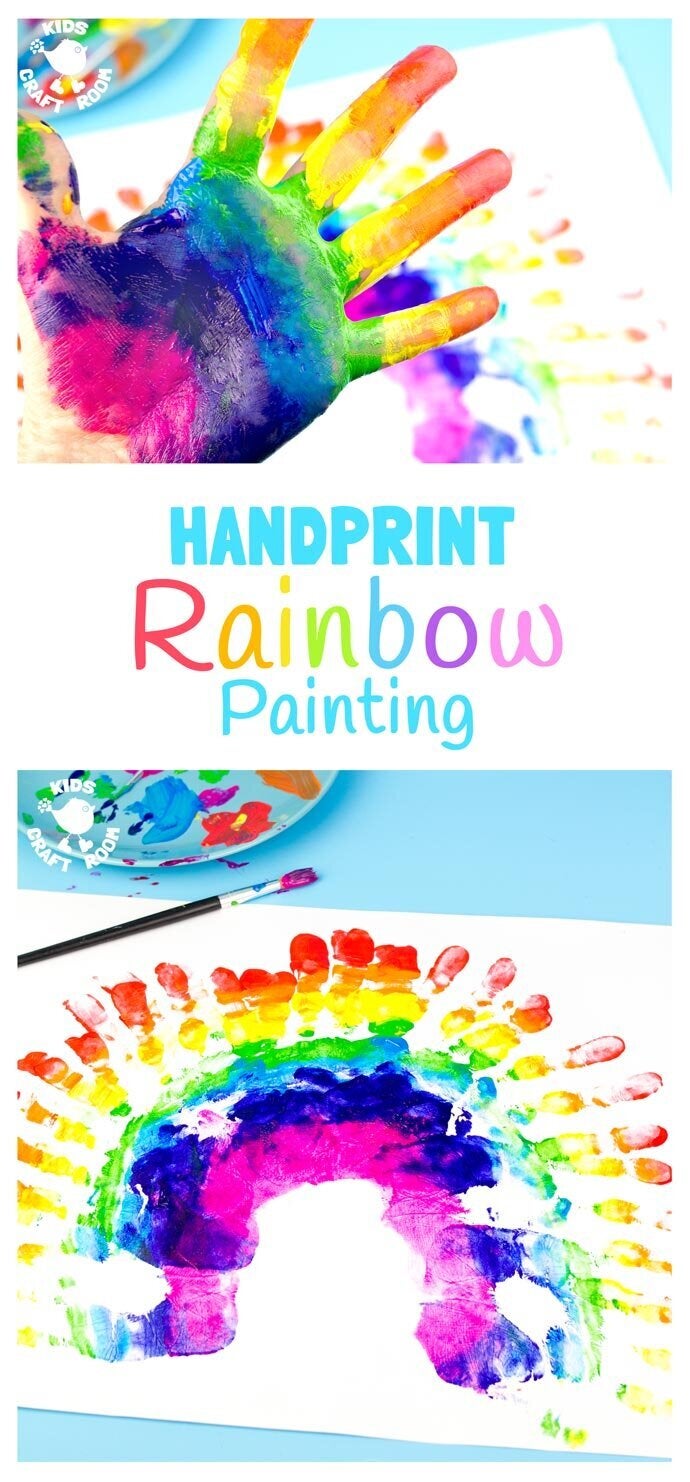 Kids of all ages will enjoy getting hands-on with all the colours of the rainbow for this craft. This one is messy though, so make sure you've covered the table with newspaper and the kids are wearing clothes you don't mind getting paint on.
12. Rainbow friendship bracelet
Remember those friendship bracelets you used to endlessly make at summer camp? Complete one in a rainbow colour pattern to give to friends or wear to show that you are an ally to the LGBTQ community.
13. Rainbow Jell-O cups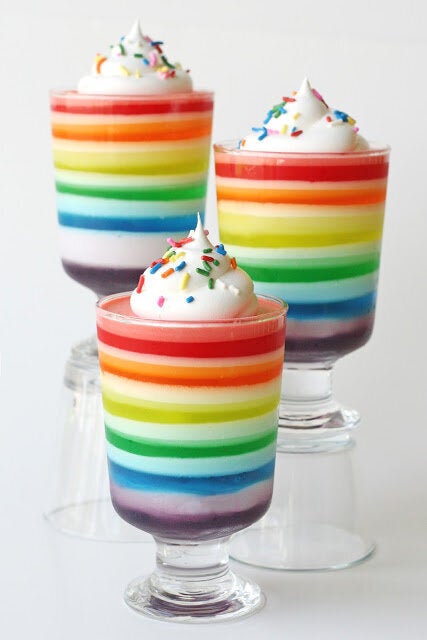 While these colourful cups admittedly take some time to assemble, the end result is absolutely gorgeous and so worth it! Have your kids help with the assembling of the layers to practice their fine motor skills.