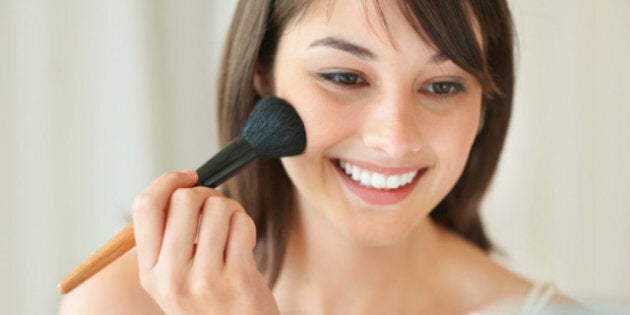 Don't you love the drama of the tween years? Though you may be tempted to throw your hands in the air and give up on your tween daughter, you really do have the ability to bond with her and help her grow up into a physically and emotionally healthy young woman. Here's how.
TALK, TALK, TALK WITH YOUR TWEEN
Everyone is texting and tweeting and no one is communicating. Choose an activity you can do together to give you a chance to talk. My daughter and I cleanse our skin together before bed, and I use those few minutes as a time where she tells me about school, her friends and whatever else is on her mind. If a child feels you are present and not distracted by your cell phone, it will help her feel secure in herself going forward. After all, if your own mother doesn't want to hear about your life, who will?
DON'T BE JUDGEMENTAL OF YOUR TWEEN
Whether your daughter asks about shaving, getting her period, wearing makeup or having sex, you should be thoughtful and understanding even if you are uncomfortable. Do not change the subject, make her feel ashamed for asking, or tell her she is too young for such talk. The other day my nine-year-old asked me what "gay" was. I really was not prepared for this question. But I realized it was an opportunity to not only explain it to her, but to also discuss how hurtful it is to tease someone about their sexual orientation. Your daughter is looking to you for guidance. Listen to her (no matter what the subject is) and assure her you will always be there for her. Discuss the issue at hand, ask her what her friends say about it and give her honest non-judgemental answers.
BE A POSITIVE ROLE MODEL FOR YOUR TWEEN
If you encourage your daughter to read books while you watch TV all day, you are sending her a mixed message. If you want her to expand her mind by reading literature, she has to see you doing the same. Likewise, you can't tell her not to smoke and drink and then come home drunk and smelling like cigarettes. She should do as you say and as you do.
ENCOURAGE HEALTHY SOCIAL DEVELOPMENT WITH YOUR TWEEN'S PEERS
To a tween, having friends is everything. Make your home a place where her friends want to come. Encourage her to invite girls over for sleepovers and plan lots of fun activities for them. You will get to know her friends and it will help her to develop strong friendships. If she feels she has friends, it will improve her self-esteem.
DON'T LEAVE OUT YOUR PARTNER IN RAISING YOUR TWEEN
Girls need both parents to help them develop healthy relationships going forward. Having special one-on-one time with each parent -- preferably without the other siblings present -- will make her feel special and give her the forum to talk about things she may not want to discuss with the other parent. This will make her feel more secure and foster better self-esteem as she moves into womanhood.
I really believe parents have to start these techniques before kids become teenagers because by then, it might be too late. Your children will make mistakes the way you did. However, they need to feel you will help them through it. This will give them the security and self confidence they need to make better choices going forward.
Popular in the Community