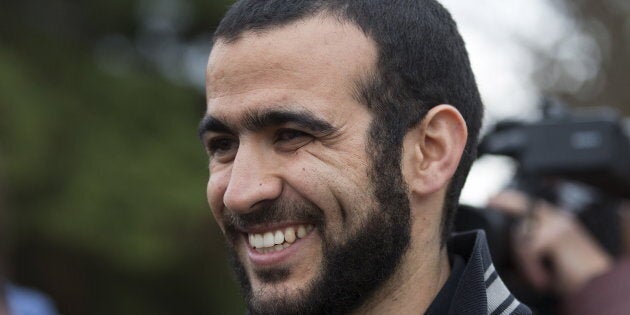 Federal Liberals and Conservatives are pointing fingers at each other in the wake of a settlement awarded to former Guantanamo Bay inmate Omar Khadr.
At a press conference in Ottawa Friday, Public Safety Minister Ralph Goodale and Justice Minister Jody Wilson-Raybould confirmed the government reached a deal with Khadr, but said the compensation amount will remain confidential.
Goodale and Foreign Affairs Minister Chrystia Freeland also released a formal statement of apology to Khadr for "any role Canadian officials may have played in relation to his ordeal abroad."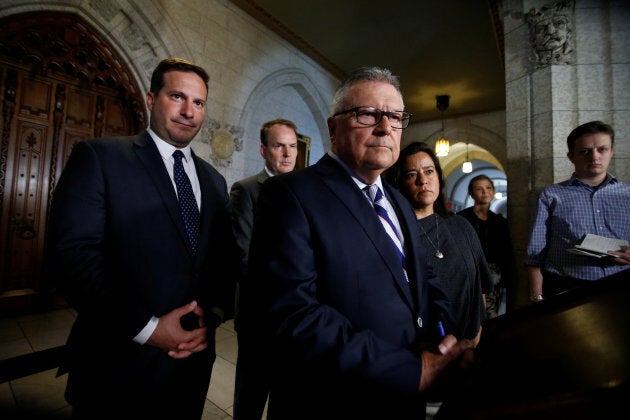 Earlier reports that Khadr was poised to receive $10.5 million from Canadian taxpayers sparked controversy, with Tories publicly lambasting Prime Minister Justin Trudeau for refusing to fight Khadr's $20-million lawsuit against the government, initially filed in 2004.
On Friday, Goodale told reporters that decisions from the Supreme Court in 2008 and 2010 made clear that Canada did not live up to its international obligations when it came to Khadr, that the government contributed to the violation of his human rights, and offended "the most basic standards" on the treatment of youth suspects.
The Toronto-born Khadr pleaded guilty to five war crimes before a widely maligned military commission, including throwing a grenade that killed U.S. special forces soldier Chris Speer. He later recanted and has said he was tortured at Guantanamo Bay. Khadr was captured in Afghanistan in 2002 at the age of 15.
Canada's top court later found that Canadian intelligence officials obtained information from Khadr in 2003 under "oppressive circumstances," including significant sleep deprivation, and that they illegally shared evidence with the United States.
Goodale said the settlement is not about what happened on the battlefield in Afghanistan but rather "the acts or the omissions of the Canadian government after Mr. Khadr was captured and detained."
Though Goodale served in the Liberal government under which Khadr's rights were first violated, he was quick to note how former prime minister Stephen Harper did not advocate for Khadr's return to Canada.
"The Harper government refused to repatriate Mr. Khadr or otherwise resolve the matter. They could have, but they didn't," Goodale said. "And the Conservatives under Mr. Scheer continue in that exact same vein, as we have seen this week."
Goodale charged that various court proceedings related to Khadr have "already cost taxpayers close to $5 million" in legal fees and those numbers would only climb if the federal government continued to fight the lawsuit.
In a case with virtually no chance of success, reaching a settlement was the only sensible course. Ralph Goodale
"In a case with virtually no chance of success, reaching a settlement was the only sensible course," he said.
When a reporter highlighted that Liberals were in power when Khadr's legal saga began, Goodale again pointed to the top court rulings that came down during the Harper era.
"The remedies should have started as soon as the courts sent the unequivocal signal about what was so fundamentally wrong here," Goodale said. "Unfortunately, the remedy did not start then and the costs continued to accumulate. Today, we are bringing that process to an end."
Wilson-Raybould said she hoped the settlement showed that "rights are not subject to the whims of the government of the day."
Liberal MP Steven MacKinnon said in French: "Mr. Harper's government very badly managed this case at every stage."
Andrew Scheer fires back
As the presser came to an end, Goodale was asked if the Khadr payment would be an albatross around the neck of the Trudeau government.
"This problem would have been much easier to resolve and much more economical to resolve if the previous government had acted in a timely way when they had two judgements of the Supreme Court of Canada telling them that this kind of action was necessary," he said.
Conservative Leader Andrew Scheer shot back at a press conference held in Calgary that Trudeau was trying to blame Tories for a choice he made.
"This whole ordeal started under a Liberal government," Scheer said. "When the courts ruled as they did, the previous Conservative government repatriated Mr. Khadr. That is the remedy that should have compensated for the actions of Canadian officials."
'It's not just wrong, it's disgusting'
Scheer called the payment "a slap in the face" of men and women in uniform.
"It's not just wrong, it's disgusting," Scheer said, calling on Khadr to give every cent to Speer's widow and for the Liberals to reveal the amount.
Scheer also dismissed the Liberal argument that it would not have been worthwhile to battle Khadr's lawsuit.
"I believe that there is value in fighting for the principle that we don't pay convicted terrorists compensation," Scheer said. "And the fact that they aren't coming clean with the amount, they're asking us to trust them that it's a good deal. Well, I certainly don't trust them."
"The government today attempted to lay blame elsewhere for their decision to conclude a secret deal with Omar Khadr. The decision to enter into this deal is theirs, and theirs alone, and it is simply wrong,'' Harper said in the statement posted on his Facebook page.
"Canadians deserve better than this," he added.
The previous Tory government was unapologetic about wanting to keep Khadr behind bars and pursued an appeal of an Alberta court's decision to grant him bail in 2015.
His longtime lawyer, Dennis Edney, released a statement Friday congratulating Trudeau for doing the right thing, despite "the hateful comments" of members of the former Harper government.
"These individuals choose not to face the truth, preferring to trade in bigotry and divisiveness," he said.
"This is a time for healing and it's not about forgetting. I'm sorry if this is causing people pain. I'm trying to turn a page. Not to forget that page, but just trying to turn a page and move along."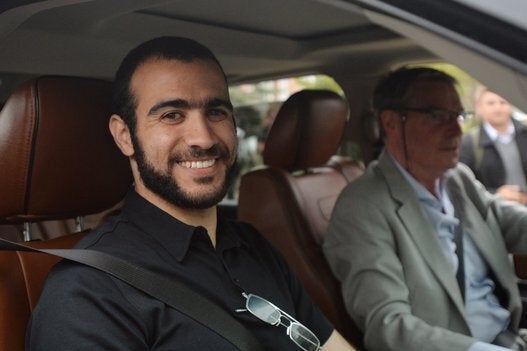 In Photos: Omar Khadr Freed
With files from The Canadian Press