SAGUENAY, Que. — Canadians should be aware that the country could face a future terrorist attack, says Public Safety Minister Ralph Goodale.
A terrorist attack "could happen," Goodale told The Huffington Post Canada Thursday in Saguenay, Que., where the Liberal caucus is meeting. "It's not in the category of likely, but neither is it unlikely. So, it is medium."
The threat assessment is the same as it was in the fall of 2014, he noted.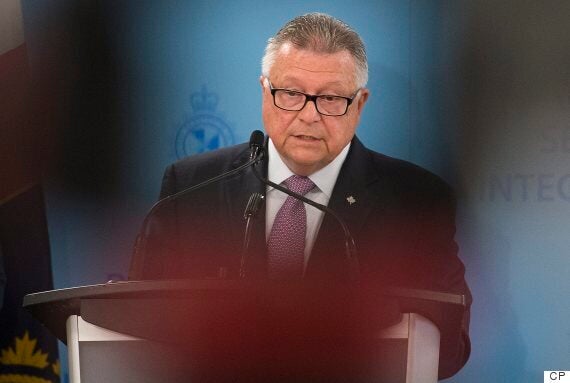 The main threat to Canada remains violent extremism from lone wolves who are inspired by groups such as Daesh and al-Qaida to carry out attacks, the minister added.
In October 2014, Canada also faced attacks by lone wolves in Saint-Jean-sur-Richelieu, Que., and in Ottawa on Parliament Hill.
Thursday's report also noted that women now account for about one-fifth of extremists from Canada who head overseas.
"It's not in the category of likely, but neither is it unlikely. So, it is medium."
In some cases, women have taken their children to conflict zones, the government's latest public report on terrorism said.
While the participation of women in terrorist organizations is not new, there has been an increase in the number of women who have travelled or tried to travel abroad to join the Islamic State of Iraq and the Levant.
The report said it is often unclear what roles are performed by women who join extremist groups.
The most common assumption is that they travel abroad to marry terrorists, it noted, but some women may occupy secondary roles within extremist groups, and in other cases appear to be training and taking part in combat.
Groups such as Boko Haram in North Africa are using female suicide bombers to cause mass casualties, the report added. "Some of these women and girls were likely kidnapped and forced into the attacks, while others may be willing relatives of male fighters who have been killed.''
Extremist travellers with links to Canada
As of the end of 2015, the federal government was aware of approximately 180 people abroad with a link to Canada who were suspected of engaging in terrorism-related activities, the report said. More than half were believed to be in Turkey, Iraq or Syria.
The government was also aware of a further 60 extremist travellers who had returned to Canada.
The report said the phenomenon of extremist travellers — including those abroad, those who return and those prevented from travelling — poses a range of security concerns for Canada.
Returning travellers may have "skills, experience and relationships developed abroad that could be used to recruit or inspire individuals in Canada,'' it said. They may also engage in terrorist financing, help others to travel or even plan attacks in Canada.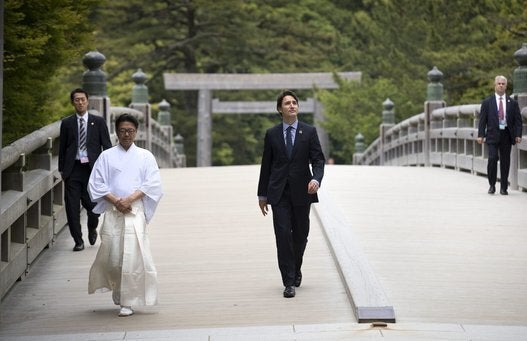 Trudeaus In Japan, G7 Summit