Hipsters and tigers and rappers. Oh my!
Toronto-based rapper Tasha The Amazon took an enormous Bengal tiger for a walk in Kensington Market early Thursday morning as part of a music video shoot for the song "Thru the Fire." Predictably, people noticed.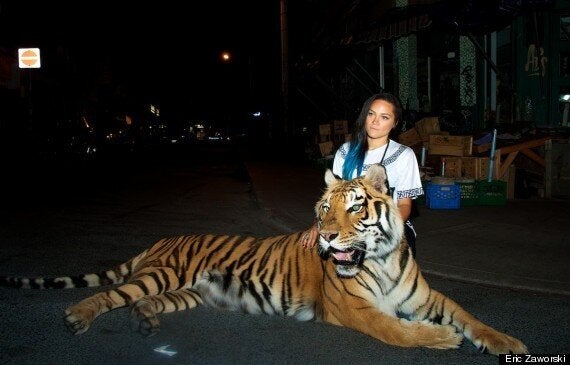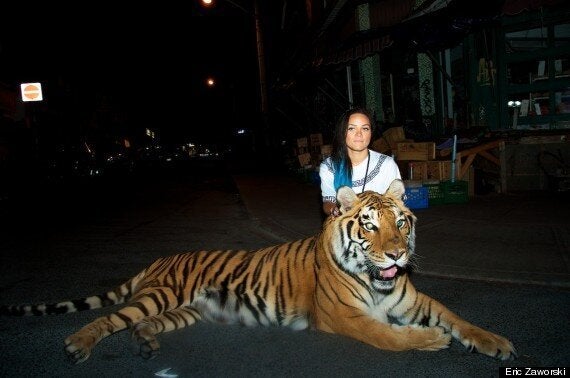 While the animal from Bowmanville Zoo, which also provided the tiger for "Life of Pi" was trained and accompanied by a handler, not everyone was happy to see the massive cat out for a stroll.
Some questioned the ethics of using a wild animal for entertainment purposes, especially in an area of the city that contains more than its fair share of hippies and environmentalists.
Most people in the neighbourhood just seemed surprised to see a tiger walking around an urban area.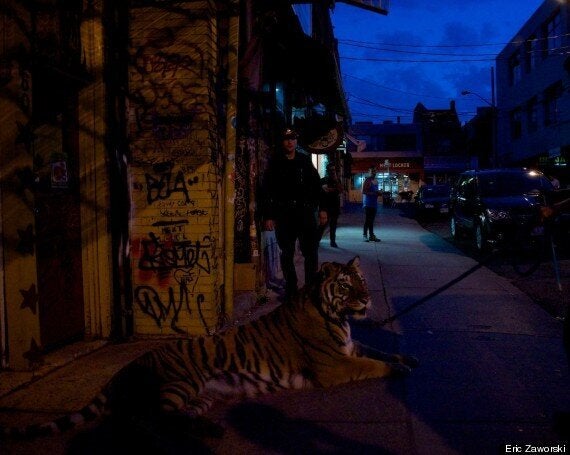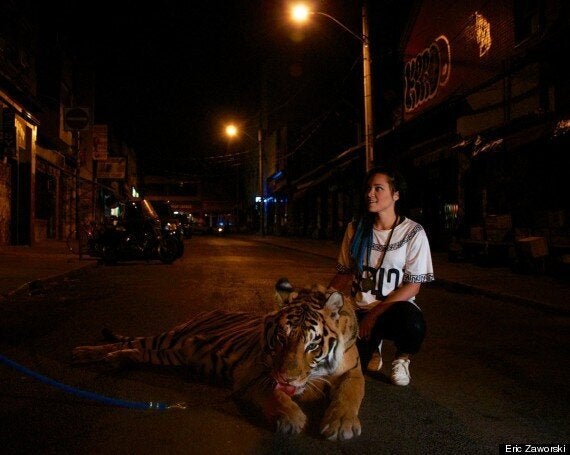 Tasha's manager Erikson Herman told Huffpost Canada that the shoot was authorized by the Toronto Film and Television Office as well as the Kensington Market BIA and business owners/residents along that stretch of Kensington Avenue.
"The area was closed off to the general public with paid duty police officers on hand to divert any potential pedestrian or vehicle traffic at carefully selected blockade points," he added. "Given the time of night, there are very few people in the area at this time which helped to provide a less stressful and safer environment for all crew including Robbie (the tiger)."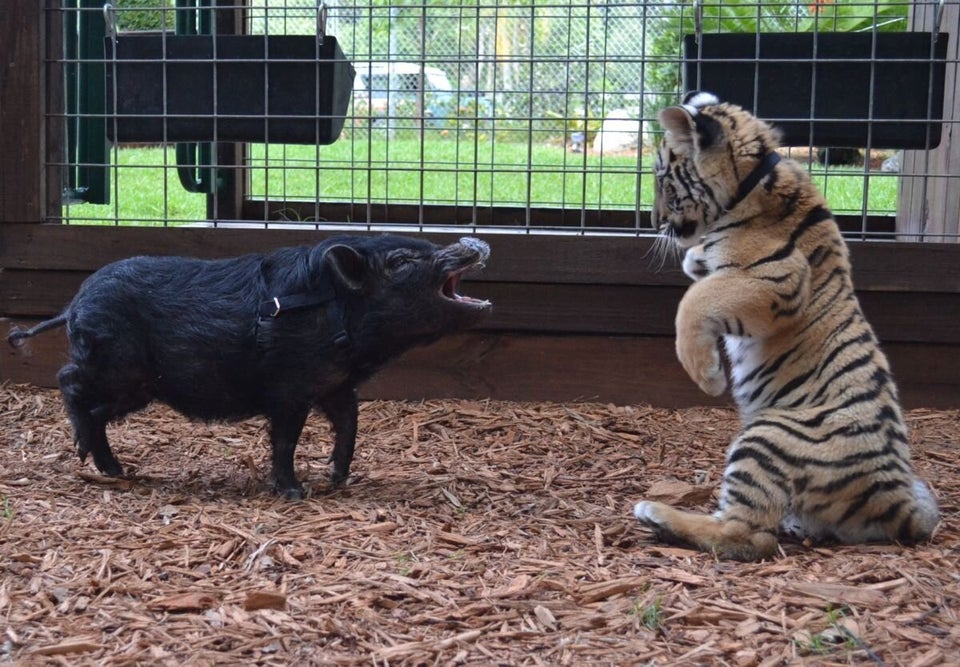 Unlikely Animal Friends: Tiger Cubs, A Fawn, And Potbellied Pig
Popular in the Community