For Newfoundland photographer Gerard Gale, a moose sighting is no big deal. An everyday occurrence, really.
But when he recently came across a majestic piebald moose, he was floored.
"The only thing that was running through my mind was 'Is this really happening?'" he told HuffPost Canada of his encounter.
Gale was out and about in Black Duck Siding, in western Newfoundland, last Monday when he spotted the unusual-looking creature.
Lucky for him, he had his camera and was able to capture some stunning video, which he later posted on his photography business's Facebook page.
Gale said he got pretty close to the moose — he was about three feet away at one point — but said the bull was "enough to stop anyone in their tracks."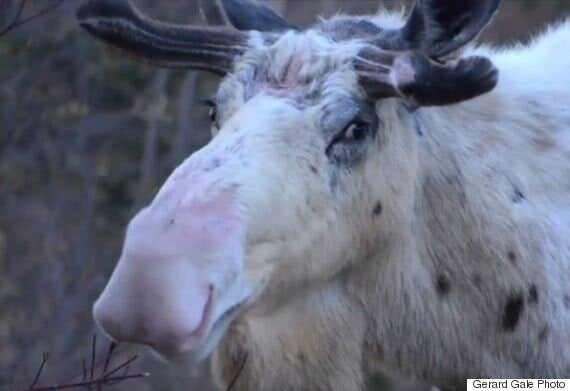 A moose similar in colour was spotted close to where Gale had his encounter a couple years ago, reports CBC Newfoundland, but was mistaken for an albino moose at the time.
The difference, wildlife officials told CBC, is that a piebald moose will often have flecks or spots of colour, where an albino animal is pure white.
However, both albino and piebald moose are protected animals in certain areas of Newfoundland and Labrador — special legislation prohibits hunters from taking a moose that is predominantly white in colour.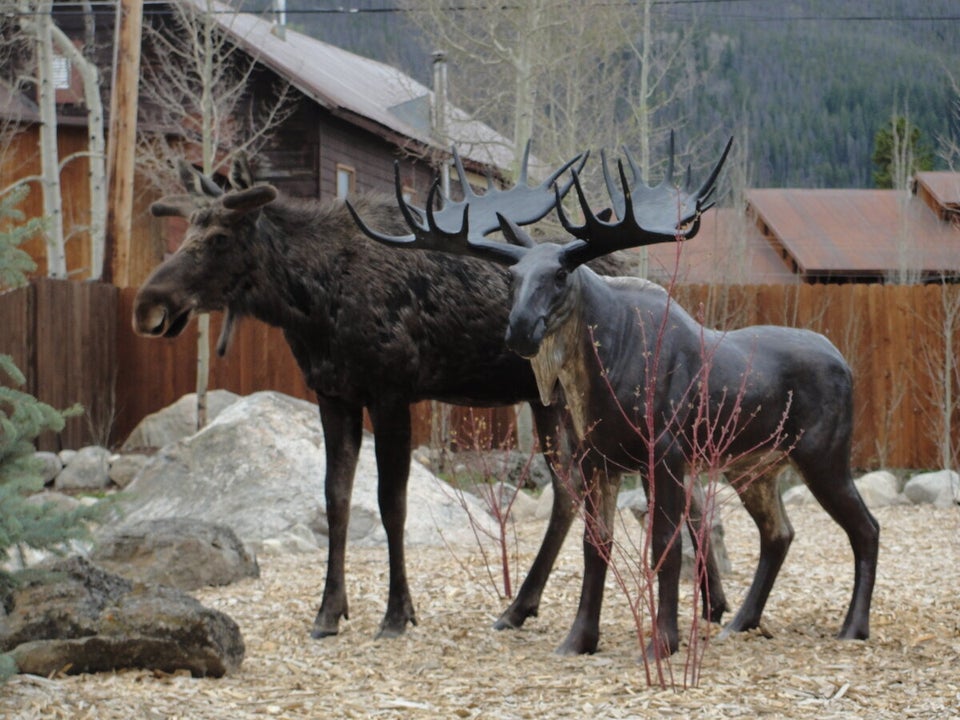 Moose 'Loves' Moose Statue