OTTAWA — One of the federal NDP's former rising stars has decided she wants to run for the provincial Liberals in Ontario.
Rathika Sitsabaiesan, the former NDP MP for the Toronto-area riding of Scarborough–Rouge River submitted her nomination papers to the Ontario Liberal Party this week, The Huffington Post has learned. She is seeking a seat in an upcoming byelection in Scarborough–Rouge River, vacant since longtime MPP Bas Balkissoon's surprising resignation last month. The riding has been Liberal since its creation in 1999.
UPDATE: Sitsabaiesan confirmed the news in a Facebook post Saturday, saying she was inspired to run for the Ontario Liberals because of their pledge of free post-secondary education for low-income students. She also explained the move in a television interview Monday.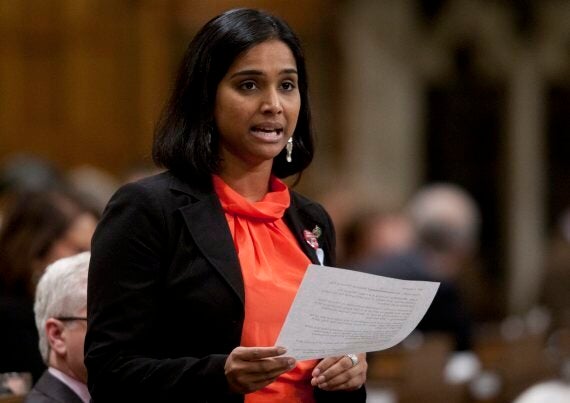 Rathika Sitsabaiesan rises during Question Period in the House of Commons, Nov. 24, 2011. (Photo: Adrian Wyld/CP)
Sitsabaiesan was defeated in the Oct. 19 federal election when the NDP was completely wiped out in Toronto. She came in third with 22 per cent support, 10,000 votes behind her Liberal rival, Shaun Chen, who won 48 per cent of the vote. The Conservative, Ravinder Malhi, came in second with 27 per cent.
"I am now back home in Scarborough and ready to figure out and work toward the next step," she wrote. No matter what, I will always love and work for the betterment of our communities, province, country and global society."
Her page makes no mention of running for Kathleen Wynne's Liberals; it features mostly election-style posts urging people to vote for the federal NDP.
Former MP made headlines after Sri Lanka trip
For most of her parliamentary career, Sitsabaiesan escaped national headlines but two years ago, following a personal trip to Sri Lanka, the NDP MP reported that she had been followed, and that men had shown up with at an orphanage she was visiting with a warrant for her arrest.
Sitsabaiesan could not be reached for comment.
She is one of a handful of NDP MPs who have left the federal party. Former NDP MP Glenn Thibeault left the party in 2015 to run, and win, a byelection for Wynne's Liberals in Sudbury. Newfoundland NDP MP Ryan Cleary, defeated on Oct. 19, jumped to the Newfoundland and Labrador Progressive Conservatives for the province's Nov. 30 general election but was defeated by a Liberal.
The Ontario byelection is expected to be called within six months.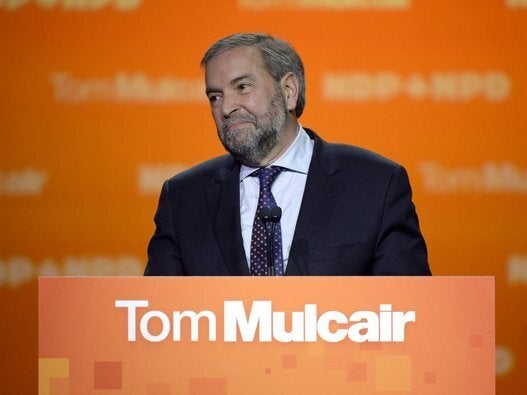 Key NDP MPs Defeated In 2015 Election