Racism is a reality for many Canadians of colour, and its effects can be damaging physically and psychologically. We asked Canadians to share their experiences of racism, self-care, self-love, and "paying it forward" for real change.
Raven Davis is an indigenous, two-spirit multidisciplinary artist and activist from the Anishnawbe (Ojibwa) Nation in Manitoba. Born and raised in Toronto and currently living in Halifax, Davis' work spans painting, performance, traditional song/dance, design, poetry and short film. Davis blends narratives of colonization, race and gender justice, two-spirit identity and the Anishinaabemowin language into traditional and contemporary art forms.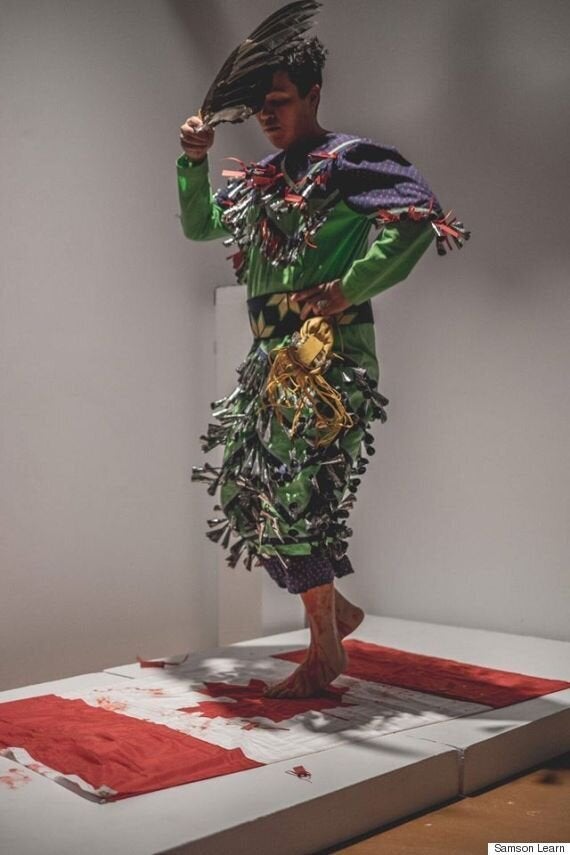 What effect does repeat experiences of racism have on your well-being?
Mentally, it takes a lot out of me, it's quite draining. It also makes me question and sometimes even doubt myself, if I'm making this discrimination up or if it's an actual true thing. So sometimes when other friends of mine are going through the same thing, it's nice that we validate each other. Emotionally it makes me so sad, it makes me withdrawn. It makes me not want to participate in things because the experiences are quite regular. It [racist experiences] makes me pray more. I pray more for myself and for them, and I pray for strength, so it actually increases my spiritual faith.
I use art as a way to self-care and to respond and to heal. I use art all the time. I also use prayer for the same thing, to just keep myself in check and to keep a daily balance, even though there's always going to be discrimination and racism.
What is the relationship between self-care and working toward change?
I guess personally it would be the more that I do my [own] self reflection on discrimination and racism I also keep myself in check and make sure that I am being aware of my own privilege and realizing that there is people that have it a lot worse than me. Keeping that in check and reminding myself that this is a really difficult situation [for all of us].
This interview has been condensed from its original format.