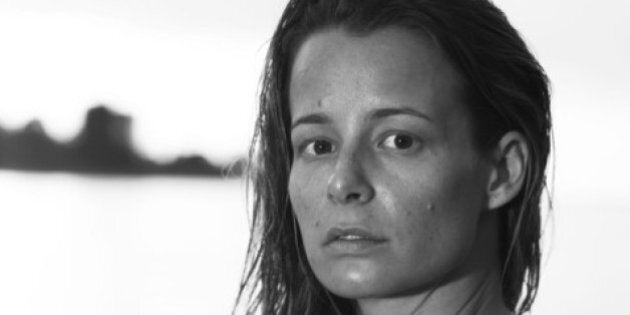 It's easy — some would say too easy — for women to think they don't look good enough. One glance at a fashion spread or makeup ad can have many wanting to crawl into a cave and hide.
Enter Raw Beauty Talks, a website that wants women to feel beautiful — without airbrushing.
Founded by Vancouver's Erin Treloar, Raw Beauty Talks features photographs and interviews with women sans makeup and retouching, thus presenting them in their rawest form.
For 28-year-old co-owner of a Pilates studio, who struggled with an eating disorder in high school, it's a place for women to feel safe, no matter how they look.
"I really wanted to create media that left women feeling inspired and connected and whole after looking at them," she told The Huffington Post B.C. "So I came up with the concept of photographing women without makeup, Photoshop, or filters, and having conversations with them about their relationship with beauty, confidence, and self love."
It's an idea Treloar has had for two years, but the wheels weren't put into motion until October. She gathered women in Vancouver, as well as Los Angeles and Lake Tahoe, and launched the site on Jan. 13.
The portraits include Vancouver's Ashley Diana Morris, who is a Guess model, keyboardist Jaycelyn Brown of Said The Whale, and "Being Erica" actress Erin Karpluk.
On its first day, the Raw Beauty Talks had over 10,000 views. Treloar says she's overwhelmed and inspired by the feedback thus far—from women who want to share the site, and even from women who want to participate. Anyone who takes a photo of themselves on Instagram and uses the hashtag #RawBeautyTalks will be uploaded to a feed on the website.
And while Raw Beauty Talks features women without makeup, Treloar is quick to clarify that she is not against the use of beauty products.
"It's almost symbolic of us stripping down and getting raw so that we can talk to one another," she said. "It's not an anti-make-up movement."
Treloar has big plans for Raw Beauty Talks, including trips to events such as Coachella and New York Fashion Week where she knows she will able to talk to women from all over the world. She also hopes to eventually run an educational program that teaches both girls and boys aged nine to 14 about interpreting media and finding their own self confidence.
Of course, confidence takes a long time to grow. Even for the women who pose for Raw Beauty Talks, it's a process.
"Generally people start making excuses or they justify why they look the way they look," Treloar says of the women when they arrive at their photo shoot. "And they look beautiful, and they don't really look different than they do with makeup. But people say, 'I didn't sleep last night,' or, 'I really need to get a haircut.'
It comes so naturally that it's almost scary that this is what we're used to doing and this is the way we're used to talking to one another. And that alone tells me that we need to shift some things in a major way."
See more Raw Beauty Talks photos below: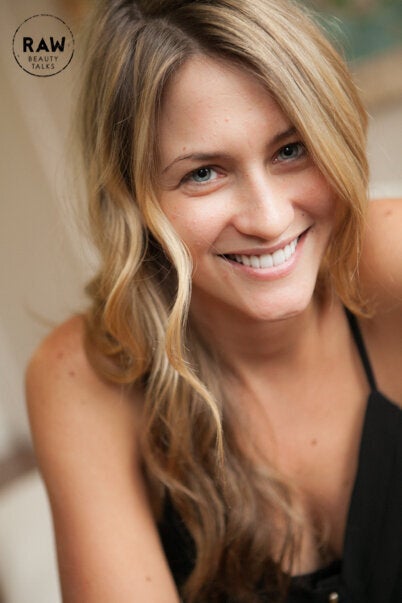 Raw Beauty Talks
Like this article? Follow our Facebook page

Or follow us on Twitter