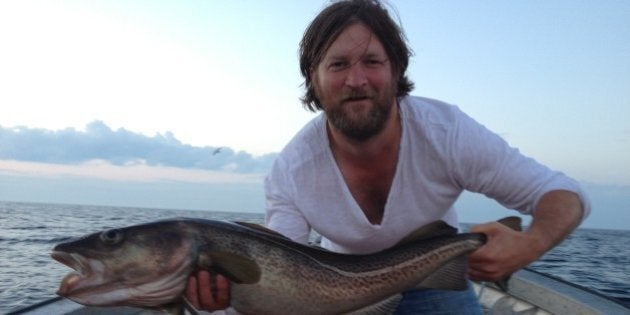 If you don''t recognize Jeremy Charles as one of Canada's hottest chefs, it would be easy to mistake the 36-year-old Newfoundlander for a fisherman, hunter or fur-trapping type -- albeit a stylish one, dressed in plaid and sporting honey-brown long and a big bushy beard. Not to be confused with the hipster foodies in Toronto and Montreal, Charles' look is anything but ironic.
Born and raised in St. John's by his mailman father and fashion retailer mom, there's an unmistakable hint of Irish that colours his speech when speaking about his passions in life: his two-year-old son for whom he just built a backyard ice-skating rink for Christmas, fly-fishing, and cooking up wild and local ingredients for his menu at Raymonds.
After a decade outside Newfoundland and Labrador at culinary school and in kitchens in Montreal and Chicago, Charles returned to his hometown in 2006 to critical acclaim. He's been lauded for two back-to-back restaurant openings, Atlantica and Raymonds (the latter with his sommelier partner, Jeremy Bonia), both recognized as best new restaurants in Canada by EnRoute magazine.
We spoke to Charles about the diversity of Canadian ingredients on his menu, the best fish and chips in St. John's and the lack of appreciation for cod tongues.
Describe your approach to cuisine at Raymonds.
It's definitely Newfoundland driven. We're hunting, we're fishing, and we're sourcing everything as much as we can from Newfoundland and Labrador, and if it's not Newfoundland, it's Canadian product. Right now we're serving moose chops and confit rabbit and it's all wild, local, organic beautiful stuff. We also have partridge and seal flippers -- it's controversial, but we have all of that on the menu.
What does Canadian food mean to you?
To me, the first thing that comes to mind is diversity and sense of place and terroir. Canada is a large country and I think it's really regionally driven. We've got B.C. spot prawns and we've got Newfoundland cod, from one end of the country to the other, and I think you look at Quebec and Ontario, everywhere you go has a sense of place. We're so lucky that we have such a diverse country that's unique in that aspect.
What is one of the first things you crave to eat when you return home from abroad?
Fish 'n chips, with gravy on the side ... we go to the Duke here, off Water Street, and the Duke's got the best fish 'n chips, so a nice pint of Guiness and fish 'chips is always a treat.
What's your favourite food to make for yourself at home after a boozy night out?
Shepherd's pie. Something you can keep in the fridge for a few days, that's always a treat to make, with potatoes, peas and ground meat or lamb. I was thinking if I was hungover and what was I making the next day. I don't do much cooking after I'm drinking.
What's your favourite poison?
I love Pimm's and soda. I love a Negroni as well and I love red wine too.
If you could prepare only one last meal, what would it be?
Fish and brewis. It's basically a traditional dish that's made from hard bread that's been soaked in water and fatback pork and onions and potatoes and salt fish. It's something that the fishermen would have when they went out to sea and it's a real staple in our culture. My cabin in Old Perlican is where I would cook my grandmother's, and that would probably be my last meal.
What would be in your emergency "survival pantry"?
Salt fish, because it's something we always have on hand. That and sherry vinegar.
What is the wildest thing you've done in a kitchen, culinary or otherwise?
I can tell you I've torn the phone off the wall twice in the restaurant, but I don't want to portray an image that I'm a crazy person because I'm not. Our kitchen is downstairs and our servery is upstairs, so we have a dumb waiter, so I've had a few frustrating moments where I've removed the phone from the wall just out of frustration. But I mean, I'm not that type of person. I'm not an angry, crazy chef. I'm on my third phone now.
What would you be doing if you couldn't be a chef?
I'd be a fly fishing guide because I love fly fishing more than anything in the world. Well, not more than my family, but if I'm not cooking, I'm fishing. I always joke with my father -- my dad works for Canada Post, he's a mailman -- and I joke that I would have been a mailman ... I just love the hours, they're up early, they're finished at 2. I love being outside, I love talking to people and he's the longest standing mail carrier in Newfoundland right now, which is pretty cool. Almost 40 years.
He's a great, great guy and we've spent lots of wonderful times fishing and he's such a relaxed, charming person. He's taught me a lot. One thing is just be yourself and he's always happy and always in a good mood and that's always, to me, inspiring. It's something that I hope to pass on to my [children].
What is your favourite cheap food thrill?
It would be a turkey pie, there's a place here called Fabulous Foods and they've been here a long, long time. They make these turkey pies and turkey flips that are just delicious and lovely.
What is the most memorable food city in the world?
Chicago and Copenhagen. I've been fortunate to go to Copenhagen two years in a row now and eat throughout the city at, obviously, Noma and the list goes on and on. And Chicago I thought was just a fantastic food city as well when I lived there. They're doing some new wonderful things.
Which Canadian restaurants have you been to and would recommend?
What's the most unusual and delicious food you would suggest people try?
Cod tongues. I used to cut out cod tongues as a kid as a way to make some money to buy my fishing rods. I'd be spending time with my grandmother and the boats would be coming in and we'd cut out cod tongues. Cod tongues are the most delicious if they're fresh. They're beautiful. It's a real treat. You usually just pan fry them in some fatback pork, salted rendered pork fat with a little dusting of flour.
"Grilled" is a regular chef interview that runs every other week. Who would you like to hear from next? Let us know at canadaliving@huffingtonpost.com.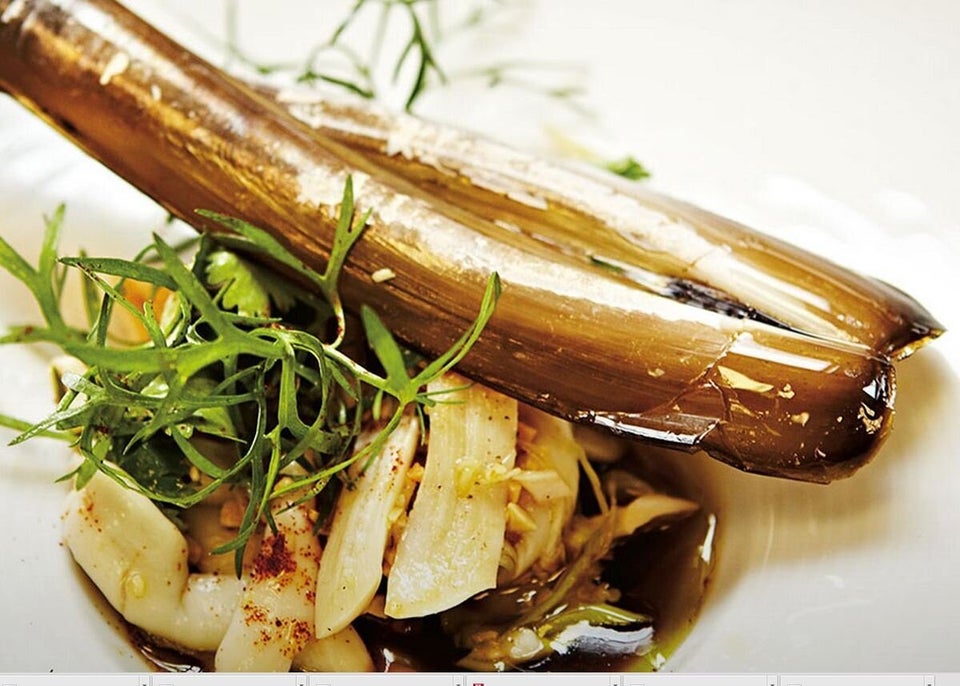 Best Restaurants in Canada