An Ottawa artist is trying to bring attention to what he sees as the unethical practices of banks, and one bank's "ho hum" painting competition.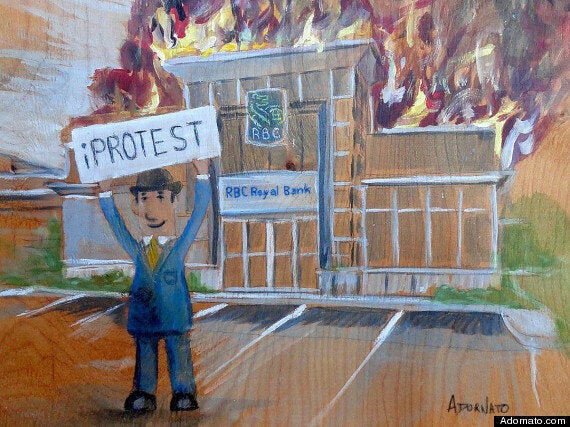 Arbie, a loyal and hardworking employee and mascot of The Royal Bank of Canada, sets fire to his branch in protest, after learning that his job is being outsourced through iGate, a multinational outsourcing firm from India. To add insult to injury, Arbie was asked by RBC to train his replacement before his job is terminated. RBC said the work is being outsourced for cost savings and efficiency, all the while, making billions of dollars in record profits.
That's in reference to last year's controversy over RBC laying off workers, and asking them to train foreign replacements before they go. Some of those workers came to Canada on a temporary foreign worker permit. RBC has since said it has discontinued the practice.
"It is wonderful to see that RBC has thrown some of their spare change into the hats of a few emerging Canadian painters over the past few years," Adornato writes on his website. "Bravo RBC for helping these kids with a fraction of their crippling student debt, all the while, manipulating artistic trends in contemporary Canadian art…"
Besides his complaint about RBC's labour practices, Adornato also objects to how RBC's painting contest picks it winners — invariably favouring abstract works over realism.
He accuses the RBC contest of "celebrating and rewarding the ho-hum abstract, and ignoring other thought-provoking, subversive, or controversial art."
"There's no denying that the RBC competition doesn't represent the breadth of contemporary painting in this country."
All the same, Adornato muses about what he would do with the $25,000 in first-place prize money.
"After being taxed on almost half of that, I will be able to put the rest towards my student loans, and RBC's outrageous banking, brokerage, mutual funds, and credit card fees," he writes.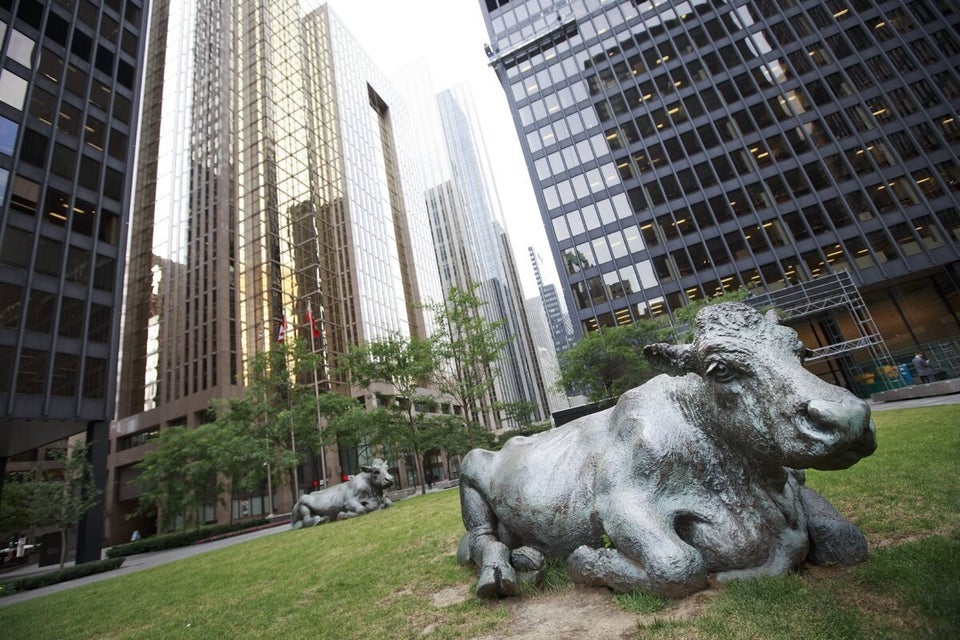 What Canadian Bank Profits Will Buy You
Popular in the Community