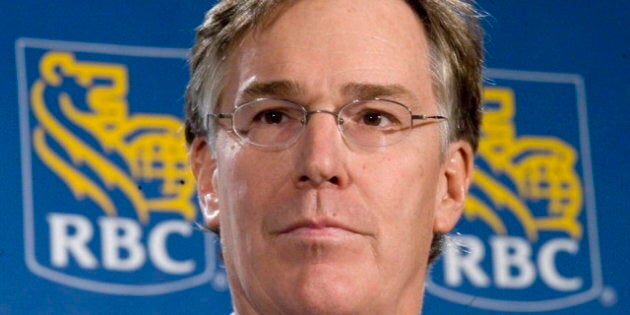 Twitter has also exploded, with numerous people urging a boycott of the bank, and others arguing the bank has little reason for the cost-cutting move: It saw a record $7.5-billion profit for the fiscal year that ended last October.
Story continues below slideshow
But that seems to be an argument built on a technicality, as it is iGate, the outsourcing company, that employs the workers who will be replaced. The iGate employees are being brought to Canada temporarily to train for the job.
"Absolutely not," he said when asked if RBC was hiring temporary foreign workers. "Firstly, RBC has not and does not hire any temporary foreign workers."
Nixon went on to explain that iGate has "maybe one person who is actually here under a temporary foreign work visa. ... The rest are just people here for the transition process."
But Nixon did not deny that some 45 RBC employees were losing their jobs as a result of the iGate contract -- something an earlier RBC press release accepted as fact -- or that the iGate employees are in Canada to prepare to take over functions currently carried out by RBC staff in Canada.
Some critics are taking the opportunity to question government policies, arguing that Prime Minister Stephen Harper's immigration and labour initiatives are making it easier than ever for companies to replace Canadian workers with lower-paid workers from outside Canada.
The NDP accused the government of helping RBC make the move to foreign workers.
In a statement released Monday, the opposition party quoted an RBC executive as saying during a CTV interview that the bank had been "in conversation with government departments last week as this came forward and we are working with them."
Canada's temporary foreign workers program — which was created in the 1960s to bring agricultural workers into the country and has been expanded gradually ever since — has come in for criticism before, most recently in a controversy involving a British Columbia company, HD Mining, which sought to bring more than 200 Chinese workers to a mine in Murray River.
Labour unions asked the Federal Court to throw out the Chinese citizens' work permits after alleging the company had advertised for the position in a way that made it almost impossible for local miners to qualify. Among the requirements was the ability to speak Chinese.
Popular in the Community