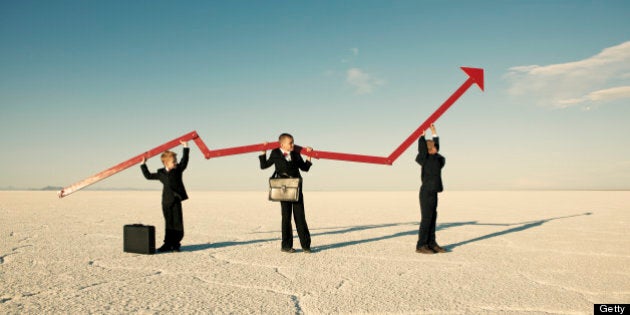 The Royal Bank of Canada announced Friday it's hiking interest rates on mortgages, in a move that could signal that rates for home loans have passed their bottom.
On a $400,000 mortgage, that's a difference of some $42 per month, assuming a 25-year mortgage.
RBC's move makes it likely that mortgage rates will rise at other Canadian lenders, as Canada's big banks tend to follow one another on interest rates.
If that's the case, other lenders will likely have to follow suit, as they have similar borrowing costs.
If the banks are raising rates, they likely won't raise them very far, as the Bank of Canada sets the overnight lending rate that guides borrowing costs in Canada, and the bank isn't expected to raise rates before the second half of 2014.
RBC's new rates take effect on Monday.
Popular in the Community