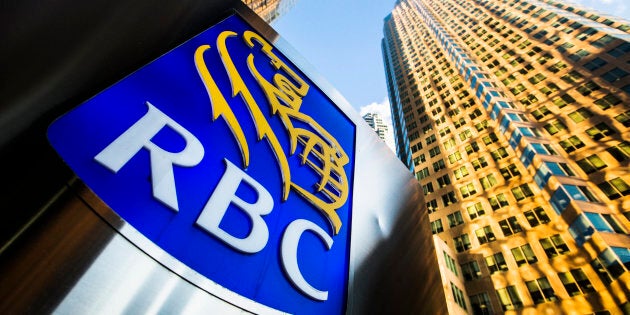 Two of Canada's largest banks raised its mortgage rates this week, and experts say this could be just the beginning of a new period of rising lending rates — and even tougher "stress tests."
The Royal Bank of Canada hiked its official posted five-year mortgage rate by 0.15 percentage points this week, to 5.14 per cent from 4.99 per cent. Its special rate for a five-year, fixed-rate mortgage jumped to 3.54 per cent, from 3.39 per cent. TD Bank followed suit quickly, also raising its posted rate to 5.14 per cent, according to news reports.
The experts say at least some of the other banks are likely to follow, especially as RBC is seen as a 'trend-setting" bank when it comes to lending rates.
Watch: Questions to answer before deciding whether to rent or buy
A wave of banks hiking their rates would prompt the Bank of Canada to raise its official posted rate — the rate that is used to determine the new "stress tests" that are now mandatory on mortgages issued by the big banks.
"If a few more Big Six banks follow (RBC's) lead (and I think they will), the qualification rate will jump from 4.99 per cent today to 5.14 per cent next week, making the stress test even harder," Ratespy.com founder Rob McLister wrote in the Globe and Mail.
He estimated that modest increase in rates would reduce the amount of home a borrower can afford by about 1.4 per cent.
Plenty of 'upside' to mortgage rates
Bank of Montreal senior economist Robert Kavcic says fixed-rate mortgages — the most popular kind in Canada — should be more expensive than they are.
That's because they are tied to the value of five-year Government of Canada bonds, whose yields spiked recently to around the 2-per-cent mark. The last time those bonds were trading at that level, fixed-rate mortgages in Canada were in the 3.5 to 3.75 per cent range. Today, Kavcic says, fixed-rate mortgages are available for much less.
He says that means there will be upward pressure on Canada's fixed-rate mortgages, but exactly how much they'll rise, and when, is hard to say.
"A lot of time those mortgages rates are based on how aggressive banks want to be in attracting customers," Kavcic told HuffPost Canada.
He expects that the upward pressure will increase as the year goes on. BMO forecasts another 0.4 percentage point jump in the five-year Canadian government bond yield by the end of this year, and mortgage rates are likely to follow.
Another rate hike next week?
For variable-rate mortgages, the upward pressure could be coming very soon. With Statistics Canada reporting a very strong job market at the end of 2017, the odds are better that even the Bank of Canada will raise its key lending rate at its next announcement on Jan. 17.
Kavcic says if that happens, variable-rate mortgages will spike in cost immediately — as they did last summer, when the Bank of Canada twice raised mortgage rates.
What's Going On In Housing?

Our weekly newsletter delivers the news and analysis you need on Canada's housing market. Sign up below and don't miss an issue.
This coming year could prove to be one of reckoning for some Canadian homeowners. Half of Canada's mortgages are set to renew in 2018.
But Kavcic sees a silver lining here: Despite recent increases, mortgage rates are still no higher than they were in 2013 and 2014, when the current batch of maturing five-year mortgages were signed.
So while Canadians can no longer expect to see lower mortgage rates when they renew, most who renew won't be slapped with shockingly higher mortgage rates, either, Kavcic said.