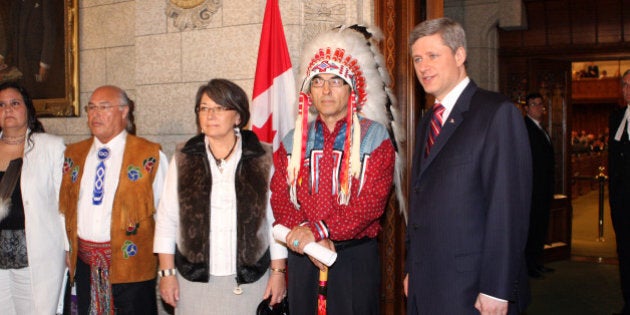 After six years, the Truth and Reconciliation Commission of Canada held closing events from May 31 to June 3rd, and issued its executive summary of a report which will run to six volumes, and will be translated into six indigenous languages. The summary itself is 388 pages, and while not exactly light reading, it is incredibly accessible and well-written. Unfortunately, despite incredible media attention and a plethora of opinion articles on the issue, it has become abundantly clear that many people talking about the TRC summary have not read it.
I don't necessarily fault people for not having read the summary yet. I know many people simply have not had the time to go through it, and it seems a bit unreasonable to expect that they would have within a few hours or even days of its release.
I do expect people to read it, however, before they offer their opinions on what it says. To me, that is not at all unreasonable. If you want to opine on a subject, shouldn't you know something about it first?
There is this pernicious claim floating out there that all opinions are equally valid. Sure, if the opinions in question are about which berry reigns above all (saskatoons, obviously). You do not need to research berries to have an opinion on this. I would even suggest you do not need to actually taste any berries to have an opinion on this; make your judgment on looks alone, if you wish!
However, if you are going to write a piece in a national paper about what the TRC summary has to say, you'd better read it. You should not be given access to a platform otherwise. And given the fact that pages 341 - 345 of the summary discuss the role that media has to play in reconciliation, it is irresponsible for media outlets to be providing platforms to people who speak from positions of profound ignorance.
With that in mind, I'd like to implore all of you to take the time to become familiar with at least the executive summary. The first few paragraphs are explosive, naming Canada's conduct via the Residential School system as cultural genocide. Before you fully embrace or reject this statement, read on! See if summary makes this case convincingly. Explore your reactions! Question your reactions! Challenge your beliefs!
There are five sections to this summary, all well worth reading. The introduction explains why the TRC was necessary, and more importantly it defines how it is using the controversial term "reconciliation." The Commission Activities section lays out exactly what lengths the TRC went to in order to gather survivors' stories, and how it began laying the groundwork for wider education on the topic. I personally had no idea that so many events were held across the country! This section also discusses how the Canadian government had to be taken to court repeatedly in order to force the disclosure of documents essential to the TRC's mandate.
The History section does an amazing job of laying out global colonial history as a backdrop to the development of the Residential School system, as well as providing concrete details about the way these schools were designed and operated. In particular "The Imperial Context" subsection which begins on page 47, should be essential reading for everyone. While many of us have learned this history in fits and starts, this section brings together the history of global colonialism in a way I've never quite seen before: clearly, succinctly and briefly. It provides an excellent counter-narrative to the one of colonial superiority that so many of us have been inculcated with over our many years of schooling in the Canadian system. The utility of this section goes far beyond the issue of residential schools, and should be used in all educational settings. It is followed by "The Assimilation Policy," which no Canadian should remain ignorant about any longer.
When I began reading the History section, I was worried I would not be able to handle the excerpts from survivor testimonies that are included. To be honest, sometimes I couldn't. I needed to take many breaks to go hug my kids and just think of less awful things. If you undertake to read this summary, treat yourself kindly. Take the breaks you need, take the time you need.
If you have ever asked "what does all this have to do with the present?" then the Legacy section will provide you with clarity. The impact of residential schools on those of us living right now is fleshed out and clarified for all who have been confused by this. The TRC also begins its recommendations in this section, nesting those recommendations in the exploration of the issues. What you will find is that the first five recommendations deal with the child welfare system as it exists TODAY. Huh? Why? Well, you'll have to read to understand, and please do.
The final section is titled The Challenge of Reconciliation. This section further lays out a path to follow, with more concrete recommendations and reasons for those recommendations being given.
So often we as indigenous people are asked, "What is it you people WANT?" Well, this summary gives concrete answers to that question. We are not asking that money simply be thrown at us, as is frequently the claim. We are explaining what is wrong, why it happened/happens, and what has to be done in order to create real change. There is no need for further confusion, no need to keep asking what we want. Many of the recommendations echo what Indigenous peoples have been asking for on many levels, for decades and in some cases, centuries.
I would ask that you use this summary report to educate yourself. I would ask that you use this summary report to challenge what you think you know about these issues. I would ask that you question what is being recommended, once you have explored the rationales given. Then, and only then, should you be engaging in conversations about the report. These conversations absolutely must happen if the TRC report is going to mean anything.
These issues are not going away. There is no putting this off indefinitely. At some point, everyone living in these lands has to face what the TRC was set up to investigate. There is no valid excuse to remaining ignorant, when the information is so easily accessible to you. I for one, and more than willing to engage in conversations about the content of the report, as long as people actually read it. I very much hope that people take me up on that offer.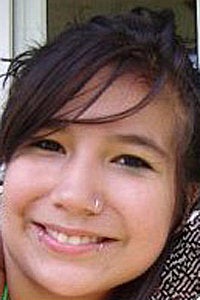 Canada's Missing Aboriginal Women