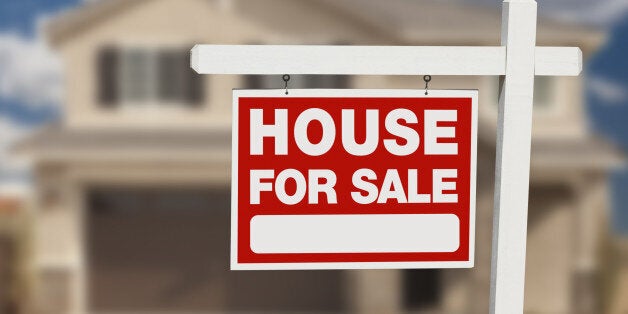 Feeling caught in between a rock and a hard hat when it comes to real estate? Is a good deal feeling all too elusive? Cheer up prospective property owner! Here are 10 buyer/seller trends that will help you build your knowledge (and net worth).
#1 IS THIS A GOOD INVESTMENT?
Let's start with some fast facts: Homeowners have a higher net worth than renters; homeowners acquire a higher level of borrowing power; homeowners can leverage their equity and they have more personal control over their finances.
In Ottawa, for example, the market has been fairly consistent over the past ten years. In 2000 the average residential home in Ottawa was $150,000... 14 years later, those have doubled to $363,000.
According to the Altus Group, demand for new housing should increase in line with employment over the next two years -- especially for more affordable condominium product in key locations. Ottawa-based expert realtor Marnie Bennett says now is the time to buy a home in Ottawa. "Currently it is a buyers' market in a number of neighbourhoods. We are seeing homes selling for up to $10,000 less than last year. There are over 8,000 properties on the market which is about 1,500 more than same time last year. Astute buyers are taking advantage of this market."
Wherever you are, always keep in mind that you are buying an investment that you may want to sell in years to come. In terms of future selling potential, make sure you are buying something that has a large buying group. Opt for updated homes, on quiet streets, that have open concept designs allowing for lots of natural light. Modern bathrooms are always a plus. You can even go so far as to look at model homes to find out what consumers are looking for and what is popular. Research has its rewards.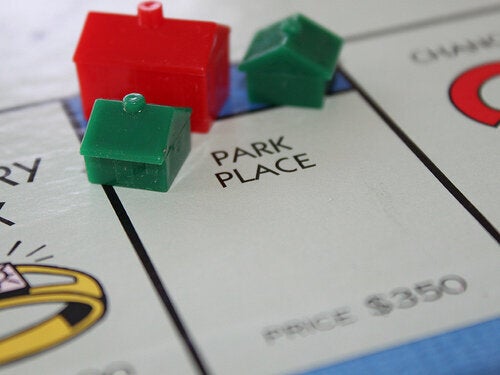 #2 AFFORDABILITY: KNOW IT BEFORE YOU BLOW IT
Before you go shopping to buy a home it is very important to know your finances and what can you afford.
First, review all your payments such as car, hydro, heating, taxes, furniture, insurance, as well as have a solid understanding of all closing costs associated with buying a home. This will go towards understanding how much of a down payment do you will need.
If you are looking at a purchasing a condo, understand your full payments and condominium monthly fees. Know that condo fees do increase over time, so budget accordingly.
If it is a house, can you rent out the basement and offset your monthly costs? "By creating a revenue generating property, with one or two bedroom apartments in the basement levels, you can offset your mortgage payments," explains Bennett. She also notes that half of the revenue is considered part of your annual income when qualifying for a mortgage.
And if the basement is looking more shabby than chic, "Many banks will provide a properties improvement mortgages that will pay for all the renovations."
Be sure to factor in different government programs, such as using your RSP as down payment -- which can potentially add up to $40,000 if there are two first time homebuyers. In Ontario, first timers can take advantage of not having to pay the land transfer tax (up to $2,000 savings).
"Monetary gifts from family or friends can also help with the down payment, however those funds must be sitting in your personal bank account a full 90 days prior to making an offer."
Lastly, check out the 1 per cent Down Payment Plan. This is available for buyers with a beacon score of 725 or more. Find out your score at www.equifax.ca.
#3 PRICING AND MORTGAGE RATES
"If you have a great credit score, and the income to support a mortgage, there are so many ways that you can acquire a home," says Bennett. Understanding the different types of mortgages, and what you would qualify for, is the next step. Visit a few banks and inquire about the programs they offer first-timers. Do you want a variable rate or a fixed rate? Can you pay bi-weekly and pay off the principal faster, then look at accelerating mortgage payments?
"Most mortgage programs can be customized to your personal needs. For example, you can get a five-year accelerated mortgage plan that allows your first year payments to be lower, and increase in line with your income over the following years. Hybrid mortgages use a combination of fixed and variable rates, while a 10-year mortgage allow for the security of low interest rates." Shop around and ask questions.
#4 GET AN EXPERIENCED REALTOR
A realtor with a proven track record will have glowing referrals and testimonials to match. He/She will oftentimes have special buyer plans to reduce your risk. This might look like a buyer assurance plan (ie. if you don't love your home they will buy it back). Just as important is how available they are to show you homes. "If they don't communicate with you on a regular basis, and prove to be proactive from the get-go, move on and find another," says Bennett.
Here are some questions you should ask:
-Do they have a home warranty?
-Can they offer special pricing and discounts?
-Do they have access to distressed properties or foreclosures?
-Do they know the average price your desired neighbourhood(s)?
-Do they have proprietary access to homes that are not on the MLS system?
-Why are sellers selling (and are they motivated to move quickly)?
-Can they help you amass the people you need to buy a home? This team may consist of (but is not limited to) a lawyer, home inspector, renovator, contractors, appraiser, and a banking group.
-Do they have lenders that will provide you the best financing?
-So they have contacts that will provide you with corporate and wholesale pricing for items such as appliances?
Not all agents are created equal. You should feel confident that they are selling you a home that you want, not what they want to sell you.
#5 IDEAL BUILDING AMENITIES
Start reviewing the lifestyle you would like. Be realistic and focus on composing a list of 'must-haves' and a separate 'extras' list.
If you are considering buying a condo, each development will have different kinds of amenities. Gyms, home theatres, party rooms, saunas and pools, libraries, a concierge for security, maid service, dog walking and the list goes on. As part of your exercise of knowing your lifestyle, determine what is most important to you. There is a cost for these maintenance-free, lock-and-leave services.
Looking to buy a new high-rise condo off paper? It is extremely important that you have a full understanding of what is included. Look at the floor plans; understand the size of windows; the view and obstructions; what are the standard finishings; what are the closing dates and associated timeline for payments.
Make sure any deposits are given to a lawyer in trust. Schedule pre-delivery inspections and make sure all deficiencies are recorded.
You will also want to know what compensation will be if, for example, the builder does not deliver on time... Will they pay for your alternate accommodations? A good real estate agent will help you negotiate these issues and get it all signed off.
If the term "fixer-upper" does not have you dashing in the other direction, consider doing a few things yourself to polish that diamond in the rough.
When purchasing such a property, have the renovation sketched out and priced out immediately. Know your time lines as the Canadian seasons play a huge role in what can be done outside.
If you are fixing to flip, then the ideal time to buy is late Fall, so the home is on the market by Spring.
In terms of design, review point #1, and understand the target market. How are energy trends and green living lifestyle affecting housing designs? Don't skimp on hiring professionals to help get the job done on time. Your realtor should be a trusted source and help you find the right people. Property pro Marnie Bennett makes an important note not to "over improve". She urges consultations with a designer and stylist, who will make sure you do only what will give you the highest return on investment. "You never want to be the castle in the neighbourhood, be aware of home values on the street and stay in line. Also ensure that you are doing improvements that are not too personalized. Everything you do should add value to your home, and at the same time appeal to a large market segment."
"Buyers are definitely at an advantage if they understand demographics and city planning," Bennett says. It is important to work with a realtor that is knowledgeable about zoning. Visit the city planner's office, or check online to see where the city growth is happening. Some of the best places to hone in on are near hubs of the local light rail system. Take time to take in stats on schools, crime rates, transportation, and average prices in those neighbourhoods that interest you. Where is the gentrification happening?
When you get clear on your top area, it is then critical to know what is being built across the street. What is being done to augment the master community? For example, are there any new green spaces in the works?
For a look across Canada, I turned to a report complied by a group of experts at MoneySense magazine (October 2013).
The top 5 neighbourhoods are Mount Pleasant (West and East), Fairview, Main, Fraser and East Mount Pleasant. Noting that EMP houses just east of Ontario Street are typically 20 per cent to 30 per cent cheaper.
Beach bums should check out Fairview. Located between Kitsilano and Mount Pleasant, Fairview's average home price is 36 per cent less than comparable homes directly to the west. Many of the buildings are older, which gives people, willing to work with fixer-uppers, an opportunity to add a bit of sweat equity.
Like Mount Pleasant, homes on the east side of Main sell for $300,000 to $400,000 less than those on the west side, but both areas have great access to good schools, tons of independent shops and restaurants and Queen Elizabeth Park.
#8 Alberta/Calgary & Edmonton
Overall, Calgary's new housing market has fully recovered from a 2009 - 2011 slump and there is a ton of condo investment going on. This may be due to the fact that first-time homebuyers are the youngest in Canada (BMO, 2014). The Calgary Real Estate Board states in a 2014 report that "there is higher investor activity in Calgary than Toronto" on a percentage basis.
Ok, great, what neighbourhoods are best in Calgary?
For family homes, it's all about the community of Lakeview.
Spruce Cliff for condos and townhomes and a very new LRT station.
Finally, Varsity Village was voted the best community to live in by local media in recent years.
The best neighbourhoods fall within the North Central and Northwest regions, just outside the city's downtown core. Check out the area known as Zone 7, which includes the communities of Inglewood, Kensington, Westmount and North Glenora. On average, homes in these neighbourhoods were priced almost 8 per cent cheaper than the rest of the city. Their appeal lies in the lower price point for single family homes that come with established schools, medical clinics and shops.
What's a potential buyer to do? Toronto housing prices have continued to climb, with some homes attracting multiple bids and selling for $100,000 or more over list price.
Take a deep breath dear reader...and take a look at these 'hoods.
Wychwood has close proximity to wealthy neighbourhoods, access to transit and the downtown core, expansive green space, and there is the newly built Wychwood Barns (think farmers' market and an art gallery). All of the above make this an under-appreciated area.
Similarly, homes in the Junction area will continue to appreciate because of their proximity to High Park and Roncesvalles.
Yonge-St. Clair is also seeing price momentum because of its proximity to wealthier neighbourhoods. The real value in this area is in new condos and older, under-renovated homes.
Two other neighbourhoods to consider are Englemount-Lawrence in the northwest, near the Allen expressway, and Moss Park - an area going through massive gentrification.
Yup, real estate is still cheap compared with other major Canadian cities, and the best opportunities right now are on the island itself.
Start looking in the Rosemont/La Petite Patrie area, known locally as Little Italy.
Villeray/Saint Michel/Parc-Extension neighbourhood is very affordable with lots of condo conversions. Average property prices are more than $100,000 cheaper than neighbouring communities, and the area is experiencing dramatic growth.
South-West (Sud-Ouest) homes are 11 per cent cheaper than the average Montreal Island home, but area prices have appreciated 40 per cent in the last three years and a high-tech hospital -- slated to open in 2015 -- is prompting speculation on future home prices.
Finally, Marnie Bennett insists on paying close attention to the current real estate cycle i.e. Are we in a buyers' market, or sellers' market?
"This is the greatest asset of your life, so do the research, choose your realtor wisely, and buy only what you love and can afford."
With the lowest interest rates in 65 years, and pricing rising every year, it's a good time to get into the game. Kiss your landlord goodbye and start building personal wealth for the long-term.
Marnie Bennett is an award-winning broker at the Bennett Property Shop -- one of the world's top boutique brokerages. As a real estate guru, Marnie has largely devoted her efforts to educating consumers on the buying process and how to acquire wealth through real estate. For more expert advice, check out yourhomeforrealestate.blogspot.ca and follow Marnie on Twitter @MarnieBennett.
To view the full MoneySense report click here.
Image courtesy of Photopin.com.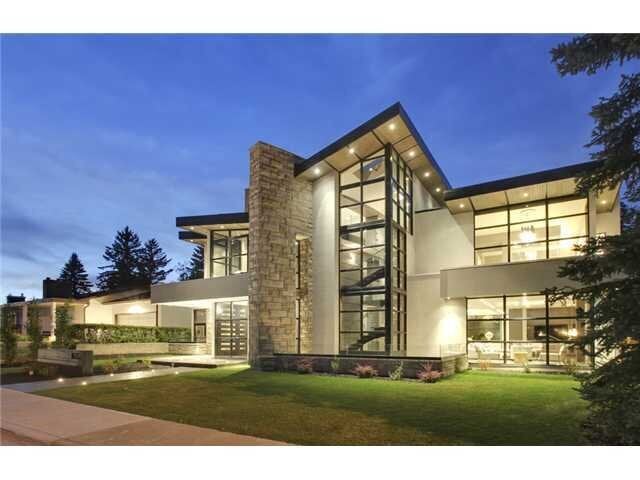 Coolest Houses For Sale In Canada